Betting with The Prop Machine and Free Monday Pick
by Doc's Sports - 12/22/2014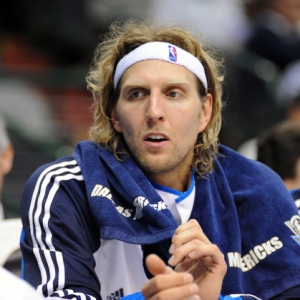 Most sports bettors get caught in the cycle of only betting sides and totals in the games, but one of the most exciting ways to make money is to bet on the players themselves. Sportsbooks will routinely release player prop bet odds for upcoming games in all the major sports. To take the guess work out of wagering on these betting odds, all you need to do is get on board with The Prop Machine.
The simple reason why this is the best route to go when betting on player props is that The Prop Machine has never had a losing season over the past six years. The total return on all its released selections using Doc's Sports Unit Betting System just last year alone (2013-14) was over $42,000. That same year, the return on football (both college and the pros) topped the charts at $27,000. Add in another $11,560 return for its NBA selection package as well as a $1,860 profit for the last MLB season, and it is easy to see how you can make money year-around riding this money train.
The main thing to keep in mind is that The Prop Machine's player props betting system is not a get-rich-quick scheme. You have to be willing to wager the recommended units on each and every selection it releases as well as ride the ups and downs that exist for anyone betting on sports to earn these kinds of profitable returns.
Current Results
The Prop Machine is gearing up for a profitable run for the current college bowl season after tearing it up in the college football ranks in the regular season. Fueled by an overall record of 169-103, The Prop Machine was able to return a profit of $17,900 to the $100 bettor that followed its recommended unit plays.
Thursday night NCAA football prop bet selections went 18-7 this season for a return of $3,500, and The Prop Machine finished up with 13 of 16 days of picks in the black. Saturdays were especially strong with a winning rate of 67 percent and a return of $17,380 over the last 10 weeks.
The new NBA season continues to provide a strong return on investment with a profit of $2,340 on a record of 70-53, and while NHL prop bet picks have been limited in number, the record for that sport stands at 17-13 on the year.
The only fly in the ointment this football season has been in the NFL. It has been rough sledding for The Prop Machine with an overall record of 122-144 for a loss of $21,260, but look for a dramatic turnaround in those numbers once the postseason gets underway.
Last week's total results for all the selections The Prop Machine released was $40 in the red on a record of 14-12.
Recent Trends
Every successful betting system relies on certain key facts and figures that help to predict future results, and, when it comes to predicting player props, the one at the top of The Prop Machine's list is recent trends. Most times, sportsbooks will rely too heavily on a player's season average or past results when releasing the betting odds for a particular prop bet, but the best indicator of future results are recent trends and current form.
No matter what the sport, players get into both good and bad grooves that will have a direct impact on their actual performance on the court, field or ice. The key to making money off of these recent trends is The Prop Machine's ability to uncover the true value of a player in light of any prop bet odds that have been posted for them in an upcoming game. Whenever someone is highly "overvalued" or "undervalued," it presents a golden opportunity to jump all over these bad betting lines with a high unit play.
One such NBA player that could become "overvalued" in the coming weeks is the Portland Trail Blazers' LaMarcus Aldridge when it comes to his prop bet odds for total rebounds.
The Prop Machine Free Pick
The Prop Machine's success in the NBA this season failed to carry itself over to last week's free pick for Doc's Sports with the wrong call in the Houston vs. Denver game this past Wednesday night. It went with a 4-Unit play on the "under" 10.5 (-115 Sportsbook.ag) on the Nuggets' Ty Lawson's total number of assists in that game, and he ended the night with an incredible 16 assists in a tough overtime loss.
This week, The Prop Machine will try and get back to its winning ways with a 4-Unit play on the "over" 25.5 (-115 Sportsbook.ag) on the Dallas Maverick's Dirk Nowitzki's total points and rebounds in Monday night's home game against Atlanta.
Prop Bets - The Prop Machine is a Player Proposition Betting System for a complete recap of their track record at picking props and making their clients profit.
For a free trial of The Prop Machine, simply email your Doc's username to service@docsports.com. If you do not have an existing account with Doc's Sports, you can set up a free one that comes with a $60 credit here. Also, be sure to follow The Prop Machine on Twitter @propmachine1 for updated free picks and breaking news.