Betting with The Prop Machine and Free Monday Pick
by Doc's Sports - 9/22/2014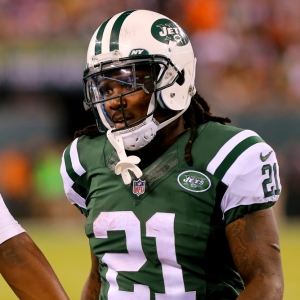 The start of the MLB Playoffs is right around the corner, and football gets ready to close out its first full month of games this weekend. Whether you have been raking it in during the month of September or you are still trying to recoup some major losses to your bankroll, it's always important to look for ways to gain an edge on the oddsmakers when it comes to betting on sports.
The Prop Machine has been providing that edge for the past six years with its selection packages for individual player props for all the major sports. Last year's results alone for football returned a profit of over $27,000 for $100 bettors using Doc's Sports Unit Betting System, which provides a recommended play based on overall confidence levels for each and every pick. This system's winning percentage for football has never dipped below 60 percent, and in four of the last six seasons it finished higher than 65 percent.
The Prop Machine returned a profit of over $11,000 last season with its NBA selection package, and it continues to light it up down the tail end of the MLB regular season with a profit of over $2,000. When you total up the results for these three sports over the past year, the return for the $100 bettor following the recommended unit plays would have made over $40,000 on The Prop Machine's selections.
The secret to this kind of success is based on a fairly simple premise of finding players that are either "overvalued" or "undervalued" in relation to the oddsmakers' prop bet odds for a particular game. The sportsbooks have a tendency to rely heavily on season averages and past performance, while The Prop Machine makes its living by capitalizing on bad betting lines that fail to take into consideration recent performance trends and current form.
Last Week's Results
As mentioned above, The Prop Machine has stayed hot with it MLB picks down the stretch, and last week it went 6-2 in it player prop selections. The problem has been an overall slow start for NFL player props that dragged down last week's results to an overall record of 24-27. When you factor in the recommended unit plays and the vig involved with the wrong calls, the loss amounted to -$2,580 for the $100 bettor.
As I have mentioned time and time again, successfully betting with The Prop Machine has to be over the long haul as this system was never marketed as a "get-rich-quick" scheme. Down weeks are often followed by huge returns, so now is the perfect time to get on board this long-running money train.
Recent Trends
Recent player performances and their overall trends continue to be a very important factor when it comes to releasing selections for future prop bet results. A slow start to this year's NFL player props record (37-46) could signal the need to tweak the system a bit to put a heavier emphasis on what has happened over the first three weeks of the season while further discounting what has happened in the recent past, which could date as far back as to this time last season.
Players that are hot tend to stay hot no matter the sport, and you need to put yourself in position to ride these hot streaks for as long as they last. Conversely, just because a player has performed as a high level for the majority of their career does not make them immune to rough patches that will oftentimes work to skew the overall results.
A good example of this would be the Jets' wide receiver Eric Decker. He was brought in during the offseason as a free agent to duplicate the effects he had on Denver's passing game last season. However, after tweaking his hamstring in Week 2 against the Packers you are going to have to make some adjustments across the board for New York's passing offense in terms of an expected drop in production.
Last Thursday night in Atlanta's 56-14 rout over Tampa Bay, The Prop Machine went with a 4-Unit selection on the "under 42.5" (-115 Sportsbook) on Falcons' wide receiver Harry Douglas' total receiving yards as its free weekly pick. Despite the fact that Matt Ryan completed 21 passes for 286 yards, Douglas only registered two catches for 14 yards to pay off on the pick as a winner.
So far this football season The Prop Machine is 2-1 with its free weekly picks, which means you would already be up $300 if you would have made a $100 wager on the recommended unit play in each of the three selections.
This week The Prop Machine turns its attention to Monday night's Chicago Bears game on the road against the New York Jets with a 4-Unit play on the "over" 12.5 (-125 Sportsbook.ag) on Jets' running back Chris Johnson's rushing attempts in this game.
Be sure to check out The Prop Machine Insider's Page here on Doc's Sports website for a complete recap of their track record at picking props and making their clients profit.
For a free trial of The Prop Machine, simply email your Doc's username to service@docsports.com. If you do not have an existing account with Doc's Sports, you can set up a free one that comes with a $60 credit here. Also, be sure to follow The Prop Machine on Twitter @propmachine1 for updated free picks and breaking news.