Betting with The Prop Machine and Free Monday Pick
by Doc's Sports - 10/6/2014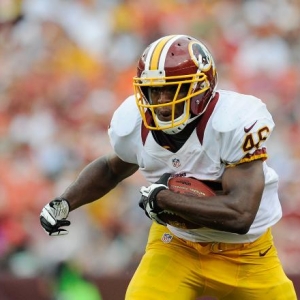 Sometimes all it takes is one particular night or a certain league to turn things around when it comes to wagering on any of the various player prop bets that are released for each week's games. Trying to find these sweet spots on your own can be a very daunting task, so it is always best to leave the actual prop bet selections to the experts while you just sit back and cash in on the games.
The Prop Machine comes into a new week of college football, and a prime example of two of those sweet spots is a 12-4 record on Thursday night's games that has provided a solid $2,700 return for $100 bettors utilizing Doc's Sports' Unit Betting System. The Prop Machine has also been cleaning up lately on Saturdays in college football with a 30-12 record over the past two weeks that has returned a profit of $5,900 for $100 bettors.
Over the past six years the numbers speak for themselves with a winning percentage of 60 percent or more for all of The Prop Machines football selections for both college and the pros. In four of those seasons the return exceeded 66 percent. Last season alone the overall return was more than $27,000 for $100 bettors following the recommended plays.
The Prop Machine also has you covered with player prop picks for the NBA and Major League Baseball. Last season in the NBA the return was $11,000, and this MLB season's return currently stands at +$2,000.
Last Week's Results
The NFL remains a sticking point to turning things around in a recent overall downward trend. Last week with 60 different player prop selections for both football and the MLB, The Prop Machine's overall record came in at 31-29 for a loss of $1,920.
When you break down the numbers between college football and the NFL for the entire season, the college picks have a record of 79-45 for a healthy return of $7,840, but the record for 137 player prop selections for the NFL is 68-69 for a negative return of -$6,540 for the $100 bettor using the unit betting system.
Keep in mind that things have a way of turning on a dime with The Prop Machine's selections, and this could very well be the week where the NFL starts to pay some huge dividends. You do not post six straight winning seasons by accident, so it is just a matter of time before The Prop Machine turns things around in the NFL.
Recent Trends
The new college football season just wrapped up its sixth week of games as the NFL heads into Week 6 of its regular season. It is hard to uncover solid trends from just a few weeks of stats, but now we have enough tape on every team and every player to get a feel for their current form as it relates to any odds that are posted for that player's performance in any given game.
This is where The Prop Machine lives and breathes with a proven system that is designed to uncover the true value in any player's prop bet odds. It does not matter if they are overvalued or undervalued by the oddsmakers as long as there is enough of a disparity in the odds to justify a play.
The Prop Machine Free Pick
The Prop Machine's free pick for last Monday was the "over" 2.5 receptions (-135 Sportsbook.ag) for Kansas City wide receiver Donnie Avery, but he came up just short with two catches for 46 yards in the Chiefs lopsided 41-14 victory against New England.
The wrong play in that player prop dropped The Prop Machine's record with its free football picks to 2-3 on the year. Using Doc's Unit Betting System, a $100 bettor would be down $740 on the picks year-to-date, but look for The Prop Machine to bounce back with winner this time around.
This Monday night, Seattle is on the road against Washington, and The Prop Machine is going with a 4-Unit play on the "over" 65.5 (-115 Sportsbook.ag) on Redskins' running back Alfred Morris's total rushing yards on the night as this week's free pick.
Be sure to check out The Prop Machine Insider's Page here on Doc's Sports website for a complete recap of their track record at picking props and making their clients profit.
For a free trial of The Prop Machine, simply email your Doc's username to service@docsports.com. If you do not have an existing account with Doc's Sports, you can set up a free one that comes with a $60 credit here. Also, be sure to follow The Prop Machine on Twitter @propmachine1 for updated free picks and breaking news.