Betting with The Prop Machine and Free Thursday Pick
by Doc's Sports - 10/16/2014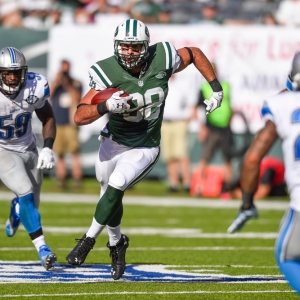 With a full seven weeks of college football games in the books and six weeks in the NFL, there are enough stats and betting trends to keep you busy almost around the clock if you try and handicap the matchups on your own. That is why you should let Doc's Sports do all the heavy lifting with a 43-year track record of providing winners in their football selection packages.
When it comes to wagering on player props for any of the major sports, you should turn to The Prop Machine for your picks. This unique betting system has you covered by for these type of bets by providing weekly selection packages with the use of Doc's Unit Betting System. The Prop Machine has been banging out winners for the past six years, and in football alone last season the return for the $100 bettor was over $27,000.
This player prop bet system relies heavily on a player's recent trends and current form, which is in direct opposition to the betting odds that the sportsbooks release for these types of wagers. The released odds are weighted heavily on past performance and season averages. The Prop Machine makes its money by taking full advantage of the betting odds where a player is either "overvalued" or "undervalued" heading into a particular game.
It takes time and patience to develop a long-term edge over the sportsbooks when it comes to betting player props. And while this year's NFL selections are in the red to the tune of $8,860 on an overall record of 72-77, The Prop Machine is constantly making adjustments in its handicapping process to turn things around.
Its record in college football so far this season is 99-59 for an overall profit of $8,740 for the $100 bettor, and it has hit on 60 percent or more of all its football selections in each of the last six years. In four of those seasons that number topped 65 percent, so now is the time to climb aboard for another money-making ride.
Last Week's Results
As mentioned above, it has been a rough go of it in the NFL for The Prop Machine so far, and those numbers have worked to drag down the overall totals.
The record stands above .500 for last week's selections at 27-25, but with the vig on the unit plays the loss totaled -$1,400 on a $100 wager. This record was a combination of MLB player props as well as prop bets for college football and the NFL.
This past Saturday The Prop Machine went on an impressive run in college football with a record of 10-3 over its last 13 selections on the day. Over the past two Saturdays in college football, the overall record is a healthy 50-24 for a return of +$7,600.
Recent Trends
The use of recent trends when it comes to player props is a valuable tool to analyze and predict potential future results. Much of The Prop Machine's success this past MLB season came from studying and understanding a starting pitcher's tendencies in terms of the pitches they throw against the lineup they were going to face.
The same is true in football when it comes to a running back's potential to have a big day rushing the ball or a quarterback's ability to complete passes against the defensive scheme they will face. This in turn will establish a player's true value and potential in terms of the betting odds set for an upcoming performance.
The Prop Machine Free Pick
The Prop Machine's free pick for last week was a 4-Unit play on the "over" 65.5 (-115 Sportsbook.ag) on Redskins' running back Alfred Morris's total rushing yards in Monday night's game against Seattle. He was never able to get on track in Washington's 27-17 loss with just 29 total rushing yards on 13 carries.
That loss dropped The Prop Machine's record for its free weekly football picks to 2-4 on the year. This would equate to a loss of $1200 for the $100 bettor using the recommend play on Doc's Unit Betting System. Look for things to turn around as the season wears on in light of a highly-profitable return of $2,760 on a record of 13-5-1 over the course the summer.
This week's free pick is in Thursday's night NFL game between the New York Jets and the New England Patriots. Looking to get back on track, The Prop Machine is going with a 4-Unit play on the "over" 35.5 yards (-125 Sportsbook.ag) on Jets' tight end Jace Amaro. Last week in a loss to Denver the rookie caught 10 balls for 68 yards while being targeted 12 times.
Prop Bets - The Prop Machine is a Player Proposition Betting System for a complete recap of their track record at picking props and making their clients profit.
For a free trial of The Prop Machine, simply email your Doc's username to service@docsports.com. If you do not have an existing account with Doc's Sports, you can set up a free one that comes with a $60 credit here. Also, be sure to follow The Prop Machine on Twitter @propmachine1 for updated free picks and breaking news.