Betting with The Prop Machine and Free Tuesday Pick
by Doc's Sports - 10/28/2014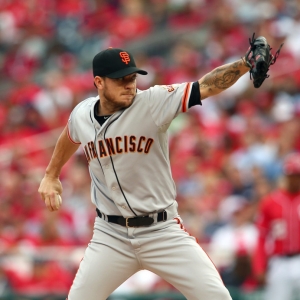 When it comes to wagering on individual player prop bets for all the major sports, life has been made easy for anyone looking to add a boost to their overall bankroll with consistent winning selection packages from The Prop Machine. This betting system, which focuses exclusively on picks for player props, has been riding a six-year winning streak that has shown no sign of ending anytime soon.
Its winning percentage for football alone has never dropped lower than 60 percent, and in four of the last six seasons it has topped 66 percent. The total return for last football season exceeded $27,000 for the $100 bettor wagering on the recommended unit play in accordance with Doc's Unit Betting System. With the NBA returning to the court this week, The Prop Machine will look to build on the success that returned more than $11,000 to $100 bettors in last season's picks.
The real secret to this success lies in The Prop Machine's ability to spot players that are either "undervalued" or "overvalued" in terms of any of the betting odds the sportsbooks have released for them in any particular game. The books rely heavily on past performance and season averages when they set their odds, but The Prop Machine digs deep into recent trends and current form to unearth the true value in the player prop odds.
Last Week's Results
Ever since the new season in college football and then the NFL got underway several weeks back, the majority of The Prop Machine's picks have revolved around football, but it has continued to sprinkle in a few MLB picks for the playoffs as well as a few NHL player prop picks for the start of a new season of hockey.
The Prop Machine has been tearing it up for the past five Saturdays in its college football selections with a record of 82-38 that has provided a +$13,660 return for $100 bettors following the recommended plays. The winning percentage during this run has been 68 percent. While it continues to be a rough go of things in The Prop Machine's selections for the NFL on Sundays, the net return between college football and the pros has still returned a profit of $1,840.
Last week, the final tally for all of The Prop Machine's selections resulted in a positive return of $1,260 on a record of 23-16.
Recent Trends
As mentioned above, The Prop Machine makes heavy use of recent trends to help predict future results. These trends could involve such things as a starting MLB pitcher's tendencies when throwing his fast ball or how many receptions a NFL tight end has been contributing when his team is playing on the road. The use of recent trends work to paint a highly-focused picture of a player's current form that goes well beyond season averages and overall generic stats.
A good example of the kind of recent trends that could have an impact on future results would be with Kansas City starter Yordano Venture. He will get the start for the Royals in Game 6 of this year's World Series, and so far this MLB postseason he has thrown his curveball 38 times. This has resulted in seven outs, no hits, four strikeouts and one walk.
The Giants' Pablo Sandoval is 7-for-12 in the postseason with at-bats that have ended with a curveball. If you look back at his season batting average in at-bats ending with a curveball, it was just .200.
The Prop Machine Free Pick
After going 13-5-1 this summer with mainly free picks for MLB games, The Prop Machine decided to take a break this week from its usual NFL free pick to bring you a special 4-Unit free pick selection you can take to the bank for Tuesday's Game 6 of this year's World Series. It is going with the "under" 3.5 (+100 Bovada) on Giants' starter Jake Peavy's total strikeouts in the game.
Given the magnitude of this game and Peavy's shaky performance on the mound in Game 2 of this series, look for the Giants to have him on a very short leash in on Tuesday night.
Prop Bets - The Prop Machine is a Player Proposition Betting System for a complete recap of their track record at picking props and making their clients profit.
For a free trial of The Prop Machine, simply email your Doc's username to service@docsports.com. If you do not have an existing account with Doc's Sports, you can set up a free one that comes with a $60 credit here. Also, be sure to follow The Prop Machine on Twitter @propmachine1 for updated free picks and breaking news.