Case of the Mondays: Belichick, Harbaugh Bounced from Postseason
by Ricky Dimon - 1/20/2014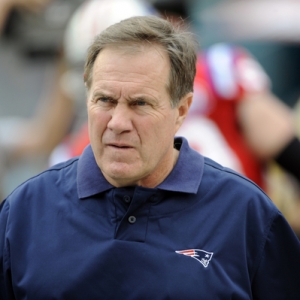 Bill Belichick was looking for his first Super Bowl win in 10 seasons. Jim Harbaugh was looking to put last year's Super Bowl heartbreak to rest. Neither one, however, will play for it this time around. Belichick's Patriots got booted out of the playoffs by Denver, and Harbaugh's 49ers lost an NFC Championship thriller to Seattle, further cementing the NFC West rivalry as by far the best in all of professional football. Nobody had a worse week than those two guys and their two teams, but Serena Williams came close.
Odds provided by Sportsbook.ag unless otherwise indicated.

New England Patriots. The Patriots, who saw their 2013-14 campaign come to an end on Sunday with an AFC Championship loss to Denver, arguably overachieved this season. They have not, however, overachieved in the playoffs the last decade. That's right; Bill Belichick and company have not won a Super Bowl since the 2004 season. For those counting, that means it has been 10 years since they last triumphed even though they have missed the playoffs only once in those 10 years. New England is a +1500 fourth choice to win next year's Super Bowl.

Jim Harbaugh. The 49ers' head coach saw last season's hopes dashed with a final incomplete Super Bowl pass in the opponent's end zone. This year they evaporated one stage prior to the Super Bowl, but also in the opponent's end zone—this time with an interception off a deflection by Seattle's Richard Sherman. Any conference championship loss is brutal, so it doesn't really matter how or to whom it comes, but going down to Sherman and Pete Carroll has to be especially brutal for Harbaugh. It's hard to imagine Harbaugh being able to turn on the television for Super Bowl XLVIII. The Seahawks opened as -3 underdogs against the Broncos.

Wisconsin. The Badgers did not have a single loss in their first 16 games of the college basketball season, spanning from Nov. 8, 2013 until Jan. 14, 2014. Now they have two losses in their last two games, in the span of five days. Wisconsin succumbed at Indiana 75-72 on Wednesday then got upset at home 77-70 by Michigan on Sunday. It's safe to say Bo Ryan won't see his team in the No. 3 ranking on Monday. The Badgers are +2000 to win the National Championship.

New Orleans Pelicans. Eight games ago, the Pelicans were a respectable 15-16. For whatever it's worth, that would have put them well inside the playoff cut line in the Eastern Conference. Even in the West it had them within postseason striking distance. Now, however, New Orleans has plummeted to 15-24 thanks to a current eight-game losing streak. In fairness to Monty Williams' squad, the worst loss in this tough stretch has been a home setback against a decent Washington team (the only game of the eight in which the Pelicans were favored). The Pelicans are +8 underdogs at Memphis on Monday night.

Boston Bruins. Sunday's showdown must have brought back nightmares for the defending Eastern Conference champions. They lost a thrilling Stanley Cup Finals series to Chicago last summer and this time fell to the Blackhawks in a shootout. Two Brad Marchand goals put Boston in front, but Chicago tied it midway through the second period prior to a scoreless third. Marchand kept the visitors alive with a shootout goal in a must-make situation, but Patrick Kane answered with the game-winner. The Bruins still boast a solid 63 points to sit tied atop the conference with Tampa Bay, but they have lost four of their last six games while taking points in only one of those losses. They are -120 home favorites over Los Angeles on Monday, and they are +800 to win the Stanley Cup.
Serena Williams. Serena just isn't getting the job done Down Under these days. Since she last won the Australian Open (2010), the world No. 1 won has won two Wimbledons, two U.S. Opens, and one French Open. She was bounced from the tournament on Sunday with a stunning three-set loss to Ana Ivanovic. Serena was clearly hobbled with an apparent back problem during match, but in very unlike-Serena fashion she gave all credit to Ivanovic in the post-match press conference. Maria Sharapova joined Serena on the sidelines by losing to Dominika Cibulkova on Monday, also in three sets. Victoria Azarenka is now a -110 favorite to win the title.

Manchester United. Man U's already-faint hopes of another English Premier League title are slip-sliding away. The Red Devils paid a visit to Stamford Bridge on Sunday and were taken care of 3-1 by Chelsea. Samuel Eto'o scored all three goals for the winning side, which surged to a 3-0 lead at the 50-minute mark before United scored a late and relatively meaningless goal. Manager David Moyes' club has lost four of their last five matches (in three different leagues/competitions) and it is seventh on the Premier League table, a whopping 14 points behind first-place Arsenal. Third-place Chelsea is two points back of Arsenal and one south of Manchester City. At Bovada Sportsbook, United is +8000 to win the EPL title, and City is an even-money favorite.
Read more articles by Ricky Dimon