Case of the Mondays: Black Monday is Here
by Ricky Dimon - 12/29/2014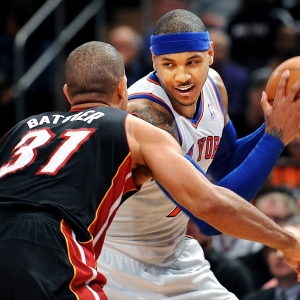 The NFL regular season is over, and that means only one thing: the worst day of every year to be a head coach (at least a head coach of a bad team) in sports' most lucrative league is upon us. The Atlanta Falcons (Mike Smith) and New York Jets (Rex Ryan) are expected to lead the charge. In the young NHL season, meanwhile, coaching changes are already taking place.

All odds provided by Sportsbook.ag

Mike Smith . The San Francisco 49ers and Jim Harbaugh did not wait until Black Monday. They parted ways just hours after a 20-17 season-ending win over the Arizona Cardinals. Arthur Blank will wait, but he is not going to wait long; Smith is expected to be gone by Monday afternoon. As bad as Atlanta was in 2014, it had a home game for the NFC South championship in Week 17. But the Falcons wasted the opportunity and got blown out by the Carolina Panthers 34-3, thus sealing a fate that a 6-10 record deserves: an early offseason. After five consecutive winning seasons to begin Smith's tenure, Atlanta went 10-22 over the past two years. Carolina is a -4.5 home favorite over Arizona this coming weekend.

Detroit Lions . Unlike the Atlanta-Carolina game, Detroit vs. Green Bay was going to send both teams through to the playoffs regardless of the outcome. But don't think for a second that the stakes weren't exceedingly high. For the loser? A first-round road trip to Dallas. For the winner? An off week followed by a home game. The Lions played dirty (what's new, Ndamukong Suh?), got hosed by the refs (on a late two-point conversion that would have put them within one possession), and lost 30-20. Their defense got torched by a quarterback who was basically playing on one leg, and as a result the Lions will be playing next Sunday against an opponent that has won four in a row all by double-digits. Detroit is a +7 underdog at Dallas.
The ACC . Saturday's bowl results were positively awful for the Atlantic Coast Conference. Duke got outgunned by Arizona State 36-31 in the Sun Bowl, Miami (FL) finished the season with a losing record after going down to South Carolina 24-21 in the Independence Bowl, and Boston College dropped an overtime thriller to Penn State 31-30 in something called the New Era Pinstripe Bowl. In the latter, B.C. kicker Mike Knoll botched an extra point to begin OT and the Nittany Lions promptly prevailed on a touchdown and successful PAT of their own. North Carolina also got destroyed by Rutgers one day earlier, but at least the ACC is on the scoreboard (1-4 overall) thanks to N.C. State's victory over Central Florida. Clemson is a +6 underdog against Oklahoma in Monday's Russell Athletic Bowl.

New York Knicks . LeBron James and the Cleveland Cavs are singing the blues after getting clobbered 103-80 at home by Detroit on Sunday, but nobody has it worse than New York right now. The Knicks were manhandled 101-79 at Portland on Sunday, dropping them to 5-28 on the season. That is the second worst mark in the NBA, better than only Philadelphia. Yes, the Knicks are even worse than the Lakers…and the Timberwolves…and the Pistons…. Carmelo Anthony and company have lost eight in a row and are an almost hard to fathom 1-18 in their last 19 outings. Cleveland is a +350 favorite to win the NBA title.
Louisville . They aren't Kansas and they aren't UCLA. But that's where the good news ends for the Cardinals in terms of their effort against Kentucky over the weekend. They recorded a grand total of one assist in the entire game; that's right: one. That is lowest single-game total for a ranked team since the Warren G. Harding administration (actually, 19 years to be exact). It is also Louisville's worst single-game assist tally since the shot-clock era began. On the bright side, Rick Pitino's crew only lost 58-50. Compared to Kansas (72-40 loss to the Wildcats) and UCLA (83-44), that is a moral victory if there ever was one. Kentucky is -150 to win the National Championship and +300 to go undefeated.
Pete DeBoer . DeBoer was fired as head coach of the New Jersey Devils last Friday. He will be replaced by not one, not two, but three different people. Former Washington Capitals' head coach Adam Oates, Devils' assistant Scott Stevens, and Devils' general manager Lou Lamoriello will combine to assume the roles of a head coach. Whatever is going on in New Jersey, it would help if the team could avoid any more cases of the NHL's mumps outbreak. Patrik Elias and Michael Ryder are currently dealing with it, making them team members three and four to be hit with the disease. The Devils are 10-21-4 and their 31 points have them tied for fourth worst in the entire league. They are +130 home underdogs against the Pittsburgh Penguins on Monday.
Manchester City . Man City has been chipping away at Chelsea all season long and it had a chance to get within one point of the English Premier League lead on Sunday. Thanks in part to Chelsea's draw with Southampton, the Sky Blues were well on their way when they stormed ahead of Burnley 2-0. Instead, they suffered a disastrous 2-2 result at home against an opponent that is tied for 17th on the EPL table. Burnley scored in the 47th minute and again in the 81st minute to earn a draw and keep City three points back of the Blues. Chelsea is a +700 fourth choice to win the Champions League.
Read more articles by Ricky Dimon