Case of the Mondays: Broncos Send Prater Home Sick
by Ricky Dimon - 1/27/2014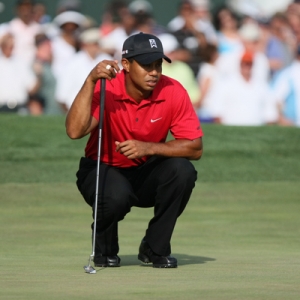 One week down. One week to go. So far, no disasters for either the Denver Broncos or the Seattle Seahawks heading into Super Bowl XLVIII. Richard Sherman was fined $7,875 for taunting in the NFC Championship win over San Francisco, but that kind of money is amateur hour to Sherman, and all it does is garner him more publicity (as if that's humanly possible). Meanwhile, Denver kicker Matt Prater missed practice all of last week due to illness.

Odds provided by Sportsbook.ag unless otherwise indicated.

Matt Prater. A viral epidemic is probably not what you want during a week leading up to the Super Bowl. As such, Prater was excused from Broncos' practices every single day last week and was sent home on Saturday due to flu-like symptoms. Head coach John Fox said Prater was told to leave team facilities so that he could rest and recover while also diminishing the risk of spreading a virus. Prater, who set an NFL record with a 64-yard field goal in a Dec. 8 win over Tennessee, is expected to be ready for Sunday. Denver is a -2.5 favorite over Seattle, and Prater is +6000 to win MVP.
Iowa Hawkeyes. Woe is the next Top-10 team that has to go up against the Michigan Wolverines. Despite a whole host of departures to the NBA and injuries, Michigan has won nine in a row and is 7-0 in the Big Ten. It has earned three straight scalps of Top-10 opponents: Wisconsin (then No. 3) on Jan. 18, Iowa (then No. 10) last Wednesday, and Michigan State (then No. 3) on Saturday. Unfortunately for Iowa, it is facing the Wolverines again on Feb. 8. Perhaps the good news for the Hawkeyes is that they are unlikely to be in the Top 10 at that point, what with last week's loss to Michigan plus upcoming tests in the form of Michigan State on Tuesday and Ohio State next Tuesday. Michigan is +2000 to win the National Championship; Iowa is +3000.
Kobe Bryant. Down goes Frazier! Down goes Frazier! Okay, okay; let's not get carried away. But a five-year-old record went down last Friday night when Carmelo Anthony scored 62 points at Madison Square Garden in the Knicks' 125-96 win over Charlotte. Kobe had previously held the MSG record of 61 points in a game, which he poured in on Feb. 2, 2009 during a Lakers' victory at New York's expense. Speaking of the Lakers at MSG, they lost 110-103 on Sunday for their fourth straight setback, and their 19-28 record has them in second to last in the entire Western Conference. The Knicks are +6000 to win the Eastern Conference.
Tiger Woods. Well, that could not have been what Tiger had in mind to kick off his 2014 campaign. He has eight professional wins at Torrey Pines, but he did not come close to picking up a ninth. Tiger stumbled into the weekend with rounds of 72 and 71 then missed the secondary cut with a disastrous 79 on Saturday. The world No. 1 will be back in action later this week Dubai. Tiger is a +500 favorite to win the Masters in April.

Rafael Nadal. Sure, it could have been worse for Nadal. The world No. 1 dealt with a nasty hand blister and almost lost in the Australian Open quarterfinals to Grigor Dimitrov. Still, it could have been so much better. With the blister all but gone, Nadal's 14th career Grand Slam title was there for the taking on Sunday, and it would have tied him for second with Pete Sampras on the all-time list. Standing in his way was not Novak Djokovic, but massive underdog and first-time major finalist Stanislas Wawrinka. A back injury suffered while warming up for the title match combined with an in-form Wawrinka undid Nadal, who went down in four sets. Nadal is a -150 favorite to win the French Open, per Bovada Sportsbook.
Victoria Azarenka. Something was up Down Under over the past fortnight. Not only did Wawrinka win the men's singles title, but the Bryan brothers lost early in the men's doubles event, and Serena Williams was stunned by Ana Ivanovic in the fourth round in the women's singles tournament. With Serena—and Maria Sharapova—out of the way, the stars seemingly aligned for Azarenka to capture a third straight Aussie title. Instead, she bombed out in the quarterfinals to an opponent—Agnieszka Radwanska—whom she had previously owned. Azarenka got bageled (6-0) in the third set in the process. Bovada Sportsbook has Azarenka as the second choice for the French Open (+450), Wimbledon (+550), and the U.S. Open (+250).
Premier League leaders. The top four teams in the English Premier League all took points in their latest outings. Arsenal, Manchester City, and Chelsea earned victories, while Liverpool played to a 2-2 tie with Aston Villa. Sunday's draw for the fifth round of the FA Cup, however, did none of those teams any favors. In fact, they have to face each other: Chelsea at Manchester City and Liverpool at Arsenal. Chelsea reached the semifinals in 2012-13 while Man City finished runner-up to Wigan Athletic. City is an even-money favorite to win the Premier League title. Chelsea is +250 and Arsenal is +350.
Read more articles by Ricky Dimon