College Basketball Handicapping: Betting Conference Tournaments Tips and Advice
by Trevor Whenham - 3/10/2014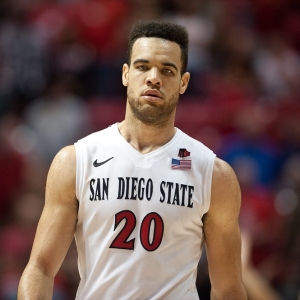 We are in a time of transition in college basketball. The regular season has ended, and teams are looking to secure their postseason fates through their conference tournaments. These tournaments can present some great betting opportunities, but they also offer some unique betting challenges. Here are six factors to consider when looking to handicap conference tournaments:
Are they healthy?: We are at the end of a long, grueling regular season. To do well in a conference tournament, teams will have to play several games with little rest in between, and each game will be against a better opponent than the one before. No team is completely healthy at this point in the season, but some teams will be in better shape than others. Bettors need to do the best they can to evaluate how healthy teams are heading into their tournament. You can't rely on injury reports, of course - teams are notoriously dishonest about injuries at the best of times, but it only gets worse as the season progresses. You need to look at sources like local newspapers or online fan forums to get a real insight. It's not just the health of starters and stars that matters, either. If key bench players aren't available then starters could be forced to do too much, and they could really wear down as the tournament progresses.
Do they care?: There is no team that sets out at the start of the year with a conference tournament title as their ultimate goal. If a team is good enough to aim for that then they are also good enough to dream of glory in the NCAA Tournament. For some teams, then, winning their tournament doesn't matter to them. In fact, some teams might not even want to win their tournament because of the physical toll it could take on them heading into the NCAA Tournament. It's a mistake, though, to assume that teams won't be looking to do well just because they don't need to. Perhaps a team can improve their seeding with a strong performance, or they can cost themselves in the seedings because of a weak performance. Maybe their coach believes in the importance of strong conference tournament performances - Rick Pitino and Jim Boeheim would fit into that camp. Bettors need to look at the motivation the team has and how close to their potential a team is likely to perform. Remember, too, that it's not just about the NCAA Tournament. Teams could be looking to play their way into the NIT field as well or into one of the other postseason tournaments that have popped up lately.
What's their draw?: As is always the case in a single-elimination tournament, the draw is crucial to consider here. Based on their seeding in the conference tournament they could face a relatively easy route to the finals, or they could be forced to run the gauntlet to win the tournament. If a team faces a reasonably easy path then they could more easily advance, and they could be more likely to do well. If they are facing a brutal schedule, though, then they could use that as an excuse to underperform.
Looking to sweep?: One angle that gets a lot of attention this time of year is the double-revenge trap. If a team has lost to an opponent twice in the regular season and then faces them for a third time in the conference tournament, many bettors will assume that they can win, or at least cover. It makes sense - it is very tough to beat any team three times in a row during the same season. There is only one problem, though - as attractive as the idea of this angle is, it doesn't hold up historically. Team that have lost twice have covered less than half of their games the third time they met. There isn't a profit to be had long term in betting on either side, though. This is an angle that sounds logical but which needs to be ignored.
Location, location, location: The location of a conference tournament needs to be considered when you are handicapping the game. At the most extreme, for example, UNLV is going to be much more comfortable playing at the Mountain West Conference Tournament, which is played on their home court, than Wyoming is. Most conferences don't have an advantage that obvious, but you need to look at whether fans are going to travel, whether the local fans are going to have a bias towards or against specific teams, what attendance is likely to be like, how much travel is involved for the teams, and so on when you are evaluating whether location can give an edge to some teams more than other. Is the neutral court really neutral?
Pick your spots: You are not going to make your betting season in conference tournaments, but if you aren't patient you could sure break it. There are some good spots to be had, but there are generally going to be more good betting opportunities in the big tournament that follows. You should be looking closely for the best opportunities, but you have to be more than willing to pass on a game unless the value is great. As the saying goes, the best bets are often the ones you don't make.
Read more articles by Trevor Whenham
---
Most Recent College Basketball Handicapping