Sports Betting Futures Odds: NFL Coaching Turnover Could Be Plentiful in 2015
by Ricky Dimon - 12/11/2014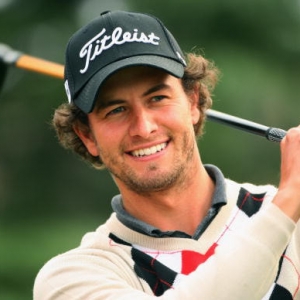 Rex Ryan? Already gone (basically). Jim Harbaugh? Definitely gone. A whole host of other NFL coaches? Probably gone. Among that latter group are Tom Coughlin of the Giants, Joe Philbin of the Dolphins, and Mike Smith of the Falcons. As for Ryan's Jets, they may also be suiting up a different starting quarterback in 2015, as well. Tim Tebow, anyone?

All odds provided by Bovada Sportsbook.

Coaching current team in Week 1 of 2015

Ken Whisenhunt, Titans (-150) - Whisenhunt signed a four-year contract with Tennessee prior to this season. He may not last more than one. The Titans have quietly compiled a horrendous 2-11 record ("quietly" because they are overshadowed by more prestigious franchises like the Jets and Raiders). Whisenhunt, however, could get another year to prove his worth.

Tom Coughlin, Giants (+150) - There had already been instances of Coughlin appearing to wear out his welcome in New York. Two years after winning Super Bowl XLII, the Giants went 8-8 to begin a stretch of two seasons without a playoff appearance. Then they promptly won another Super Bowl. This time, though, two straight losing seasons have a different feel. He's also 68 years old.

Joe Philbin, Dolphins (+200) - Philbin somehow survived the 2013 Richie Incognito scandal when general manager Jeff Ireland did not. His record, however, could be his undoing. Miami must win two of its last three games to give Philbin his first winning mark in three seasons. If that happens, 9-7 may be enough to save the head coach's job.

Mike Smith, Falcons (+250) - Speaking of wearing out welcomes, the Falcons went 4-12 in 2013 and are 5-8 this year after compiling five straight winning seasons (including two of 13-3) to begin Smith's tenure. The 2014 campaign has been plagued by epic clock-management buffoonery by Smith. But…shockingly…Atlanta still could win the NFC South.

Starting QB for the Jets in Week 1 of 2015

Geno Smith (+500) - If Ryan would just keep limiting Smith to 13 attempts per game (as was the case in Week 13), the Jets would have to keep him because they still wouldn't know if he is or isn't terrible at football. The 2014 returns, though, are not promising: 57.8 completion percentage, eight touchdowns, and 12 interceptions.

Marcus Mariota (+600) - The Jets are 2-11, which ties them for the worst record in the NFL. They are obviously in contention for the No. 1 selection, but they would currently be picking fourth based on the opponents' winning percentage tiebreaker. Mariota is a lock to win the Heisman Trophy and almost as much of a sure thing to go very early in the 2015 draft.

Jameis Winston (+900) - If New York can't get its hands on Mariota, Winston could be a consolation prize. Of course, he comes with a ton of red flags-at first merely off the field but now on the field, too, in the midst of a turnover-plagued season at Florida State. In perennial rebuilding mode for so long, the Jets may be convinced to go with a safer pick than Winston next spring.

Brian Hoyer (+1200) - Hoyer will be looking for a new job in 2015 after finally getting benched in Cleveland. Once you go with your first-round pick, there's no going back-especially not when it's Johnny Manziel. Michael Vick is tied with Hoyer at +1200. Tim Tebow is the sixth choice at +3300.

National Championship matchup

Alabama vs. Oregon (-160) - Alabama is a -9 favorite over Ohio State in the Sugar, and Oregon is -9 favorite over Florida State in the Rose. But don't count your chickens before they hatch. The Buckeyes beat Wisconsin 59-0 in the Big Ten Championship, and the Seminoles have not lost a game since the Herbert Hoover administration.

Alabama vs. Florida State (+350) - The point spreads are identical, but this suggests FSU is slightly more likely to upset Oregon than OSU is to topple Alabama. Florida State has more of a true road game than any of the four, but keep in mind it won last season's BCS National Championship in none other than Pasadena.

Oregon vs. Ohio State (+400) - If there is one upset out of the two, could it be Ohio State? Why not? The Buckeyes have been flawless since a loss to Virginia Tech way back on Sept. 6, regardless of who has played quarterback. Although the jury is still out on Cardale Jones, he was solid-albeit untested-against Wisconsin with 257 passing yards and three touchdowns.

Florida State vs. Ohio State (+1200) - This has to be considered good value, no matter the size of the dog (underdog, to be exact) in the semifinal fights. While people like to bash the College Football Playoff committee, the consensus is that these are the four best teams in the nation. It's a cliché, but the bottom line that is the games could go either way.

To Win a Major in 2015

Rory McIlroy (-137) - McIlory has won four of the last 15 majors, including two of the last two. Who knows if he will have a consistent rival on his hands in 2015, but if he does, recent results indicate it will be someone like Jordan Spieth or Rickie Fowler as opposed to Tiger Woods.

Tiger Woods (+200) - Tiger got last at his own tournament, the Hero World Challenge, last week. The good news, though, is that he hit the ball relatively well and was pain free. What's scary, however, is that it's reached the point where there can be good news when Tiger gets last in a tournament.

Adam Scott (+275) - Scott has at least two top-10 major finishes in each of the past four seasons, including his first such title at the Masters in 2013. He has placed outside the top 15 a mere once in the last 13 majors. That kind of consistency screams that more big wins are coming.

Jordan Spieth (+400) - Break up Spieth! The guy is positively on fire, having won the Australian Open and dominating Tiger's event by a ridiculous 10 strokes at 26-under par. Despite seeing Bubba Watson pull away from him at this year's Masters, the experience will only help. Justin Rose is also +400 and Fowler is +500.
Read more articles by Ricky Dimon