Thank God it's Friday: Singing the U.S. Blues in Sochi
by Ricky Dimon - 2/14/2014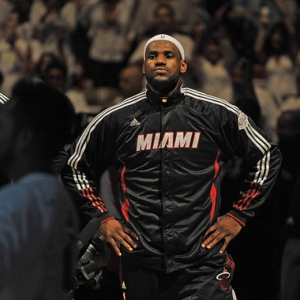 The first week of the Sochi Olympics was not all bad for Team USA. But it could have been so much better. Disappointments included Shaun White in the halfpipe, Shani Davis in the 1000-meter speedskating, Bode Miller in the men's downhill, and Julia Mancuso in the women's downhill. As plenty of others know, however, it could be worse.

Odds provided by Sportsbook.ag unless otherwise indicated.

Shaun and Shani. Both White and Davis were bidding to win gold in the same event of three straight Olympics. King of snowboarding, the Flying Tomato, seemed to be a shoe-in for first place in the halfpipe. He withdrew from slopestyle to rest then dominated halfpipe qualifying. Both of his final runs, though, he fell stunningly short, and White missed the podium altogether in fourth. Davis did not come even that close in the 1000. The 31-year-old finished eighth, the same as Miller and Mancuso in their respective downhills. Miller is +250 to win the Super G.

Jaroslav Halak. The St. Louis Blues' goaltender has been faring well enough in the NHL season. He owns a decent 91.5 save percentage and 2.26 goals-against average. Among his four outings prior to the Olympic break were a shutout of New Jersey and a 36-save performance in a 3-2 overtime win over Boston. Any and all of those good vibes came crashing down in a hurry on Thursday in Sochi when Slovakia faced the United States. Team USA lit the lamp seven times, including six in the second quarter alone. Halak was pulled after giving up five in the 7-1 loss. The Americans are +130 underdogs against host Russia on Saturday.

Pittsburgh. Syracuse was all set to drop from the ranks of the undefeated on Wednesday night. Big East-turned-ACC rival Pittsburgh led by one with four seconds left, but head coach Jamie Dixon called timeout ('Cuse had none) to set up his defense. There was no defense, however, for Tyler Ennis' ensuing heave from 30 feet that won the game and crushed the Panther faithful. Interestingly, Boston College head coach Steve Donahue did the exact same thing with the exact same result on Thursday at Georgia Tech. The Golden Eagles took a one-point lead with four seconds remaining then Donahue called timeout when the Yellow Jackets had none. Tech promptly drained a game-winning three with four-tenths of a second left. Syracuse is a +600 co-favorite to win the National Championship.
Golden State Warriors. Speaking of last-second threes at the end of wild, back-and-forth contests, LeBron James rescued the Heat on Wednesday at Golden State. Stephen Curry's fourth-quarter heroics resulted in a late two-point lead for the home team, but LeBron answered from downtown with two-tenths of a second remaining to give Miami a 111-110 victory. Unfortunately for the Warriors, it doesn't really matter that it's Friday. They will have to stew on this one for a while because the all-star break means they don't play again until next Wednesday. Curry (three-point contest) and Harrison Barnes (dunk contest), will have welcomed distractions this weekend in New Orleans. The Warriors are +800 to win the Western Conference, and Curry is a +200 favorite to win the three-point contest.

Atlanta Hawks. Nobody needs the break more than the Hawks, who have lost five in a row and are slipping down the Eastern Conference standings. Once in good shape for home-court advantage in the first round of the playoffs, Atlanta is now only 3.5 games ahead of the postseason cut line (it is 25-26, while ninth-place Detroit is 22-30). But the Hawks may not be so eager to return, because their first game of the proverbial second half is at Indiana on Tuesday. The Pacers, the NBA's second best team at 40-12, started the Hawks' swoon with a win in Atlanta on Feb. 4. In Friday's Rising Stars Challenge, in which Atlanta's Pero Antic was supposed to play before getting injured, Team Hill is a -3.5 favorite over Team Webber.
Arsenal. The Gunners had not lost a Premier League match since Dec. 14, a stretch of eight straight outings with points. That ended with a bang last Saturday, when Arsenal got humiliated 5-1 at Liverpool in a contest in which it once trailed 5-0. The Gunners at least took a point on Wednesday against Manchester United, but they failed to find the back of the net in a 0-0 draw. That could not have been the result they were looking for at home against a slumping United club. Arsenal is now one point back of Chelsea on the EPL table and only two points ahead of Manchester City. It is +800 to win the Premier League title; Man City is a +110 favorite.
Danica Patrick. The 2014 NASCAR season does not get underway until next weekend with the Daytona 500, but the sport is already doing its best to get in the news ahead of the Great American Race. Seven-time Daytona 500 champion Richard Petty, also a seven-time Sprint Cup champion, said earlier this week that Patrick will win a race—any race, ever—only "if everybody else stayed home." Patrick shrugged off the criticism, but at some point the scrutiny combined with her lack of winning has to take a toll. She has never won on the circuit, and she had just one Top-10 finish last season, at the Daytona 500 in which she started on the pole. She is +4000 to triumph next weekend; Jimmie Johnson, Kyle Busch, and Matt Kenseth are +1000.

Read more articles by Ricky Dimon