Thank God it's Friday: From Russia Without Love
by Ricky Dimon - 2/21/2014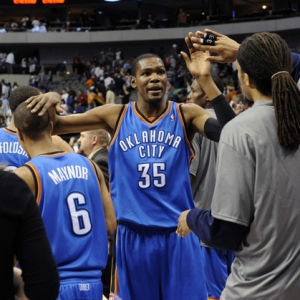 Hey, at least they won ladies' figure-skating gold! But that will do little to assuage the majority of Russians, whose hopes for the Sochi Olympics hinged on men's ice hockey. Russia not only lost to the United States in group play, but it also went from bad to worse when the home team was eliminated via a 3-1 quarterfinal loss to Finland on Wednesday. Nobody's week was worse…except for maybe Ray Rice.

Odds provided by Sportsbook.ag

Vladimir Putin. Jimmy Fallon is in his first week of "The Tonight Show" on NBC, and one of his better jokes so far came when he said Siberia is about to have new national hockey team. That's the way it might be if the Russian president had his druthers. Putin probably wants nothing to do with anyone on or associated with Russia's Olympic team after it got booted out of the men's competition. The host nation finished with a 3-2 record, and it needed a shootout against underdog Slovakia to get one of its victories. Evgeni Malkin, one of the disappointments, and the Pittsburgh Penguins are +550 to win the Stanley Cup.

Danny Granger. Granger woke up on Thursday as a member of the best team in the Eastern Conference. He woke up on Friday as a member of the second worst team in the NBA. The trade deadline came on Thursday afternoon and Indiana (41-13) shipped Granger off to Philadelphia (15-40). Philly has lost nine in a row, is 10 games out of a playoff spot, and is 26.5 games back of Granger's former team. The former New Mexico standout once looked like the Pacers' franchise player, but injuries derailed him, and Paul George has assumed that title with a bang. Indiana and Miami are co-favored at -110 to win the Eastern Conference.

Oklahoma City Thunder. There was no comeback this time around. On Jan. 29 in Miami, Oklahoma City trailed 22-4 only to storm back and clobber the Heat 112-95. At home on Thursday, however, the Thunder fell behind LeBron James and company 34-17 after one quarter en route to a 103-81 blowout loss. Perhaps inspired by talk that the MVP race is over in Kevin Durant's favor, LeBron powered his way to 33 points on 15-of-22 shooting to go along with seven rebounds and four steals. Miami is a +200 favorite to capture a third straight NBA title.
Duke. Four games in eight days—the prospect Duke is facing due to last week's postponement of its showdown against North Carolina—was never going to be easy. The Blue Devils took care of their first two in the stretch (albeit just barely against Maryland), but they lost the biggest one of all in Thursday's makeup at UNC. Coach K's contingent led by seven at the half and by 11 with 15 minutes remaining only to get outscored 44-29 in the second half and 34-15 in those final 15 minutes en route to a 74-66 loss at the Dean Dome. Duke won't have time to stew on the setback because it hosts Syracuse on Saturday. Duke is +1000 to win the National Championship, and Carolina is +4000.

Ray Rice. Not even the weekend can save Rice from his current doldrums—doldrums that could be extended for quite some time. In fact, this story—regarding an incident between Rice and his fiancée at an Atlantic City casino—is not more than a few days old, and it is already gaining plenty of steam by the hour. First, a video was released showing Rice dragging an unconscious Janay Palmer from an elevator. Now, police are saying that there is an additional video that captures the moment Rice knocked Palmer out. The Ravens' running back would be a first-time violator of the NFL's conduct policy, but at this rate he will likely have far more pressing matters on his hands sooner rather than later. Baltimore is +1600 to win next season's AFC Championship.
Richard Petty. The seven-time Daytona 500 and seven-time Sprint Cup champion said last week that Danica Patrick will win a race—any race, ever—only "if everybody else stayed home." The backlash, unsurprisingly, has come. Petty joined "SportsCenter" on Tuesday and insisted that he is not a sexist while also blaming the media for construing both him and his comments as such. Leave it to Tony Stewart to come up with the best idea to settle things: have Patrick and Petty square off against each other in a match race. Stewart said he would supply the cars and suggested that if Patrick wins, she should do a certain something with the checkered flag that involves Petty's backside. Jimmie Johnson is a +1000 favorite to win the Daytona 500 and a +250 favorite to win the Sprint Cup title.
Manchester City. Manchester City always finds out the hard way that the Champions League just isn't the Premier League. Man City reacquainted itself with a steep step up in competition on Tuesday, and it resulted in a 2-0 loss to Barcelona in leg one of a Champions League round-of-16 showdown. Lionel Messi scored on a penalty kick in the 54th minute, and Barca was off to the races against a City squad that was then down to 10 men. The Sky Blues will have to turn the tide in a major way on March 12 at Barcelona's stomping grounds of Camp Nou in order to reach the Champions League quarterfinals. Manchester City is a +110 favorite to win the Premier League title; Chelsea is +162.

Read more articles by Ricky Dimon