Weekly Football Betting Public Action Report
by Trevor Whenham - 9/12/2014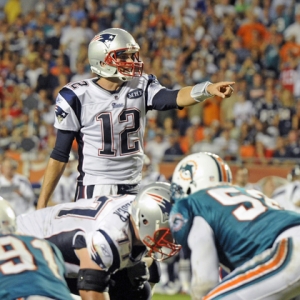 It is time, finally, for one of my favorite things each year - the Public Action Report. For several years now this report has been picking out games that fit a simple and unshifting criteria, and it has regularly been successful - both at picking winners against the spread and at isolating teams that could pull off big upsets as serious underdogs. The report isn't always something to bet blindly, but it can be a very good way to guide and reinforce your betting decisions in a given week.
So, what is the report all about? Basically, we are looking for one of two situations - either the sharp money is aggressively betting against the public or for some other reason the sportsbooks aren't afraid of taking more heavy action on one side despite already getting a lot of action on that team. Either situation indicates that it is a good idea to go against the public opinion.
To find these situations we start by looking at the distribution of bets. Books won't tell us how much money has been bet on each side, but they will tell us the number of bets on each team. We only look at games in which at least 70 percent of bets have been placed on one team. Odds generally move as if they are a market - rising when demand is higher and falling when demand is slack. What we are looking for is situations in which the odds have actually fallen - become more attractive - for the more popular team. That is contrary to what should happen.
It could happen because a small number of sharp bettors have bet more on the less-popular side than the large number of public bettors have put on the more-popular side. Or perhaps the books just think the public is wrong and are willing to take the risk. Regardless of the reason, when we see these situations the less-popular teams are worth a look. In other words, if a team is unpopular with bettors and their price keeps getting worse then we love them!
We could spend all of our time looking at the criteria, or we could get our hands dirty and look at the games that fit this week. Let's get going! We ease into things this year with two college games and one from the NFL:
College football
Louisville at Virginia (Saturday, 12:30 p.m. ET): Louisville and Bobby Petrino have drawn 70 percent of all bets, yet the line has dropped from the key number of 7 to 6.5. That means Virginia gets our attention here. Virginia played UCLA very tough in their opener and then crushed Richmond, so it's not surprising that sharp money could determine that Virginia is being undervalued at home in this one.
USC at Boston College (Saturday, 8 p.m. ET): The Trojans opened as 19-point favorites and have drawn more than three-quarters of bets, yet the line has dropped to 17 here. That means that Boston College is worth a look here. The sharp money reaction against USC makes sense in several ways. USC is such a highly public team that the public has been very quick to jump back onto the bandwagon after a fast start - perhaps too quick given all the unknowns we still face with this team. They are also making a trip all the way across the country - something they aren't particularly used to. After a tough win at Stanford last weekend, there is a chance for a letdown, too.
NFL
New England at Minnesota (Sunday, 1 p.m. ET): New England opened as 3.5-point favorites and have drawn nearly 80 percent of all bets, yet the line has dropped to the key number of three. That's a clear sign that Minnesota is worth a look. The Patriots are a very public team and are against one that is tough to love right now, so it's not surprising that they are getting a lot of betting attention. New England struggled badly in their opener, though, while Minnesota showed a lot more than anyone expected.
Get free picks from any Doc's Sports handicapper - there is no obligation for this offer and no credit card required. Just sign up for an account, and you can use the $60 in free picks for any Doc's Sports Advisory Board handicapper and any sport. Click here to get started now.
Read more articles by Trevor Whenham