Weekly Q&A with Doc's Sports Expert Handicapper Raphael Esparza
by Doc's Sports - 12/9/2014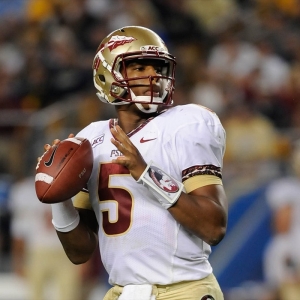 An expanded college bowl season gets underway next week, and things are really heating up in the NFL, making it the perfect time to take full advantage of Doc's Sports' selection packages for all the major sports in action right now. We have been at this game for 43 years, and you do not stick around that long without doing something right. The key to our continued success in such a competitive environment has been the ability to surround ourselves with some of the top expert handicappers in their field, and one of the "best of the best" for the past eight years has been the former Vegas Sports Informer Raphael Esparza.
Free $60 in Member Sports Picks No Obligation Click Here
He honed his craft as an expert handicapper during a long and illustrious career behind the counter of some of the biggest sportsbooks in Las Vegas, including a stint as the Director of the Race and Sports Book for MGM Grand's Aria until his retirement in 2013.
These days, Raphael remains hard at work developing and expanding an already vast network of relationships with some of the biggest and most influential Las Vegas insiders in the sports betting industry today. These professionals know the gaming world inside and out, and he continues to incorporate this "insider's edge" into all the sports selections he releases.
There is little question of Raphael's incredible ability to provide consistent winners for all the major sports; however he has also gained a reputation as an expert handicapper for such sports as the WNBA, horse racing, boxing, professional tennis and soccer leagues all around the globe. Recently, he has gone as far as to offer picks for professional wrestling, high school football and even political elections. Rest assured that if Las Vegas posts odds for it, he will handicap it.
Awhile back Doc's initiated a weekly Q&A with Raphael to not only cover the Las Vegas betting scene but to discuss some of the top trending sports betting topics of the day. We have found that there is no better source than someone that is a true "insider" in the undisputed sports gambling capital of the world. The following is this week's conversation.
Doc's Sports: The College Football Playoff selection committee has spoken, but do you agree with their top four teams that will make up the first ever playoff for the national title?
RE: I actually think they did get it right, especially in light of Ohio State's big win over Wisconsin. The Big 12 may not want to admit it, but the lack of an outright conference champion is going to work against them in this new format.
Doc's Sports: There almost seems to be more bowl games than teams that actually won enough games to qualify for the postseason, but this should make for some great betting action over the next few weeks. Can you give us one or two of the early bowls that may have caught your eye as an intriguing matchup?
RE: The two early bowls that I am most interested in is first Memphis vs. BYU in the Miami Beach Bowl and then the Colorado State vs. Utah in the Las Vegas Bowl. Memphis is a much better team than the current one-point spread, especially given the Cougars' situation at quarterback, and it will be interesting to see how the Rams respond after losing their head coach.
Doc's Sports : The big showdown in Week 15 of the NFL season takes us to Philadelphia for Round 2 of a huge matchup in the NFC East. The Eagles rolled to a comfortable victory over Dallas as road underdogs in the first meeting on Thanksgiving Day. Which one of these bitter division rivals gets the best of in this Sunday's matchup?
RE : I am staying away from this one given the current 3.5-point spread as I just do not trust Mark Sanchez enough to give that half-point edge to Dallas. This one is going to come down which team's featured running back has the better day; DeMarco Murray for the Cowboys or LeSean McCoy for Philadelphia.
Doc's Sports : The men's college basketball season continues with the nonconference portion of its schedule over the next few weeks. Can you give us one or two inside handicapping tips that you employ to bet on the games this time of the year?
RE: The first thing I do in nonconference matchups is look for high-scoring teams going on the road to face a tough, shut-down defense at home. The teams in general that can play consistent defense such as St. Louis, Temple and Syracuse always catch my eye this time of the year. You should also stay away spreads of 20 points or more. Once a game starts to get out of hand, you never know what the winning team's coach is going to do as far as player personnel.
Doc's Sports : In your blog, Straight Bet Talk, you will often delve into some unique events to wager on, even if they are sometimes not even in the world of sports. Do you have anything along these lines coming down the pike in the next few weeks that you might want to pass on to our readers?
RE: Right off the bat, there is another Pay-Per-View WWE wrestling event this weekend that should have some betting odds posted. I am also looking forward to tackling any "over/under" props that might get released for some of this Christmas's blockbuster movies in terms of the opening weekend take at the gate. One of my favorite entertainment events to handicap is the upcoming Emmy Awards.
Click here to visit Raphael Esparza's Insider's Page at Doc's Sports for more information on his amazingly-profitable sports handicapping picks. Also, get $60 worth of Esparza's member's picks absolutely free - no obligation, no sales people - you don't even have to enter credit card information. You can use this $60 credit for any sport Esparza handicaps. Click here for $60 worth of free picks from Raphael Esparza . Also be sure to follow him on Twitter @VSIDocsports.