Weekly Q&A with Doc's Sports Expert Handicapper Raphael Esparza
by Doc's Sports - 12/2/2014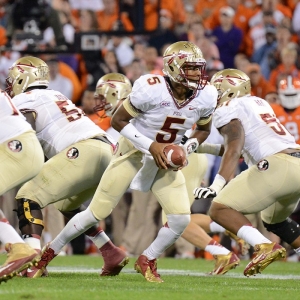 This is the time of the year when football dominates the sports betting scene. Conference championships, college bowls and the race to the national title combine with the final month of the NFL regular season to give us some of the best matchups on the board. Doc's Sports has you covered with a sure-fire selection package that is designed to boost your holiday bankroll. This is our 43rd year in the sports selection industry, and one of the biggest reasons for our continued success has been the ability to surround ourselves with some of the top expert handicappers in their field. A star among stars for the past eight years has been the former Vegas Sports Informer Raphael Esparza.
He retired from the Las Vegas sportsbook industry last year after a long and illustrious career behind the counter of some of the biggest sportsbooks in town. He was able to work his way up the ranks to the prestigious position of Director of the Race and Sports Book for MGM Grand's Aria while also honing his skills as an expert handicapper.
Raphael continues to work as hard as ever these days developing and expanding an already vast network of relationships with some of the biggest and most influential Las Vegas insiders in the sports betting industry today. These professionals know the gaming world like the back of their hands, and he has done an excellent job of incorporating this "inside edge" into all the sports selections he releases.
While Raphael has been providing winners for all the major sports for years, he has also gained a reputation as an expert handicapper for such sports as the WNBA, horse racing, boxing, professional tennis and soccer leagues all around the globe. Recently, he has gone as far as to offer picks for professional wrestling, high school football and even political elections. Rest assured that if there is a betting line on it, he will handicap it.
Doc's has been sitting down with Raphael for quite some time now for a weekly Q&A covering the Las Vegas betting scene as well as some of the top trending sports betting topics of the day. We have found that there is no better source than someone that is a true "insider" in the undisputed sports gambling capital of the world. The following is this week's conversation.
Doc's Sports: This Saturday in college football there are several conference championships on the line. One of the more intriguing matchups is in the ACC between red-hot Georgia Tech and undefeated Florida State. Is this the week that the Seminoles finally come up short after so many close calls this season?
RE: Georgia Tech could win this game, but I do not think it will. I am actually surprised the betting line only opened at 3.5 points as I thought Florida State would have been favored by at least five or six points. I do see the Seminoles winning this game in typical fashion with things coming down to the final gun, but I still like their chances to cover the spread.
Doc's Sports: We have been talking about Ohio State's chances to make into this year's college football playoffs all season long, and you would think that a victory against Wisconsin this Saturday in the Big Ten Championship would do the trick. Even if the Buckeyes go on to win this game, do you still see them getting in despite the fact that they lost quarterback JT Barrett for the remainder of the season?
RE : The cards were stacked against Ohio State to begin with, and this injury only adds even more rational for the selection committee to bypass the Buckeyes regardless of what happens this Saturday. The only thing that may change this situation is if there is a rash of upsets this weekend with a number of the teams currently ahead of Ohio State in the rankings.
Doc's Sports : In your blog, Straight Bet Talk, you made the right call in last week's NFL free pick by taking Green Bay minus the three points against New England. Can you give us a sneak peak at which game might be Week 14's free play in the NFL?
RE: There are a number of interesting matchups on this week's slate, but the two games I am closely watching based on current and future line movements is Minnesota over the New York Jets and Kansas City over Arizona. I see the Jets officially throwing in the towel after Monday night's loss, and Arizona has absolutely no offense to speak of without Carson Palmer under center.
Doc's Sports: The Las Vegas books have been cleaning up against the betting public for most of the year in the NFL, so can you update us on how things stand year-to-date after last week's games?
RE : Cleaning up is putting things mildly. Heading into Week 13 in the NFL, the Las Vegas sportbooks were up in 10 of the first 12 weeks. I have not gotten all the official numbers back from last week's total take, but it is probably safe to say that this winning streak continued with a slight gain for most of the books. Giving that this was a holiday weekend, the handle was lower than normal as is the case for all the holidays this time of the year.
Doc's Sports : Turning to the world of professional boxing, do you see Manny Pacquiao getting a shot at Floyd Mayweather Jr. after his recent victory over Chris Algieri? If so, when do you see this fight taking place and would it be held in Las Vegas?
RE: Any future Mayweather fight would be in Las Vegas given his tight relationship with MGM, and it would almost certainly take place the first Saturday in May to coincide with next year's Kentucky Derby. My personal opinion is that it will not be against Pacquiao. At this stage in Mayweather's career he has far more to lose than to gain by taking this fight, so until my sources at the MGM Grand tell me this fight is "on the calendar" I do not see this particular matchup taking place.
Click here to visit Raphael Esparza's Insider's Page at Doc's Sports for more information on his amazingly-profitable sports handicapping picks. Also, get $60 worth of Esparza's member's picks absolutely free - no obligation, no sales people - you don't even have to enter credit card information. You can use this $60 credit for any sport Esparza handicaps. Click here for $60 worth of free picks from Raphael Esparza . Also be sure to follow him on Twitter @VSIDocsports.