Weekly Q&A with Doc's Sports Expert Handicapper Raphael Esparza
by Doc's Sports - 11/25/2014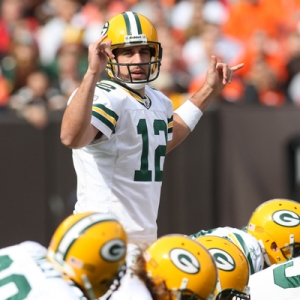 The Thanksgiving Holiday weekend offers some of the best football showdowns of the season in both the college ranks and the pros, and Doc's Sports has you covered with a sure-fire selection package that is designed to boost your holiday bankroll. We have been in the highly-competitive sports selection industry for over 43 years, and you do not get to the top of the heap in this business without picking winners. One of the biggest reasons for our continued success has been the ability to surround ourselves with some of the top expert handicappers in their field. A shining example of this winning formula has been Raphael Esparza's relationship with Docs over the past eight years.
The former Vegas Sports Informer honed his craft as an expert handicapper during a long and illustrious career behind the counter of some of the biggest sportsbooks in Las Vegas. After working his way up the ranks to the prestigious position of Director of the Race and Sports Book for MGM Grand's Aria, he decided to retire from the Las Vegas sportsbook industry in August of 2013.
Raphael has actually been working as hard as ever these days developing and expanding an already vast network of relationships with some of the biggest and most influential Las Vegas insiders in the sports betting industry today. These professionals know the gaming world inside and out, and much of his success can be attributed to the ability to incorporate this "inside edge" into all the selections he releases.
Raphael has been providing winners for all the major sports for years, but he has also carved out a special niche by handicapping things such as the WNBA, horse racing, boxing, professional tennis and soccer leagues all around the globe. Recently, he has gone as far as to offer picks for professional wrestling, high school football and even political elections.
Doc's and Raphael have been sitting down for a weekly Q&A for some time now to give our readers a glimpse into the Las Vegas betting scene as well as provide some insight into some of the top trending topics of the day. We have found that there is no better source than someone that is a true "insider" in the undisputed sports gambling capital of the world. The following is this week's conversation.
Doc's Sports: This weekend's holiday slate in college football is jam packed with a number of time honored rivalries. Which one of these annual battles is at the top of your list as "must-see" TV?
RE: I would probably put Mississippi State on the road against Ole Miss at the top of my list. With the Rebels suffering through a late-season slump, it sets up a perfect opportunity for the Bulldogs to firm up their spot in the national playoffs with a dominant win. Both Ohio State and TCU are breathing down its neck for that fourth and final spot, so Mississippi State needs to make a statement in Saturday's game.
Doc's Sports : In your blog, Straight Bet Talk, you were back at it again last week with your betting odds and predictions for another pay-per-view wrestling event, the WWE Survivor Series. How did you fair with this latest round of pro wrestling picks?
RE: I am proud to report that I went a perfect 4-0 with my picks while cashing in on two underdogs. I would also add that I am somewhat surprised I did that well considering how hard it was to handicap this event. The WWE kept things extremely close to the vest leading up to last Saturday's bouts, causing the overall betting odds to remain tighter than usual. None of the matchups had a heavy moneyline favorite, so it was hard to know what to expect in all of these fights.
Doc's Sports: Last week we both agreed that New England and Green Bay are the cream of the crop in the NFL right now. Seeing how this Sunday's showdown between these two NFL heavyweights could easily be a preview of Super Bowl XLIX, which team do you have coming out on top in this preliminary bout?
RE : Both team's quarterbacks are playing at a high level, so that matchup is basically a wash. Other than home field, I would have to give the slight edge in this game to Green Bay because of its defense. That being said, with New England getting three points with most of the books in town, I would lean towards the Patriots against the spread in what could easily be a one- or two-point game.
Doc's Sports : On the undercard of Week 13 in the NFL is a Thanksgiving Day clash between Philadelphia and Dallas with first place in the NFC East on the line. How do you see this Turkey Day tilt turning out?
RE: This is another really tight matchup where the slight edge has to go to the home team. In the case of Philly, I think it will have a tough time getting its defense off the field with both DeMarco Murray on the ground and Jason Witten catching short passes to consistently extend drives. I would lean towards Dallas both SU and ATS in this one.
Doc's Sports: The Golden State Warriors have gotten off to a fast start in the NBA with a 10-2 record in their first 12 games. As a result, their betting odds continue to move up the futures board to win both the Western Conference as well as the 2015 NBA title with many of the sportsbooks in town. How bullish are you on the Warriors' chances to make good on these lofty expectations?
RE: The one thing that you always have to keep in mind when it comes to any kind of futures odds is that the sportsbook's primary goal is to protect the house. Often times a team's odds may move one way or the other in light of its current play, but rarely do they match its true value. In the case of Golden State, the betting public is probably reacting more towards the Clippers slow start and the injury situation with Oklahoma City than the team's fast start.
Click here to visit Raphael Esparza's Insider's Page at Doc's Sports for more information on his amazingly-profitable sports handicapping picks. Also, get $60 worth of Esparza's member's picks absolutely free - no obligation, no sales people - you don't even have to enter credit card information. You can use this $60 credit for any sport Esparza handicaps. Click here for $60 worth of free picks from Raphael Esparza . Also be sure to follow him on Twitter @VSIDocsports.