Weekly Q&A with Doc's Sports Expert Handicapper Raphael Esparza
by Doc's Sports - 3/4/2014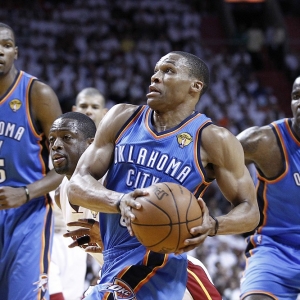 When it comes to selection services for the sports betting industry, Doc's Sports has remained at the top of our game for well over four decades because of our ability to provide a steady stream of winners to a very loyal customer base. We are currently geared up for another successful run through March Madness after posting a profitable record throughout the college hoops regular season.
The cornerstone of Doc's Sports success over these many years has been a strong commitment to surrounding ourselves with some of the best handicappers in their field. As a top performer for Doc's over the past eight years, Raphael Esparza was able to hone his handicapping skills during a long and illustrious career working behind the counter of some of the biggest sportsbooks in Las Vegas. Previously known as The Vegas Informer, Raphael once held the highly-prestigious position of Director of the Race and Sports Book for MGM Grand's Aria.
He decided to hang up his spikes in the sportsbook industry this past summer to devote all his energy to his craft. Raphael continues to tap into a vast network of key contacts that he established over these many years to maintain that "inside edge" that has served him so well. The most unique thing about his selection services, that also helps to separate him from the pack, is the willingness to handicap a wide array of sporting events, including the WNBA, horse racing, boxing, professional tennis and soccer leagues all around the globe.
Doc's Sports decided to set up a weekly Q&A with Raphael to use his "inside edge" to provide our readers with some valuable insight into the hottest trending topics in the sports betting industry today. What better source could you ask for than someone living and working in the undisputed sports gambling capital of the world? The following is this week's discussion.
Doc's Sports: The West Coast Conference Tournament rolls into town later this week. While I would expect Gonzaga to open as the favorite after winning the regular-season title, which team do you have winning the first of four conference tournaments scheduled for Las Vegas over the next two weeks?
RE: Gonzaga is definitely the class of the WCC, but if you are looking for team that has a good chance to pull off an upset it would be BYU. The Cougars beat the Bulldogs at home a couple weeks back, but what makes them really attractive is a fan base that travels well to Las Vegas. It's almost to the extent of giving BYU a legitimate home-court advantage in this tournament.
Doc's Sports: With Syracuse's demise over the past few weeks, most people have No. 4 Duke or possibly even No.14 North Carolina, which is on a 12-0 run, as the top contenders from the ACC in a position for a deep run in the NCAA Tournament .No. 5 Virginia appears to be an afterthought even though it has already clinched the ACC regular-season title. How far do think the Cavaliers can go after flying under the radar for most of the season?
RE: Virginia has already proven it's the best team in the ACC during the regular season, and it is easily one of the most balanced teams in the nation on both ends of the court. I think the Cavaliers could have a difficult time advancing all that far in a single-elimination format, but that being said, if they do win next week's ACC Tournament they deserve to get a No. 1 seed for the NCAAs
Doc's Sports: Last week we talked about the race for the top seed in the NBA's Eastern Conference between Indiana and Miami, so this week let's turn our attention to the race in the West. Oklahoma City is on top right now, but suddenly there are four other teams within 4.5 games through Monday's results. Who do you have emerging out of this logjam to claim the top spot in this conference?
RE: Oklahoma City would still be my top pick as I see last week's mini three-game slump turning into a positive springboard to a strong stretch run. San Antonio has already proven it can win on the road, so rest becomes a bigger priority than the No. 1 seed. The sleeper in the mix has to be Houston. If the Rockets can stay healthy and get past a few rough spots in the schedule, they definitely have a shot at catching the Thunder.
Doc's Sports: Staying in the NBA, do you ever get involved with handicapping any of the various individual player prop bets that are released for the games?
RE: Years ago I would make selections for player props, but with so much else on my plate right now I have not had the necessary time to properly handicap these type of bets. There is some tremendous value in betting player props, but you have to be willing to do your homework in order to consistently cash in.
Doc's Sports: When the NHL regular season was put on hold for two weeks during the Winter Olympics, we talked about the 'rust factor" that might impact teams, and more specifically goalies, when play did resume. Sure enough that appears to be the case with the total going "over" in 61 percent of the games since the season started back up last Tuesday. How much longer do you think this trend will last?
RE: I would definitely attribute the higher-scoring games to rust, and while a trend such as this will not last too much longer, it could take another week or so until everyone gets back on the same page.
Click here to visit Raphael Esparza's Insider's Page at Doc's Sports for more information on his amazingly-profitable sports handicapping picks. Also, get $60 worth of Esparza's member's picks absolutely free – no obligation, no sales people – you don't even have to enter credit card information. You can use this $60 credit for any sport Esparza handicaps. Click here for $60 worth of free picks from Raphael Esparza. Also be sure to follow him on Twitter @VSIDocsports.