Weekly Q&A with Doc's Sports Expert Handicapper Raphael Esparza
by Doc's Sports - 5/27/2014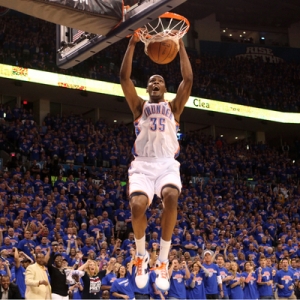 For well over four decades, Doc's Sports has been at the top of our game when it comes to releasing sports selection packages. We pride ourselves with the ability to consistently provide a very loyal customer base with a steady stream of winning picks for all the major sports. Recently, Doc's handicappers have been cleaning up during this year's NBA and NHL playoffs, and we are off to a strong start with our picks for a new season of MLB games. Our Unit Betting System delivers a proven money management system to successfully build your bankroll as our team of expert handicappers continue to crank out the winning picks.
One expert handicapper that has also been at the top of his game for quite some time now is Raphael Esparza. He has been a valued member of Doc's team for close to eight years. His experience in handicapping sports goes all the way back to a long and illustrious career working behind the counter for some of the biggest sportsbooks in Las Vegas that culminated with him rising to the prestigious position of Director of the Race and Sports Book for MGM Grand's Aria. It was during this time that Raphael became known at The Vegas Sports Informer.
Raphael decided to retire from the sportsbook industry late last summer to spend all of his time honing his craft. His biggest advantage as an expert handicapper is direct access to some of the biggest and most influential insiders in Las Vegas. These professionals know the sports betting industry inside and out, and Raphael incorporates this "inside edge" into all the picks he releases. His selection service is unique in that it gives today's sophisticated player the ability to wager on a wide array of events, including sports such as the WNBA, horse racing, boxing, professional tennis and soccer leagues all around the globe.
Doc's Sports set up a weekly Q&A with Raphael to try and give our readers a glimpse into the Las Vegas betting scene. The main goal of these conversations is to get an inside look at some of the hottest trending topics in the sports betting industry today. What better source is there than someone with inside access to the undisputed sports gambling capital of the world? The following is this week's conversation.
Doc's Sports : It appears that Miami is headed back to its fourth straight appearance in the NBA Finals from the Eastern Conference with a 3-1 series edge over Indiana. However, does the return of Serge Ibaka to Oklahoma City's starting lineup give the Thunder a fighting chance at upsetting San Antonio in the West?
RE: The thing about Serge Ibaka was that he relied heavily on raw emotion to play so well in Game 3's win. He is still hurting and far from 100 percent. Look for Tony Parker to return to form as San Antonio takes control of this series with a win on Wednesday night.
Doc's Sports: Turning to the NHL Conference Finals, both New York and Los Angeles have opened up a commanding 3-1 edge in these two best-of-seven battles. Does Montreal in the East or Chicago in the West have anything left in the tank to make things interesting with a run of its own?
RE : I have the Rangers ending their series in five games, and I will give my Blackhawks the benefit of the doubt with one more win at home before they get eliminated in six games. New York is firing on all cylinders right now, and Chicago goalie Corey Crawford appears to be running on fumes.
Doc's Sports : The draft order for the NBA has been set with last week's lottery, so can you give us your top three players in a very talented field of prospects?
RE: I had Duke's Jabari Parker at the top of the list during the regular season and despite a poor performance in the NCAA Tournament, he would still be my top choice for his all-around skills. The second player on my list would be Kansas center Joel Embiid just because of his size, followed by Kentucky's Julius Randle. One of my personal favorites in this draft class is Aaron Gordon from Arizona. He would definitely be my top steal if he slips down the board.
Doc's Sports: The Milwaukee Brewers were one of your sleeper teams in the NL Central before the new MLB season got underway. The surprising Brewers are 52 games into their schedule, and with an overall record of 30-22 they have a game-and-a-half lead over St. Louis in the division standings. Does Milwaukee have what it takes to actually win this race, or will they fade as the season wears on?
RE: The Brewers are going to need to get healthy and stay healthy to maintain this pace, but there is enough talent on this ball club to definitely stay in this race. Look for Milwaukee to try add a couple of stronger arms to its bullpen to help shore up its only real liability.
Doc's Sports : This year's Belmont Stakes is still over a week and a half away, but with anticipation over California Chrome's attempt to become the first Triple Crown winner in thoroughbred horse racing since 1978, do you have any early thoughts on this race?
RE: I really like the low-key approach that California Chrome's handlers and trainer are taking towards this potentially historic event. He has already turned in a solid workout, and they have done a great job at keeping all the hype to a minimum with a business-as-usual approach. This will only work to enhance his position as the favorite to win. The fact that Intense Holiday will not run in the Belmont is another plus to his chances.
Click here to visit Raphael Esparza's Insider's Page at Doc's Sports for more information on his amazingly-profitable sports handicapping picks. Also, get $60 worth of Esparza's member's picks absolutely free - no obligation, no sales people - you don't even have to enter credit card information. You can use this $60 credit for any sport Esparza handicaps. Click here for $60 worth of free picks from Raphael Esparza . Also be sure to follow him on Twitter @VSIDocsports.