Weekly Q&A with Doc's Sports Expert Handicapper Raphael Esparza
by Doc's Sports - 5/20/2014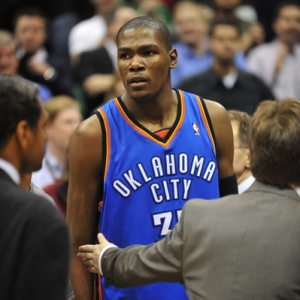 Doc's Sports has been an industry leader for close to 43 years when it comes to sports selection packages, and we have been able to continue that tradition of providing a steady stream of winners right through this year's NBA and NHL playoffs as well as for the start of a new season of MLB. We pride ourselves in proper money management with the use of Doc's Unit Betting System as well as our network of some of the top expert handicappers in the sports selection business today.
One expert handicapper that continues to stay at the top of his game is Raphael Esparza. While he has been with Doc's for close to eight years, he honed his handicapping skills during a long and illustrious career working behind the counter for some of the biggest sportsbooks in Las Vegas. Raphael was best known as The Vegas Informer during his rise to the top of his profession as the former Director of the Race and Sports Book for MGM Grand's Aria.
Raphael retired from the sportsbook industry in August of last year, and he now spends a great deal of his time uncovering up-to-the-minute information from some of the biggest and most influential insiders in Las Vegas. These professionals know the sports betting industry inside and out, and Raphael continues to incorporate this "inside edge" into all the picks he releases. His selection service gives today's sophisticated player the ability to wager on a wide array of sporting events, including the WNBA, horse racing, boxing, professional tennis and soccer leagues all around the globe.
Doc's Sports has been sitting down with Raphael on a weekly basis as part of an ongoing Q&A that gives our readers exclusive access to this "inside edge". The main goal of these weekly conversations is to delve into some of the hottest trending topics in the sports betting industry today. What better source can there be than someone with inside access to the undisputed sports gambling capital of the world? The following is this week's conversation.
Doc's Sports : The much-maligned Indiana Pacers stunned Miami by 11 points in Game 1 of this year's NBA Eastern Conference Finals. Was this win just a fluke, or can the Pacers go on to end the Heat's run of three straight conference titles by actually winning this best-of-seven showdown?
RE: I have fallen into this trap before where I start thinking that Indiana is back to being the same team that played so well at times during the regular season. If the Pacers can keep Game 2 close even if they do not win then I think we have the makings of another seven-game showdown. If they get completely blown out, then I see Miami winning this series in five or at the most six games.
Doc's Sports: San Antonio made a statement with a dominating victory over Oklahoma City in Game 1 of the Western Conference Finals this past Monday night. The Thunder appeared to really miss the presence of Serge Ibaka in the lineup. Will this prove to be the difference, or can Kevin Durant and Russell Westbrook still carry this team to the NBA Finals?
RE : The Thunder did get dominated down low in Game 1, but that does not mean they cannot make a few adjustments in light of the loss of Ibaka. That being said, Oklahoma City's best shot to beat the Spurs will hinge on Durant and Westbrook's ability to turn this series into one shootout after another. The outcome of Game 2 will go a long way towards defining which direction this series heads as well.
Doc's Sports: The Montreal Canadiens have lost the first two games of their Stanley Cup Eastern Conference Finals matchup against the New York Rangers as well as their goalie Carey Price for the rest of this best-of-seven series. Are the Rangers headed for the Stanley Cup Finals, or can the Canadiens still overcome both of these setbacks to make this a series?
RE: I cannot see this series going longer than five games. The Rangers are playing excellent hockey in every phase of the game, and the loss of Price just created an even wider void between these two teams.
Doc's Sports : The defending NHL Champion Chicago Blackhawks have done an excellent job at defending home ice in the postseason, but they have struggled a bit on the road in their first two series. How to you see the matchup against the resilient Los Angeles Kings playing out?
RE: Right now I think goalie Corey Crawford remains the key to the Blackhawks winning this series. Much of the attention has gone to Chicago's high-powered offense, but Crawford has had quite a bit to do with the team's success in the postseason. The Kings will always have a shot as long as Jonathan Quick plays well in goal, but I think this is Chicago's series to lose.
Doc's Sports : California Chrome is one win away from becoming the first Triple Crown winner since 1978, but he faces his toughest test yet in this year's 1 ½-mile Belmont Stakes on June 7. Are there any legitimate contenders out there that we have not already seen run in the Kentucky Derby and/or the Preakness Stakes?
RE: The big question in the Belmont Stakes is not so much which horses are running against California Chrome, but how well does he run on such short rest from his two previous wins? Once the actual field begins to take shape, I will have a better idea of who to watch, but traditionally this race opens the door for a couple of long shots to steal the spotlight with a stunning upset.
Click here to visit Raphael Esparza's Insider's Page at Doc's Sports for more information on his amazingly-profitable sports handicapping picks. Also, get $60 worth of Esparza's member's picks absolutely free - no obligation, no sales people - you don't even have to enter credit card information. You can use this $60 credit for any sport Esparza handicaps. Click here for $60 worth of free picks from Raphael Esparza . Also be sure to follow him on Twitter @VSIDocsports.