Weekly Q&A with Doc's Sports Expert Handicapper Raphael Esparza
by Doc's Sports - 2/18/2014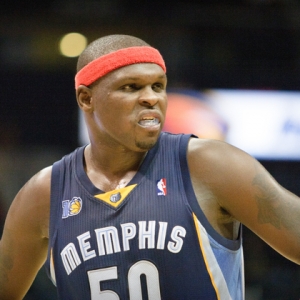 As we enter our 43rd year in the sports selection industry, Doc's Sports continues to work hard to stay at the top of our game by consistently delivering winning picks to our loyal customers for all the major sports. We have already jumped out to a fast start with a solid track record for college basketball and are currently gearing up for a big month in March. A good deal of the credit for this incredible run in a very competitive industry has to go to our ongoing relationship with some of the top handicappers in their field.
Over the past seven years one of our shining stars in this area has been Raphael Esparza. Previously known as the Vegas Sports Informer during a long and illustrious career working behind the counter of some of the biggest sportsbooks in Las Vegas, he once held the highly prestigious position of Director of the Race and Sports Book for MGM Grand's Aria.
Raphael retired from the sportsbook industry this past summer, but he remains hard at work sourcing valuable inside information from a vast network of key contacts that he has developed over these many years. This has led to an 'inside edge' that he incorporates into all of his handicapping efforts. Raphael's past track record speaks for itself, and he remains one of the few handicappers that offers selections for a wide array of sports that includes the WNBA, boxing, professional tennis and soccer leagues all around the globe.
Doc's Sports decided to setup a weekly Q&A with Raphael to tap into this "inside edge". Our goal is to provide our readers with some valuable insight into the hottest trending topics in the sports betting industry today. Living and working in the undisputed sports gambling capital of the world has no doubt played a huge role in helping Raphael become one of the top performers in his field. The following is this week's discussion.
Doc's Sports: The NBA comes off its all-star break geared up for the stretch run to the postseason. Now that we know which teams are still contenders, is this a good time of the year to start going against the teams that are obviously riding out the string?
RE: Sometimes this is a good betting strategy, but you still have to be careful with how many points you have to lay on the favorite. The oddsmakers tend to inflate the odds on huge mismatches this time of year, which tends to sap a good deal of value out of the sportsbook's betting line.
Doc's Sports: Staying with the NBA, do you see any major deals in the works with Thursday's trade deadline looming right around the corner?
RE: I think the next few days will be relatively quiet with a few smaller deals here and there. The biggest player that might shift teams could be Memphis forward Zach Randolph, but do not look for any blockbuster trades before Thursday's deadline.
Doc's Sports: The college basketball season continues to work its way towards the end of the regular season. There is a good chance that Wichita State remains undefeated on the year given its remaining schedule, but do you think that Syracuse can win out in its final six games to finish the regular season undefeated as well?
RE: The Shockers are in excellent shape to run the table, which should translate to a No. 1 seed for the NCAA Tournament. Syracuse, on the other hand, has three tough road games, including Duke and Virginia, so I can easily see it getting tagged with at least one loss. If the Orange can hold the damage to one then they still should be a lock for the overall No. 1 seed in the NCAA's.
Doc's Sports: MLB Spring Training is underway, and as all 30 teams get set to return to action in a little over a month, can you give us one team from both the American League and the National League that would be your preseason favorite to go all the way to this year's World Series?
RE: Starting in the American League, one thing I feel pretty confident about is a team from the East winning the Pennant. If I had to pick which one I would go with Baltimore after adding Ubaldo Jimenez to the starting rotation. I am going with the Los Angeles Dodgers as my team from the NL. They have the pitching to get the job done, and they remain the most talented all-around ball club in that league.
Doc's Sports: You had mentioned last week that you enjoy handicapping the sport of curling when it comes to the Winter Olympics. Sweden, China and Canada are currently at the top of the standings, but which country will ultimately take home the Gold Medal?
RE: After watching all three of these teams play, my pick would be Sweden. It has the ability to consistently jump out to an early lead and, more importantly, protect that lead to win games.
Click here to visit Raphael Esparza's Insider's Page at Doc's Sports for more information on his amazingly-profitable sports handicapping picks. Also, get $60 worth of Esparza's member's picks absolutely free – no obligation, no sales people – you don't even have to enter credit card information. You can use this $60 credit for any sport Esparza handicaps. Click here for $60 worth of free picks from Raphael Esparza. Also be sure to follow him on Twitter @VSIDocsports.