Weekly Q&A with Doc's Sports Expert Handicapper Raphael Esparza
by Doc's Sports - 2/5/2014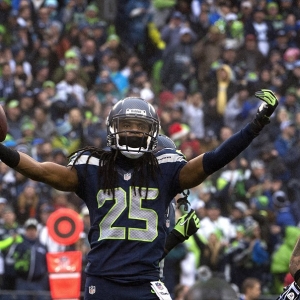 Doc's Sports has spent the last four decades working its way to the top of the sports selection industry, and as we enter our 43rd year in business we have already jumped out to a fast start with winning selections for the NBA, NHL and college basketball. The main reason we have been able to stay at the top of our game so long is an ongoing relationship with some of the top handicappers in their field.
Raphael Esparza has been at the top of his game over the past eight years working hand-in-hand with Doc's. He was previously known as the Vegas Sports Informer during a long and illustrious career working behind the counter of some of the biggest sportsbooks in Las Vegas, including the position of Director of the Race and Sports Book for MGM Grand's Aria.
Raphael retired from the sportsbook industry this past summer, but he has remained extremely busy sourcing daily information from a vast network of key contacts that he developed over these many years. He has been able to maintain a highly productive 'inside edge' that is a vital part of all his handicapping efforts. Raphael is also one of the few handicappers that offers selections for an extensive array of sporting events. Chances are that if you want to bet on it, he can provide the right pick!
Doc's Sports has set up a weekly Q&A with Raphael in order to tap into this 'inside edge'. The questions are specifically designed to uncover valuable insight into the hottest trending topics in the sports betting industry today. He continues to prove that living and working in the undisputed sports gambling capital of the world can be worth its weight in gold when it comes to betting on the games. The following is this week's discussion.
Doc's Sports: Super Bowl XLVIII did not really go according to plan in what many betting experts predicted to be a tight, hard-fought battle between the NFL's top two teams. How did the Las Vegas books fare with Seattle's lopsided 43-8 victory over Denver?
RE: The numbers in Nevada were pretty staggering. The total handle for the game was $119 million, and the books pocketed $19.7 million. Most of the sharps' money was on the Denver moneyline, which really helped the cause. The total take would have been even higher if the game did not start with a fluke safety, which cost the books money in prop bets.
Doc's Sports: The Seahawks have already been opened as odds-on favorites to win Super Bowl XLIX, but it has been 10 years since New England last pulled off this feat. Does Seattle have what it takes to repeat?
RE: Normally I would say yes, given that the majority of the key players will be back next season, but the NFC West has quickly turned into one of the most competitive divisions in the NFL. We all know how good San Francisco is, and both Arizona and St. Louis should continue to get better next year.
Doc's Sports: The NHL will take a two-week break from the regular season schedule with the start of the 2014 Winter Olympics this upcoming weekend. What kind of impact will this have on betting NHL games once play resumes later this month?
RE: Hockey is unlike other sports were an extended break could cause some rust to quickly build up. Many of the NHL's top stars remain in action by playing for their home countries, so they remain sharp throughout the break.
One betting opportunity that could exist once the NHL starts back up is the "over" on the total line in matchups between teams where both starting goalies were off for those two weeks, but this edge is often short lived once they get a few games under their belts.
Doc's Sports: Speaking of the Winter Olympics, do you ever handicap any of these sporting events?
RE: The two main sports I concentrate on are hockey and curling when it comes to the Winter Olympics. Curling actually offers a number of excellent opportunities with matches in the group stage and then the medal round. I normally try and play the favorites such as Canada and Sweden as long as I can get a favorable moneyline.
Click here to visit Raphael Esparza's Insider's Page at Doc's Sports for more information on his amazingly-profitable sports handicapping picks. Also, get $60 worth of Esparza's member's picks absolutely free – no obligation, no sales people – you don't even have to enter credit card information. You can use this $60 credit for any sport Esparza handicaps. Click here for $60 worth of free picks from Raphael Esparza. Also be sure to follow him on Twitter @VSIDocsports.