Weekly Q&A with Doc's Sports Expert Handicapper Raphael Esparza
by Doc's Sports - 4/29/2014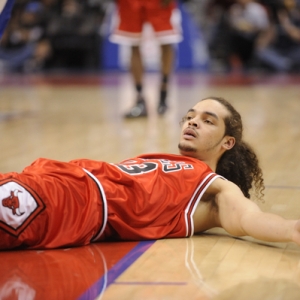 For well over four decades Doc's Sports has been a leader and innovator in the sports selection industry. We have not only been able to provide a loyal and large customer base with consistent winners for all the major sports, but our Unit Betting System has remained an extremely valuable tool when it comes to proper money management when wagering on sports. After posting another profitable return in our college basketball selection season, we are off to a strong start with our picks for both the NBA and NHL playoffs. Doc's attributes much the success we have enjoyed in what remains a very competitive environment to a strong commitment to surrounding ourselves with some of the best handicappers in the business.
One expert handicapper that continues to remain and the top of his game is Raphael Esparza. He has been with Doc's Sports for close to eight years, but his experience in this industry goes way back during a long and illustrious career working behind the counter for some of the biggest sportsbooks in Las Vegas. Raphael went on to become known as The Vegas Informer during a climb to the top of his profession as the former Director of the Race and Sports Book for MGM Grand's Aria.
He decided to retire from the sportsbook industry late last summer to spend all of his time networking with some of the biggest insiders in Las Vegas. These professionals know the sports betting industry inside and out, and Raphael continues to utilize this information as part of a unique "inside edge" that is incorporated into all of his handicapping efforts. Unlike many of the handicappers out there, he is also has the ability to offer selections for a wide array of sporting events, including the WNBA, horse racing, boxing, professional tennis and soccer leagues all around the globe.
Doc's Sports has been engaging Raphael in a weekly Q&A for some time now in order to provide our readers access to this "inside edge" by covering some of the hottest trending topics in the sports betting industry today. What better source is there than someone deeply connected in the undisputed sports gambling capital of the world? The following is this week's discussion.
Doc's Sports : The underdogs continue to be a major thorn in the sides of the favorites in the opening round of the NBA playoffs. Now that push has come to shove in the latter stages of these best-of-seven series, which top seeds are going home early and which ones will survive this scare to advance to the next round?
RE: I have Chicago, Indiana and Houston going down in flames as a top four seed with San Antonio and Oklahoma City pulling out their series on the strength of home-court advantage in a Game 7 situation. Given the bad situation in Los Angeles right now, I would completely stay away from the Clippers' series against Golden State.
Doc's Sports: The first round of games in this season's NHL Stanley Cup playoffs are coming to a close, but there is still some work to be done in a few of the series. Turning to Game 7 in the series between San Jose and Los Angeles, can the Kings complete their miraculous comeback from a 3-0 hole with a win on the road this Wednesday night?
RE : Home ice in a Game 7 situation in the NHL is not nearly as crucial as it is in the NBA, so I would tend to go with the team with the most momentum coming in into this matchup, which right now is clearly the Kings.
Doc's Sports: We all know what a big boxing fan you are, but how excited can you be over this Saturday night's Floyd Mayweather Jr. vs. Marcos Maidana fight at the MGM Grand given that Mayweather is listed as a prohibitive favorite with just about every sportsbook in town?
RE: With Mayweather being such a huge favorite (as high as -1400 with some books), I have focused my attention on the undercard for Saturday night, especially the Luis Collazo vs. Amir Khan fight. Assuming that both Mayweather and Khan win their bouts, a matchup between these two welterweights could be the next big fight coming up on the boxing horizon.
Doc's Sports : This Saturday is also horse racing's biggest day of the year with the running of the 140th Kentucky Derby at Churchill Downs. California Chrome has been listed as the early favorite, but what kind of post position does he need in this Wednesday's official draw to actually win this race?
RE: California Chrome and second-favorite Wicked Strong would best benefit from a middle-gate post position anywhere from three to seven on one end or 11 to 14 on the other. Neither horse's strength is cutting in from an angle. A mild longshot that would benefit from an outside post such as 19 or 20 would be Intense Holiday, as this starting position would play to his strengths.
Doc's Sports : Another big part of wagering on the Kentucky Derby is all the prop bets that are released in conjunction with Saturday's race. Can you give us one prop bet that has caught your eye heading into this year's "Run for the Roses"?
RE: One of my favorite prop bets for the Kentucky Derby is whether the winning horse's saddlecloth number is odd or even. Once the post positions are set you can then group the horses accordingly to get a good picture of where the value lies in the actual betting odds for this prop.
Click here to visit Raphael Esparza's Insider's Page at Doc's Sports for more information on his amazingly-profitable sports handicapping picks. Also, get $60 worth of Esparza's member's picks absolutely free - no obligation, no sales people - you don't even have to enter credit card information. You can use this $60 credit for any sport Esparza handicaps. Click here for $60 worth of free picks from Raphael Esparza. Also be sure to follow him on Twitter @VSIDocsports.