2014 World Cup Handicapping: Overrated Teams
by Trevor Whenham - 5/16/2014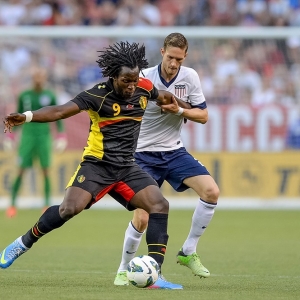 When it comes to World Cup futures there are some favorites that it is hard to argue with. Brazil clearly deserves top billing, and Argentina is very legitimately the second choice. Amongst the top 10 choices to win the tournament, though, there are four teams that stand out because they offer very little value. Here are four of the most overrated World Cup favorites:
Spain (+650): It is dangerous to bet against Spain in major international tournaments these days. After all, they are the defending World Cup champs, they have won the last two European Championships, and they were the runner-ups at the Confederations Cup last year. I can't help but feel, though, that this team just isn't as sharp as it has been. Their core players are not getting any younger, and the next generation may not be at quite the same high level. I'm not suggesting that they aren't contenders, but given the challenges of staying at the top of the game for this long and a tough qualifying group it seems like the reputation and name of this team has forced these odds lower than they really should be to accurately reflect what risk is involved in betting on this squad. To put it another way, if a team had an identical make-up and World Cup schedule but a different name and history of success then the odds would be dramatically higher than they are here.
Belgium (+1300): There is a whole lot of hype surrounding the Belgians this time around. Optimism is very high as this is a squad that has grown up together and has turned into a top 5 team in the world rankings. While there is a lot of talent and some real balance, there are also some real issues. Most significantly, they are very young. The majority of their players are 26 or younger. Youth isn't an issue as long as it is balanced by experience, but that isn't the case here. The team hasn't played in the World Cup since 2002 and the European Championships since two years earlier. They have no idea what it takes to succeed in a tournament like this, and the pressure and challenges are going to come as a shock to them. Coach Marc Wilmots is Belgium's all-time leading World Cup scorer, so he can help provide some guidance, but that isn't nearly as valuable as actual playing experience. On top of that, if they win their group as expected they face a tough first playoff game against the second-place team in Group G, the group of death. Then they have the Argentineans likely awaiting them in the quarterfinals. Those are very tough tests for this squad.
Colombia (+2000): There are few teams in the tournament that are more reliant on the excellence of one player than Colombia relies on their outstanding striker Radamel Falcao. He's a very dangerous scorer who is the driving force of this team. The problem, though, is that Falcao tore his ACL on Jan. 23. He insists that he will be back and ready to go, but I find it hard to share his optimism. Even if he is able to play, we have seen enough ACL injuries in other sports to know that it could take a while for him to find his form and get comfortable again. If Falcao was at full strength, I would still have real concerns about betting on this team - their first elimination game is going to be very tough, and if they were to win their group and their first playoff game then they would be rewarded by playing Brazil in the quarterfinals. Without Falcao, though, there is just no reason to get excited about this squad at this price - or any price, really.
England (+2500): Really, all I need to say here is that this is England. They have mastered the art of disappointing in major tournaments. They are a very public squad, so this is far from the first time that their odds have been bet down far below where they reasonably should be. The team faces a real challenge just getting out of their group - Italy and Uruguay are both very good, and Costa Rica is no pushover. If they can manage that feat then they are likely to run into either Brazil or Spain in the quarterfinals. There has been plenty of controversy surrounding the makeup of the roster, and because it is England there is almost certainly going to be some drama amongst the players during the tournament as well. It is far from a good idea to bet that this team is going to win this tournament - or even come close.

Want free sports betting picks? Doc's Sports has you covered - get $60 worth of picks free from any of Doc's Sports expert handicappers. Click here for free picks (new clients only).
Read more articles by Trevor Whenham