2014 World Cup Handicapping: Surprises and Disappointments
by Trevor Whenham - 6/19/2014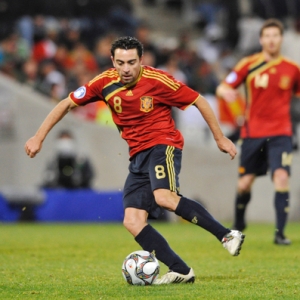 We are, as I write this, 20 games into the World Cup. We certainly can't complain that it hasn't been entertaining. There have been great games, amazing performances, and more than a couple of truly shocking results. There has also been some money to be made for bettors - and that is never a bad thing. As we sit almost a third of the way through games it's a good time to look at the biggest betting surprises and disappointments so far and what they could mean going forward:
Spain: I wrote several times coming into the tournament that I felt like these Spaniards were not nearly as sharp as the great teams that had immediately preceded them in the last three major international tournaments. I can't pretend to have had any idea, though, that they were going to be even close to as bad as they have been. They have looked like a confused, frustrated, and largely disinterested team. A wildly-talented team couldn't get their act together, and now they are going home with their tails between their legs - the first team officially eliminated from the tournament.
Anyone who says they saw that happening is lying - they were the fourth favorite heading into the tournament behind only the two South American powers and Germany. Against Chile they ran into some bad luck - namely a goaltender who just signed a fat new deal with a Spanish club team and wanted to prove he was worth every cent. He made life very difficult for the Spaniards - especially later on - but that was only an excuse for a team that was going to struggle to win the game regardless. The fact is that Chile was more determined, more passionate, and much more active.
That first game against the Dutch is just a complete mystery. They opened the scoring, and then it's as if they decided that one goal was going to be enough to win, so they just packed it in. They faced a little adversity, and they crumbled in the face of it. It was a heartless, pathetic effort. You might expect that from a really bad team, but you certainly couldn't have expected it from a team that had won three huge tournaments in a row and obviously knew how to deal with adversity.
This team will stand forever as a lesson for bettors about just how tough it is to judge teams and bet on soccer. There was just no real way for anyone - at least anyone who doesn't live and breathe only Spanish soccer - to see this national nightmare coming.
Brazil: Brazil was not supposed to have four points right now. There was virtually no one on the planet who didn't expect them to cruise through group play without barely breaking a sweat. They were in no real danger against Croatia, but they certainly didn't make that 3-1 win look as easy as it could have. I expected them to shake off those kinks and come back strong against a Mexican team that was certainly vulnerable. Instead, they played to an almost inconceivable draw. It wasn't that they didn't have chances or that they didn't play well at times. In fact, they did play well enough to win the game if the soccer gods were feeling a bit more generous.
What really stood out in both efforts, though, was how tentative they looked as a team. It was as if they were second guessing themselves, and the players weren't yet confident in their roles. They don't feel like a team that is meshing together and achieving their full potential.
When you combine the lack of meaningful games over the last few years because they didn't have to qualify, the sense of immortality that many had about this team heading into the tournament and the impact that that could have on the egos of the team, and the impossible expectations that they face playing at home as heavy favorites, and it probably isn't that surprising that they have been flat - even if we didn't see it coming.
How they respond next against a hopeless Cameroon squad, though, will be very telling. They need to win comfortably to ensure that they have the goal differential needed to win the group, and if Croatia can beat Cameroon by four goals than Brazil should be capable of winning by about 13. If they don't come out and play at a whole new level in that game then it would certainly be right to be cautious as they head into the next round. If they ruthlessly destroy the African squad, though, then the giant could be awoken.
Goaltending: Early in this tournament the storyline seemed to be offensive performance, Goals were coming in bulk. Lately, though, we have seen two teams flat out steal points - Mexico and Chile - because of truly amazing goalkeeping performances. They flat out changed the outcome of the game,
They aren't alone, either. Belgium was flat in the first half against Algeria, but they also faced a few very impressive saves that stymied and frustrated them. Costa Rica's stunning win against Uruguay was fueled in part by an other-wordly game in the nets. France had a great game from their keeper which made a nearly certain win very comfortable. Iran probably wouldn't have come out of the first half against Nigeria scoreless most days.
As bettors it is so easy to focus on the attack of teams and their big-name defenders and not give the keepers their due in our handicapping. After all, the process of stopping a tiny ball in a massive net seems almost impossible, so we don't worry about it. The last week, though, has been a very good reminder that goalkeepers can and often do influence the outcome of games significantly. You can't always see those coming - the Mexican showing, for example, came virtually from nowhere. Spending some time considering the form of the keepers, though, is time well spent.
Read more articles by Trevor Whenham