2014 World Cup: National Team Storylines to Follow
by Strike Point Sports - 5/13/2014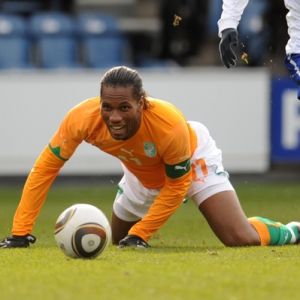 We are closing in on a month until the 2014 World Cup in Brazil. Here we take a look at the top storyline for each country playing this summer.
Algeria
The Desert Foxes have never advanced past the group stage. This is the North African country's fourth appearance at the World Cup Finals, and surely before thinking they have a chance to play in the elimination round Algeria needs to first end its five-match WC drought without a goal.
Australia
Even despite being relocated into Asia's more difficult qualifying group this time around compared to their previous Oceania group, Australia make their third successive World Cup appearance. The Socceroos, however, find themselves as outsiders against the likes of reigning champs Spain, world power Holland and an explosive South American side in Chile.
Argentina
No doubt Brazil's fierce continental rival will be looking to steal their neighbor's thunder as well as the World Cup trophy from right up under Brazil's noses. Argentina has as much talent as any team competing this summer. The group stage will be a breeze, but let's see how Lionel Messi and company react to a one-and-done scenario come the knockout stages.
Belgium
Tipped as one of the dark horses for some time now, everyone is now expecting this tiny European football nation to make noise in Brazil. They have the talent to fight into the elimination rounds, but a lack of experience on the big stage come winner-take-all matches might be a deciding factor.
Bosnia-Herzegovina
2014 marks the first time this relatively new football nation will compete at the World Cup. Previous appearances were as part of former Yugoslavia, so a new chapter will be written for a highly-ambitious squad.
Brazil
The host are expected to win on home soil, and with that comes heavy pressure from fans and pundits alike. Anything less than a sixth World Cup trophy will be a disappointment.
Cameroon
This West African nation has qualified more times for the World Cup (seven) than any other African country. However, four straight group stage exits will likely be made five in a row as Cameroon is seen as Group A's outsider.
Chile
Attacking football is Chile's motto. If they don't sneak past one of Spain or Holland in the group, it won't be for lack of entertainment. Make a point to watch several of their matches during the group stages.
Colombia
Can Colombia find success in Brazil without their talisman Radamel Falcao? Minus their second all-time leading scorer, it's a tall order to make up their top striker's production.
Costa Rica
Being competitive in CONCACAF is a whole different ball game from the big stage at the World Cup Finals. Uruguay, England and Italy are waiting.
Croatia
Likely playing for Group A's runners-up spot, Croatia should make it interesting along with Mexico to see who advances along with Brazil in their foursome.
Ecuador
France is the big favorite in Group E. Ecuador has to feel confident, though, it can fend off the likes of Switzerland and Honduras for a chance at the Round of 16.
England
Ah, England. The Chicago Cubs of world football. Yes, loveable losers indeed. Even despite a tough group with the likes of Italy and Uruguay, there is no reason the English should not advance to the knockout round.
Germany
The Germans have been bridesmaids in recent tournaments. Again they are one of the favorites, but can they finally get over the hump and deliver in the final stages of a major international tournament?
Ghana
Ghana is a player. Consider them Butler at the World Cup. They'll show up and compete against anyone, and just the same are a team not many want to face in a big match.
Greece
The Greeks may have stunned Europe when they won Euro 2004, but they haven't enjoyed similar success at the World Cup level. More of the same this summer can be expected.
Honduras
Here is another Central American team from CONCACAF that will have to raise its level of play to adjust to the high level of competition.
Iran
Iran has one victory from nine World Cup matches in its history from three appearances. They'll find it hard to earn a second against the likes of Argentina, Bosnia and Nigeria.
Italy
The Italians have the pedigree. They have the experience as well as a proven track record. It might be more difficult to win the group than to win the entire tournament, if you can believe that. Matches in the group stage against England and Italy will be worth your attention.
Ivory Coast
The Elephants are a confident bunch. They've had better teams at past Finals, however. Then again, this summer's draw is arguably their most favorable for potential advancement.
Japan
Previously mentioned Ivory Coast will likely be Japan's biggest threat to a spot in the elimination round.
Mexico
What a crazy qualifying roller coaster Mexico went on, but they are at the Finals nonetheless. Despite being matched in the same group with host Brazil, Mexico have to feel good about their draw as a whole.
Netherlands
Classy. The Dutch and their 'Total Football' are always a threat at the World Cup. Spain are as vulnerable as they have been in the last decade, so let's see how Holland responds in the opener against the world champions.
Nigeria
This is another African nation with the ability to produce a result or two. However Nigeria lacks the consistent production needed to make a run to the knockout stages.
Portugal
Cristiano Ronaldo is the world's best player coming into the World Cup. Can he conjure up enough individual brilliance to see his Portugal side past the likes of Germany, Ghana and the United States in their 'Group of Death'?
Russia
Russia are a football team that play their style whether you like it or not. It's fast and unrelenting. Will that work in Brazil is the question? They flamed out at Euro 2012 after a hot start with that same pace, so this time they will be looking to avoid another agonizingly quick exit.
South Korea
Not sure how I feel about this team. They are good enough to advance to the knockout round, but they lack star power needed to produce when a match is on the line.
Spain
Three straight major titles yet the Spanish are fourth favorites at this World Cup. That says it all when talking about predicting a potential fourth.
Switzerland
Quite ho-hum yet the Swiss find ways to compete and get results. They'll view their group as winnable even with France as favorites.
United States
There was plenty of passive whining with regards to the USA's group play opponents and match locations. How about just shut up and prove it? Can the Stars and Stripes take another step in the right direction?
Uruguay
Similar to Argentina, Uruguay will be looking to play the role of sleeper and sneak up on everyone while all the hype and attention goes towards Brazil. Luis Suarez was brilliant for Liverpool during the English Premier League season, and he'll need to stay on his A-game for his country to make a deep run this summer.
Strike Point Sports has established themselves as one of the top soccer handicappers with their success on the big tournament stage. From the 2006 World Cup, Euro 2008, 2010 World Cup and Euro 2012, SPS earned $100 clients over $8,200 in profit from these four major events. This summer's World Cup is going to be another moneymaking opportunity, and they are looking forward to their soccer selections and another winning tournament.
Visit Doc's Sports for coverage of the 2014 World Cup and more articles leading up to this summer's major soccer tournament.