2014 World Cup Opening Lines: Initial Reactions
by Strike Point Sports - 5/5/2014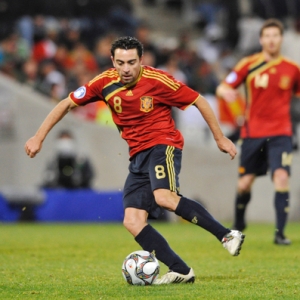 2014 World Cup odds for the first round of group play have been out for months since the final draw was made last December, and with that we've known the eight groups of four for this summer's tournament. However there really wasn't much value at looking ahead to the opening-match odds before now simply because with so much of the European domestic league season needed be played, injuries and recent quality of play factors in so much in deciding the rosters for the World Cup.
Being just five weeks out from the tournament, perhaps now we're more equipped to take a look at some of the key opening matches and their respective prices to begin the first week of the 2014 World Cup.
Host Brazil start a month of football with a date against Croatia. They, just like several of the more established world powers (Spain, Germany, Argentina, etc.), will find themselves as heavy favorites the majority of the group stages. Value is not always on the favorite when laying a price such as -300 or -400. But it's certainly worthy to note the expectations and thus the reflecting price on the host country right off the bat.
Brazil -300 vs. Croatia (Thursday, June 12)
This is the tournament's opener, and similar to when Germany hosted the 2006 World Cup and opened up as -400 favorites against Costa Rica, sometimes lines can simply be unplayable. Eight years ago Germany did prove their worth with an easy 4-2 win. Similarly, Brazil are expected to produce a similar result. But the group stage should be met with patience. Consider totals. Or even wait and watch to see how these teams perform in their first match before grabbing even more value in teams' respective second matches.
Spain (+105) vs. Netherlands (+320) (Friday, June 13)
The second day of the tournament provides an amazing match, at least on paper. Reigning champions Spain face Holland in what should easily be one of the best matchups throughout group play with these two talented teams. Spain are justly favored, having won three straight major international tournaments coming in, while the Dutch haven't lived up to expectations in recent years. A lot of times in soccer betting, because of the draw being a factor, you will find two teams with plus money odds. Therefore, the value is there on both teams, but it's also difficult to predict a winner when so much talent clashes like in this particular fixture.
England (+220) vs. Italy (+154) (Saturday, June 14)
Here is another great example of two high-profile teams facing off early in the tournament. These two had a cagey affair at Euro 2012 when they played to a 0-0 draw that finished with the Italians eliminating the English via penalties in the quarterfinals. I wouldn't be surprised to see these two play another cagey, methodical match that could lack goals as both will be cautious to avoid defeat to begin the tournament.
Germany (-110) vs. Portugal (+400) (Monday, June 16)
Get ready for yet another enticing meeting of European powers in the group stage. This time it is with two teams that know each other quite well, having faced off in previous major tournaments. Most recently Germany and Portugal played as group play opponents at Euro 2012, with the Germans getting the better of Cristiano Ronaldo and company. These two also played in the Third Place Match at the 2006 World Cup, and Germany again was the better team that day, winning 3-1.
Ghana (+162) vs. USA (+200) (Monday, June 16)
And of course we should mention the United States, who like the above match know their opponent well. This is the other duo from the 'Group of Death' that are in the same quartet along with Germany and Portugal. Ghana has eliminated the USA twice now in recent tournaments. Ghana knocked out the Americans in the elimination round of the 2010 World Cup in South Africa. These two also played in Germany at the 2006 World Cup in the last group play match for the chance to advance to the next round, and Ghana booked the USA an early flight home via the result of that meeting as well.
Strike Point Sports has established themselves as one of the top soccer handicappers with their success on the big tournament stage. From the 2006 World Cup, Euro 2008, 2010 World Cup and Euro 2012, SPS earned $100 clients over $8,200 in profit from these four major events. This summer's World Cup is going to be another moneymaking opportunity, and they are looking forward to their soccer selections and another winning tournament.
Visit Doc's Sports for coverage of the 2014 World Cup and more articles leading up to this summer's major soccer tournament.