2014 World Cup Top Teams by Continent: Odds and Predictions
by Trevor Whenham - 5/9/2014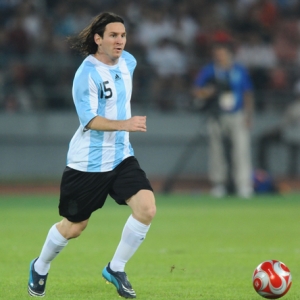 As we get closer and closer to the start of the World Cup, there are more betting opportunities every day to tempt and confound us. Bovada has a particularly interesting set of props now available. You can bet on the top team from each continent in the tournament. Looking at the options can lead to plenty of debate, and even a little value. Here are our predictions for this interesting set of props odds:
Top European Team
Germany is, not surprisingly, the favorite here at 2/1, with Spain second at 3/1. The Germans are consistent at the big tournaments, and they come into this one in top form. They face a fairly tough group, though, with the Americans, Portugal and Ghana to deal with just to advance. If they win the group then they face a manageable path - until they run into Brazil in the semis. They are a deserving favorite, but at this price it makes sense to look for value elsewhere.
Spain has been unbeatable at major tournaments, but you can't help but feel that this team isn't quite as sharp and dangerous as they have been. For them, though, the risk on betting on them is that it is absolutely crucial that they win their group. If they finish second then they will run into Brazil in their first elimination game, and that is a very tough task. That makes it hard to like them at this price.
Similarly, it's tough to embrace the Dutch at 12/1 because they are in the group with Spain, and it seems unlikely that they will beat Spain if both teams play their best. Belgium will be a sexy pick for many at 6/1, but if they win their group as expected they will run into Argentina in their second elimination game, and that is brutal. Finish second in the group and they could face Germany in their first elimination game. Either possibility makes it tough to embrace a team this young and inexperienced.
So, where's the value? I think Italy at 12/1 is attractive as any team from a betting perspective. They can raise their game in big tournaments, their path could be worse, and the price seems right.
Top South American Team
There are obviously two main contenders here - Brazil at 5/6 and Argentina at 8/5. I'm not going to waste your time or mine breaking down those two teams. They are the best two squads in the tournament, they can avoid each other until the finals, and they are going to be highly-motivated. You could easily justify a bet on either one, and it all comes down to your preference. I'm on Argentina personally, but only by the narrowest of margins.
Instead of looking there, though, I want to look for where you could look for a longshot that could potentially be interesting. In my eyes that is Uruguay at 12/1. They are talented and on the rise, and the location of the tournament will help them. Their path is potentially very tough, but what do you expect in this tournament and at this price? They are far behind the top two in the group, but so is everyone else in the tournament. If you like to gamble, they could make things fun.
Top North American Team
With all due respect to Costa Rica and Honduras, this is just a two-team race. Mexico is favored at -120, with the Americans behind at +120. To be honest, I don't really like either team much, and wouldn't be surprised if neither advanced. Mexico is in tough against Brazil and Croatia, and they have been so frustratingly inconsistent the last two years that they are hard to trust.
The Americans face the toughest all-around group, though - Germany is very good, and there is little to separate the U.S. from Portugal and Ghana. Mexico's path to advancing is somewhat more straightforward, so they are easier to trust overall here given the fact that the other two teams are very unlikely to advance, so this is essentially a match race, the price is fair - though it isn't drenched in value.
Top African Team
Ivory Coast is the solid favorite here at +125. They should be favored, but the price does nothing for me. I don't have particularly high hopes for any African squad this time around, so this just isn't that attractive overall.
If I had to pick a team, though, it would be Nigeria at +350. They stand a reasonable chance of advancing in second in their group behind Argentina, and upsetting the winner of Group E in their first elimination game isn't beyond comprehension. Probably not worth a bet, but the best of the bunch.
Top Rest of the World Team
This is one ugly collection of also-rans. Iran has virtually no chance of advancing. They are a big underdog to get a single point. Australia is the fourth team in a three-team race to advance out of Group B. South Korea falls well behind Belgium and Russia in Group H.
That leaves Japan - the solid favorite in this group at -110. The problem, though, is that it is touch-and-go whether they will even advance out of Group C - it would be far from a surprise if they didn't. Nothing to see here - at least from a betting perspective.
Want free sports betting picks? Doc's Sports has you covered - get $60 worth of picks free from any of Doc's Sports expert handicappers. Click here for free picks (new clients only).
Read more articles by Trevor Whenham