Betting with The Prop Machine and Free Monday Pick
by Doc's Sports - 1/26/2015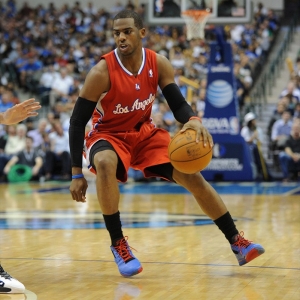 It's Super Bowl week, and that means that along with betting the sides and the total for Sunday's big game, the sportsbooks will be releasing a myriad of betting odds for any number of player props surrounding this matchup. If this is the only time of the year that you actually wager on player props, you are missing out on a golden opportunity to generate year-around profits with the help of The Prop Machine.
The Prop Machine has been churning out winning selection packages for player props during the past six seasons for sports such as college football and the NFL, the NBA and Major League Baseball. The results have been staggering, and this betting system has never suffered a losing record in any of the six years in the player prop game.
Free $60 in Member Sports Picks No Obligation Click Here
Looking back at the 2013-14 football season, The Prop machine made more than $27,000 for $100 bettors following the recommended plays with the use Doc's Sports Unit Betting System. The return for college football alone this past season was plus $20,360 on a record of 196-120, which equates to a winning rate of 62 percent. While a tough run in the NFL cut into this year's overall profit, when you add up the results for the 2014-15 season so far, $100 bettors are still up $1,880.
The Prop Machine continues to tear it up in the NBA after generating an $11,560 return in 2013-14 with a 118-91 record this time around that has resulted in a gain of $3,220. With the start of MLB action right around the corner, it's a great time to get onboard this money train.
Current Results
Anyone who wagers on sports on a regular basis is well aware that even the best handicapping systems in the world will experience hot and cold streaks throughout the year. After an amazing four-week run in which The Prop Machine returned a profit of $6,620 to $100 bettors for all of its released player prop selections, it took a step backwards this past week with a 9-14 record on 23 picks that resulted in a $3,400 loss.
The good thing about betting with The Prop Machine is that these kind of weeks tend to be few and far between, while the hot streaks come around on a much more regular basis. Even with this recent downturn, $100 bettors along for the ride in the New Year are still way ahead of the game with an extra $3,220 in their pocket.
Recent Trends
There is a secret to The Prop Machine's continued success, and it involves a thorough understanding of recent trends and current form in relation to the player prop odds the sportsbooks release for the games. The typical sportsbook is going to weigh their odds heavily on season averages and overall results when it comes to releasing player prop bets. The Prop Machine's betting system can generate up-to-the-minute information on a player's recent trends and current form to uncover where the true value lies in the numbers.
The end result is the ability to uncover which players are "undervalued" or "overvalued" in relation to set betting odds. The Prop Machine then jumps all over these bad lines to cash in on the majority of its selections.
The Prop Machine Free Pick
The Prop Machine's winning streak on its free weekly picks for Doc's Sports has reached four with last week's 4-Unit player prop selection onthe "over" 13.5 (-150 Sportsbook.ag) on Oklahoma City forward Kevin Durant's total rebounds and assists in last Tuesday's road game against Miami. He ended the night with eight rebounds and eight assists in his team's 94-86 victory.
This means that the $100 bettor following the recommended unit plays with these free picks during this run would be up $1,600.
This Monday night, The Prop Machine will try and keep things rolling with a 4-Unit play of the "over" 11.5 (-115 Sportsbook.ag) on the Los Angeles Clippers guard Chis Paul's total assists in a home game against Denver.
Prop Bets - The Prop Machine is a Player Proposition Betting System for a complete recap of their track record at picking props and making their clients profit.
For a free trial of The Prop Machine, simply email your Doc's username to service@docsports.com. If you do not have an existing account with Doc's Sports, you can set up a free one that comes with a $60 credit here. Also, be sure to follow The Prop Machine on Twitter @propmachine1 for updated free picks and breaking news.