Betting with The Prop Machine and Free Monday Pick
by Doc's Sports - 3/2/2015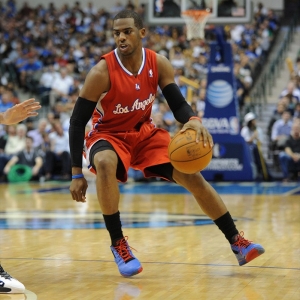 The madness of March is finally upon us in what should be another great month of wagering on the games. While most sports bettors turn their attention towards college hoops this time of the year, you could be missing a golden opportunity to cash in on the NBA with the help of The Prop Machine.
This betting system makes its money wagering on any number of player prop bets that are released by sportsbooks on almost a daily basis in conjunction with the games themselves. The Prop Machine primarily concentrates its efforts on college football, the NFL and Major League Baseball, but right now the NBA is the only game in town.
The Prop Machine cleaned up with its NBA selections during the 2013-14 season with an overall record of 273-202. Those picks generated a lucrative $11,560 return for $100 bettors that followed the recommended unit plays with Doc's Sports Unit Betting System. Heading into March, The Prop Machine has gone 167-127in its 2014/2015 NBA selections for a positive return of $4,320.
Overall, The Prop Machine has produced a profit for its customers in seven of the last 10 weeks with an overall return of plus $3,200. This betting system has been cranking out winning seasons for the past six years, and it is well on its way to making it seven straight with a positive return of $1,980 in the 2014-15 time frame.
Current Results
The Prop Machine cranked out a small gain last week of $200 on a record of 20-15-1, but this could be a great time to climb aboard this money train after it posted a 7-1 mark in this past Sunday's eight NBA player prop picks that added up to an extra $2,280 for $100 bettors that followed the recommended unit plays.
As mentioned above, this was the seventh time in the past 10 weeks that The Prop Machine ended up in the black with its player prop selection packages. The key to making money with this betting system is following these selections over the long haul. This is by no means a "get-rich-quick scheme" although it has produced some incredible returns in the short term. You do not generate seven straight winning seasons by accident, so the prospect for continued gains down the road appear to be pretty bright.
Finding Value in Recent Trends
The basic premise of The Prop Machine's betting system is finding the value in players in terms of their recent trends and current form. Sportsbooks rely heavily on season averages and overall performance when releasing player prop betting odds for the games, and oftentimes you will find players that are either "overvalued" or "undervalued" in direct comparison to their betting odds.
This is where The Prop Machine does most of its damage. This system is designed to quickly point out where the value lies in any number of bad lines that are released on a fairly regular basis. Over time, the wins outpace the losses with the corresponding picks to build the bankroll of anyone playing along.
The Prop Machine Free Pick
The Prop Machine went with a 4-Unit play on the "over" 12.5 rebounds (-150 Sportsbook.ag) on Chicago forward Pau Gasol's total rebounds in last Monday night's game against Milwaukee. The Bulls came out ahead on the scoreboard in an 87-71 win, but Gasol came up short on the prop bet with a total of 10 rebounds in that game.
The Prop Machine's record over the past nine weeks for these free picks now stands at 6-3, which has produced a healthy plus $820 return for $100 bettors that have been following the recommended unit plays.
When it comes to this week's free pick for Doc's, The Prop Machine will try and get back to its winning ways with a 4-Unit play on the "over" 3.5 ( -150 Bovada) on successful free throw shots by the Los Angeles Clippers' Chris Paul in Monday night's game against Minnesota.
In the absence of Blake Griffin, look for Paul to have plenty of opportunities to go to the foul line in tonight's game.
Prop Bets - The Prop Machine is a Player Proposition Betting System for a complete recap of their track record at picking props and making their clients profit.
For a free trial of The Prop Machine, simply email your Doc's username to service@docsports.com. If you do not have an existing account with Doc's Sports, you can set up a free one that comes with a $60 credit here. Also, be sure to follow The Prop Machine on Twitter @propmachine1 for updated free picks and breaking news.