Betting with The Prop Machine and Free Wednesday Pick
by Doc's Sports - 2/4/2015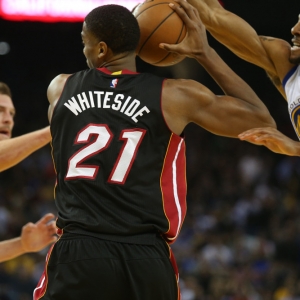 The NFL season came to an end with this past Sunday's Super Bowl, but there is still plenty of action out there for anyone who loves to wager on the games. While there is no such thing as a "lock" when it comes to betting on sports, there are ways to maximize your winning edge by tapping into expert sports handicappers that have proven over the test of time that they know how to pick winners.
For the past seven years The Prop Machine has been churning out winning selection packages for player props for sports such as college football and the NFL, the NBA and Major League Baseball. The results speak for themselves, and this betting system is proud to make the claim that it has never suffered an overall losing record in any of the previous six years it has been releasing picks for player props.
The 2013-14 football season for both college and the pros alone produced a return of more than $27,000 for $100 bettors following the recommended plays with the use Doc's Sports Unit Betting System. While this season in the NFL never got on track with a loss of $21,660 on a record of 135-154, the return for college football almost cancelled that loss out on its own at plus $20,360 on a record of 196-120. This equated to a win rate of 62 percent on those 316 college football player prop selections.
The Prop Machine's return in 2013-14 for NBA player props topped $11,500, and it has added to that total this season so far with a plus $3,680 return on a record of 125-96.
The bottom line return for all of The Prop Machine's selections in this 2014-15 time frame so far is plus $1,200 for the $100 bettor following the recommended unit plays.
Current Results
The NBA remains the main game in town for betting player props until the start of Major League Baseball in a couple of months. While The Prop Machine's overall record last week was an even 8-8 with a $660 loss for $100 bettors, all of the damage was done in the Super Bowl with a 1-3 record that resulted in a loss of $1,140.
When it comes to picks for player props in the NBA, The Prop Machine has been able to produced winners in four of its last five nights, including a $520 return in 10 NBA plays last Tuesday and Wednesday night.
Finding Value in Recent Trends
Gimmicks and luck have nothing to do with successfully picking player props; rather The Prop Machine relies heavily on a proven system that uncovers value in recent trends. The sportsbooks will normally turn to season averages and past performance when it comes to setting betting odds for their daily player props. Many times these numbers do not properly reflect a player's recent trends and current form, which are critical factors to predicting future results.
When this disconnect shows up in the form of a player being "undervalued" or "overvalued" in terms the their betting odds for any given matchup, The Prop Machine is in perfect position to take full advantage of the situation. Given the sheer magnitude of the player props that are released on a daily basis, especially when it comes to sports such as the NBA and MLB, there are always bound to be a few 'bad lines' out there that present a few golden opportunities to cash in.
The Prop Machine Free Pick
The Prop Machine's four-week winning streak with its free weekly picks for Doc's Sports came to an end in a 4-Unit play of the "over" 11.5 (-115 Sportsbook.ag) on Los Angeles Clippers guard Chris Paul's total assists in a home game against Denver last Monday. Paul ended the night with eight assists in the Clippers 102-98 win.
Despite the loss, a $100 bettor following the recommended unit plays with these free picks for the past five weeks would still be up a healthy $1,140.
This Wednesday night in the NBA, The Prop Machine will try and get back on track with these free picks with a 4-Unit play on the "over" 10.5 rebounds (-150 Sportsbook.ag) for Miami center Hassan Whiteside in the Heat's game against Minnesota.
Prop Bets - The Prop Machine is a Player Proposition Betting System for a complete recap of their track record at picking props and making their clients profit.
For a free trial of The Prop Machine, simply email your Doc's username to service@docsports.com. If you do not have an existing account with Doc's Sports, you can set up a free one that comes with a $60 credit here. Also, be sure to follow The Prop Machine on Twitter @propmachine1 for updated free picks and breaking news.