Case of the Mondays: …and the Agony of Defeat
by Ricky Dimon - 3/23/2015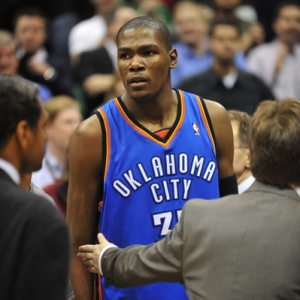 With a few exceptions, for every NCAA Tournament hero there is an accompanying goat. The collapses by Baylor and LSU were so epic and complete that they required an entire team effort. And that's exactly what they got. Speaking of late-season breakdowns, the Thunder and Penguins are still in their respective playoff pictures…but they are certainly making things interesting.

All odds provided by Sportsbook.ag
Baylor . If there is any saving grace for Baylor, it's that the media focused entirely on Georgia State's heroics and all but overlooked the Bears' meltdown. And why not? The last-second dagger by R.J. Hunter, sending his injured head coach who also happens to be his dad sprawling out of his chair, was the stuff of NCAA Tournament legend. But making it doubly tough to stomach for the Bears is that not only did their opponents' win it, but they also definitely lost it. Baylor committed a season-high 21 turnovers and after leading by 12 with less than three minutes remaining, the team missed its last five shots and turned the ball over three times. Xavier, which beat Georgia State, is a +11 underdog against Arizona.

LSU . The Tigers obviously were not favored by as much as Baylor (in fact, they were not even favored at all), but their meltdown was just as thorough. LSU led N.C. State by 14 at halftime and by as many as 16 in the second half. But the team did not score a single point in the final 3:59, scored a miniscule five points in the last 10:25, missed its last 12 field-goal attempts, and went 0-for-6 on its last six trips to the charity stripe. You won't see such futility for the remainder of the NCAA Tournament, in all likelihood. The Wolfpack, who ended the game on an 18-5 run, went on to upset No. 1 seed Villanova and are through to the Sweet 16. That won't help LSU get over its debacle anytime soon. N.C. State is +4000 to win it all; Kentucky is a -110 favorite.

Kevin Durant . Currently "removed from basketball activities," Durant may have played his last game this season. It has been an injury-plagued one for the Thunder, who were without Russell Westbrook for almost all of November and have seen Durant take the court only 27 times-perhaps at less than 100 percent on all 27 of those occasions. When asked if the superstar is done for the 2014-15 campaign, general manager Sam Presti responded, "Essentially, that's the direction we're headed right now." Oklahoma City is clinging to the eighth and final spot in the Western Conference playoffs, 2.5 games clear of Phoenix. OKC is +1800 to reach the NBA Finals.

Pittsburgh Penguins . The good news for Pittsburgh is that it's going to make playoffs (barring an absolutely epic collapse over the next 10 games). Beyond that, there is not much to like for the Penguins and their fans these days. Even after beating the dreadful Coyotes this past weekend, Sidney Crosby and company have still lost four of their last five (all four in regulation) and five of their last seven. Adding insult to injury, or vice versa, is Evgeni Malkin's lower-body issue. Malkin has missed the last four contests and although he is expected to return this week, his progress has been slower than expected, so the center's return is uncertain. The Pens are +750 to win the Eastern Conference.

Zack Wheeler . The New York Mets are becoming all too familiar with Dr. James Andrews and the field in which he excels: Tommy John surgery. Matt Harvey, who compiled a 2.27 ERA and struck out 191 batters in 178.1 innings of work during the 2013 campaign, missed all of last season. Now it's Wheeler who needs the procedure after suffering a complete tear of the ulnar collateral ligament in his right elbow. The 24-year-old will go under the knife sometime this week and is expected to be sidelined until June of next season. He went 11-11 in 2014 with an impressive 3.54 ERA and 187 strikeouts in 185.1 innings. New York's "over/under" win total is 83.5.

Steven Gerrard . Gerrard's day at the office lasted a mere 38 seconds on Sunday. The Liverpool captain was a halftime substitution in an English Premier League showdown against Manchester United, which held a 1-0 lead at the intermission. Gerrard pretty much single-handedly killed any chance of a Liverpool comeback. Seemingly frustrated after a hard tackle by Man U's Ander Herrera, Gerrard appeared to deliberately stomp on Herrera's ankle. The 34-year-old was hit with a red card, and Liverpool, reduced to 10 men, never got any closer in a 1-0 loss. Gerrard will miss the Reds' next three matches, including an FA Cup quarterfinal against Blackburn and an EPL tilt with Arsenal. Liverpool is +200 to win the FA Cup.

Henrik Stenson . Seeking his first win on the PGA Tour since dominating the FedEx Cup in September of 2013, Stenson held a two-shot lead going into the final round of the Arnold Palmer Invitational. But a Sunday 70 was not enough to get the job done as Matt Every stormed from three strokes back with a closing 66. Stenson played his last six holes in 1-over par, while an on-fire Every went through his last 17 in 7-under after opening with a bogey on the first. Every, now a back-to-back champion at Bay Hill, birdied the 72nd from 17 feet away before Stenson's effort to force a playoff from a similar distance fell by the wayside. Stenson is +1500 to win next month's Masters; Rory McIlroy is a +800 favorite.
Read more articles by Ricky Dimon