Sports Betting 101: Tips and Tricks for Wagering on Underdogs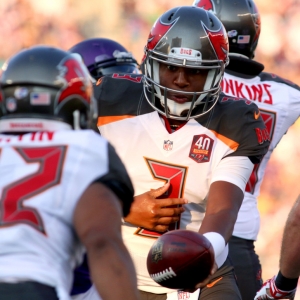 Underdogs win all the time in sports-that is the reason why we watch, play and bet, because anything can happen. The 18-0 New England Patriots lost to the "less-talented" New York Giants; Mike Tyson lost to Buster Douglas; the -2000 favorite Ronda Rousey couldn't last two full rounds with the now-champion Holly Holm; and this past weekend, the defending national champion Ohio State Buckeyes lost to Big Ten rival Michigan State as a 13.5-point favorite. Underdogs win all the time.
For bettors, the issue is being savvy enough to spot potential upsets and actually wager on them. Betting on the underdog, however, can be easier said than done. If you are looking to expand your betting arsenal and add potential underdog plays into the mix, here are a few tips for spotting underdogs with value.
Free $60 in Member Sports Picks No Obligation Click Here
Understand Spreads : sports betting can be a tricky endeavor for even the most expert of players to master because lines are not created in a vacuum. Public perception plays a huge part in the process, and the idea that spreads are created to give each team is 50/50 shot at covering is just wrong. The way people view a team sways lines all the time. High-profile groups like the New England Patriots, Golden State Warriors and New York Yankees open to larger spreads and moneylines all the time because the action will tilt their way no matter who the opponent is.
Understand Public Perception : The first key to spotting a potential underdog play is to understand the way public perception plays a role in the matchup. Two weeks ago New England played the New York Giants as a nine-point favorite, and the line moved to 9.5 at many sites, because all the public noticed was that the Patriots were undefeated and the Giants were struggling to reach .500. New York, however, has a history of playing the Patriots close and seem to have a number of schemes designed to disrupt Tom Brady. New York ended up losing the game because of a last-second Brady drive, but the team was the smart underdog play to make.
Know How To Find Value : value in sports betting is the idea of finding lines that are actually worth something. If you can find a $1 million dollar house for $750,000, there is value even if it's not the exact house you wanted. On the flip side of that coin, however, if you found that same house in Siberia, there is no value because that $250K means nothing if you are living on the other side of the world.
Let's use the Rousey vs Holm fight as an example. Few people expected Holm to win and even fewer actually predicted it, but there were many people who cashed in a bet on the new Bantamweight champion. The line on Holm opened in the +1700 range and got bet down to +700 on the night of the fight. Why? Because Holm had a distinct advantage in the stand up and trained at a world-class MMA gym with acclaimed coaches Greg Jackson and Mike Winkeljohn. What that translates into is value. It doesn't mean people expected Holm to win (because they'd be lying if they said so), it only means the line was worth a bet. Rousey's prior opponents trained alone in small MMA gyms, while Holm trained with the Jon Jones, Carlos Condit (both former UFC champions) and a host of other top-tier MMA athletes.
Conclusion: finding a live underdog play to either take the points or a moneyline isn't an exact science, but it is something bettors should start working on. Look for things like value, figure out where the public bias leans, and try to decide if the actual spread or moneyline is in line with what it should be. Good luck, and remember there is value in taking the right underdog.
Read more articles by George Monroy