Sports Betting Futures Odds: Warriors Still Favored as Four Remain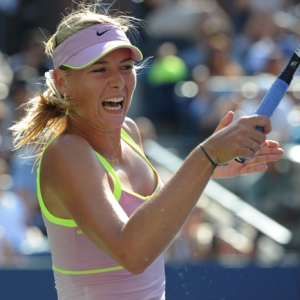 And then there were four. Although the quartet is not necessarily what everyone expected and many of the four took circuitous routes to get there, the top two seeds in both the Eastern Conference and Western Conference have advanced. The NBA title is coming down to the Atlanta Hawks, Cleveland Cavaliers, Golden State Warriors, and Houston Rockets.

Odds provided by Bovada Sportsbook unless otherwise indicated .

NBA Championship

Golden State Warriors (-175) - After a dominant regular season in which the Warriors compiled by far the best record in the league at 67-15, experience was the only question mark heading into the playoffs. Question no more. Golden State is 8-2 in 10 games and showed poise by convincingly erasing a 2-1 deficit against the Memphis Grizzlies. NBA MVP Stephen Curry is averaging 28.2 points per game in the postseason.
Cleveland Cavaliers (+260) - Cleveland's injury report has been extensive throughout the season, and nothing is going to change in that department. Kyrie Irving (questionable for Game 1 against the Atlanta Hawks) is dealing with various physical issues. Still, the Cavaliers are 8-2 in the playoffs, finished off the Chicago Bulls with three straight wins, and--oh yeah--they have LeBron James.
Atlanta Hawks (+900) - The Hawks of the regular season showcased basketball that is capable of winning a championship. But the playoff Hawks have done nothing of the sort. That being said, are they living a charmed life? Atlanta got to play the woeful Brooklyn Nets in round one, saw John Wall get hurt in the conference semis, and now Cleveland is without Kevin Love in addition to Irving's struggles.
Houston Rockets (+1000) - It took a borderline miracle for the Rockets to stay alive in these NBA playoffs, as they recovered from a 3-1 deficit against the Los Angeles Clippers and came back from a 19-point deficit in the second half of Game 6. A date with Golden State does not bode well as Houston went 0-4 in the head-to-head regular-season series and did not even cover a single spread.

Indianapolis 500 (odds provided by Sportsbook.ag)

Scott Dixon (+450) - What's not to like about Dixon's chances this weekend in Indianapolis? He is fourth in the 2015 IndyCar standings, he has won this race once before (2008), and he captured the pole in qualifying earlier this week. Dixon will be hoping to atone for last year, when a wreck left him 29th out of 33 drivers.

Simon Pagenaud (+450) - Pagenaud is looking to swig the milk for the first time in his career after finishing a decent 12th at the Indy 500 in 2014. The Frenchman is 10th in the IndyCar standings this season. His car was one of the best in qualifying and he will start third behind Dixon and Will Power.

Will Power (+500) - It has been a great week for Chevrolets, as Dixon, Pagenaud, and Power (qualified second) all part of that team. Second in the IndyCar standings this season, Power is one of the most consistent drivers on the circuit. He finished eighth last spring at the Indianapolis 500.

Helio Castroneves (+600) - Castroneves (also driving a Chevrolet) qualified fifth (Tony Kanaan, Chevrolet as well, is starting fourth). He is the only multiple-time champion of this event in this year's field (he won it in 2001, 2002, and 2009). Kanaan is also +600. Juan Montoya is a +700 sixth choice, while nobody else has better than +1500 odds.

Men's French Open

Novak Djokovic (-125) - Djokovic is an awesome 35-2 in 2015, and he is 22-0 in his last 22 matches. He has won his last four tournaments, giving him five titles in total already this season. Roland Garros is the only major that has eluded Djokovic, but he is a two-time runner-up, and on one other occasion he lost to Rafael Nadal 9-7 in the fifth set in a semifinal thriller.
Rafael Nadal (+225) - It's hard to see Nadal as an underdog on his Parisian stomping grounds. After all, he is a ridiculous 66-1 lifetime at this event with nine titles--including five in succession dating back to 2010. The Spaniard, though, has fallen upon hard times and is down at No. 7 in the rankings. Nadal boasts only one title in 10 tournaments this season and has lost a shocking five matches on clay.
Andy Murray (+800) - Murray has won the U.S. Open, Wimbledon, and is a four-time Australian Open runner-up. But he has never even reached one final at the French Open. Is that about to change? Who knows how, but Murray has suddenly learned how to play on clay. The third-ranked Scot is 10-0 on the red stuff this season with titles in Munich and Madrid.
Kei Nishikori (+1400) - Nishikori has to be taken seriously at majors now that he has a runner-up showing under his belt (2014 U.S. Open) and because he has shown an ability to stay healthy for long periods of time. The world No. 5 has never gotten past the fourth round in Paris, but his 31-7 record in 2015 includes a 10-2 mark on clay. Roger Federer is the fifth choice at +1600.

Women's French Open


Serena Williams (+250) - If there is any major at which Serena is somewhat vulnerable, it is the French Open. The world No. 1 has won it "only" twice, whereas she has triumphed at least five times at each of the other three Grand Slams. Serena, who prevailed in Paris two seasons ago, recently withdrew from a tournament in Rome because of a right elbow injury.
Maria Sharapova (+400) - In her late-career resurgence, Sharapova has actually preferred clay to any other surface. She has quite simply gone from zero to hero on the red dirt. The second-ranked Russian reached the French Open semifinals only once in her first eight appearances. She has since made it that far in each of her last four trips to Paris (including two titles).
Simona Halep (+400) - The best result of Halep's breakout 2014 campaign was a runner-up finish at Roland Garros (lost to Sharapova). There is some cause for concern because the third-ranked Romanian has cooled off after a blistering start to this season. Once 24-2, Halep is 5-4 in her last nine matches. She has picked up just five match victories in three clay-court tournaments.
Victoria Azarenka (+700) - Luckily for the other seeded players in Paris, Azarenka has done well enough in her comeback from a foot injury to snag a seed at the season's second Grand Slam. At No. 27, though, she could run into one of the top eight players in the world as early as the third round. Azarenka lost to Serena 7-6 in the final set in Madrid before reaching the Rome quarterfinals.
Read more articles by Ricky Dimon