Sports Betting Futures Odds: And Then There Were Four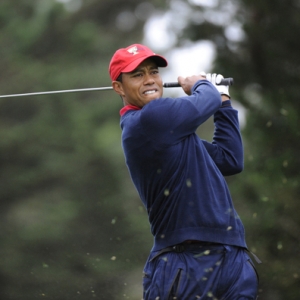 The New York Rangers rounded out the Stanley Cup final four in dramatic fashion on Wednesday, winning Game 7 against the Washington Capitals 2-1 in overtime inside Madison Square Garden. Conference finals action will begin this weekend, another big one in sports that also includes the Preakness Stakes.

All odds provided by Bovada Sportsbook .

Stanley Cup

New York Rangers (+210) - The Rangers compiled the best regular-season record in the NHL at 53-22-7 before disposing of the Pittsburgh Penguins in five games. Now they have a new lease on life after surviving the Washington Capitals in seven. New York once trailed 3-1 and was less than two minutes away in Game 5 from seeing its season come to an end.

Chicago Blackhawks (+220) - Nobody has been more clutch this postseason than the Rangers and Blackhawks. New York is a perfect 4-0 in overtime, and Chicago is 2-0. The 'Hawks never had to play an extra frame in their previous series against the Minnesota Wild as they powered their way to a sweep during which they scored 13 goals in four games.

Anaheim Ducks (+240) - Anaheim notched the best record in the Western Conference, tied with the St. Louis Blues at 51-24-7. But whereas St. Louis got booted right away by Minnesota, the Ducks have been on fire during these playoffs. Their only loss through two series has been a 4-3 overtime setback on the road in Calgary.

Tampa Bay Lightning (+475) - The Lightning could have already crumbled on several occasions in the playoffs. They never led their series against the Detroit Red Wings until winning it 4-3, coming back from deficits of 1-0, 2-1, and 3-2. Tampa then lost two in a row to the Montreal Canadiens after leading 3-0, but they cruised 4-1 in Game 6 on Tuesday.

Preakness Stakes

American Pharoah (-120) - American Pharoah went into the Kentucky Derby as the favorite and took care of business in what was essentially a three-horse race the entire way along with Firing Line and Dortmund. Now favored against the entire field for the Preakness, Pharoah drew the inside post position-much to the chagrin of trainer Bob Baffert.

Dortmund (+375) - Just as he did in at the derby, Baffert has the two favorites on Saturday in Baltimore. Pharoah (grandson of 2003 Belmont Stakes winner Empire Maker) and Dortmund (son of 2008 Kentucky Derby and Preakness champion Big Brown) did not disappoint. Dortmund's stellar record also features a Santa Anita Derby win.

Firing Line (+425) - Firing Line went off at +1400 at the Kentucky Derby but contended from start to finish. His four career losses have come by less than two combined lengths, including two runner-up finishes to Dortmund by a head. Firing Line's jockey is 52-year-old Gary Stevens, who has won each of the three Triple Crown races three times.

Danzig Moon (+1600) - The eight-horse field is expected to come down to the aforementioned trio. At +2200 for the derby, Danzig Moon finished a solid fifth despite a run involving more than his fair share of traffic. He was sired by Malibu Moon, who is in the family tree of Seattle Slew and Secretariat. Divining Rod is also +1600.

NFL Offensive Rookie of the Year

Jameis Winston (+600) - The Tampa Bay Buccaneers released Josh McCown in February, and it is safe to say Mike Glennon is not the long-term answer. There is no reason why Winston will not be the starter from day one. He should get plenty of help from receivers Vincent Jackson and Mike Evans in addition to Doug Martin in the backfield.

Melvin Gordon (+650) - Nobody comes as highly-touted as Winston, the No. 1 overall pick. But Gordon went 15th overall to the San Diego Chargers, and that could be a good situation for the former Wisconsin star. Ryan Mathews is gone, and San Diego's leading rusher last season was Branden Oliver (who?) with 582 yards. Gordon will be the undisputed starter.

Amari Cooper (+750) - The connection between Cooper and quarterback Derek Carr will likely be the strength of the Oakland Raiders' offense. Of course, that is not necessarily saying a lot. But Cooper will have every opportunity to be the focal point after making 124 catches for 1,727 yards and 16 touchdowns in his final season at Alabama.

Marcus Mariota (+1000) - Philadelphia allegedly offered the farm to the Tennessee Titans and they declined, so it's clear they want Mariota to be their guy-probably from the start. Chicago wide receiver Kevin White, Philadelphia receiver Nelson Agholor, Jacksonville running back T.J. Yeldon, and St. Louis running back Todd Gurley are also +1000.

Tiger Woods' next girlfriend

Elin Nordegren (+400 ) - Tiger and Lindsey Vonn broke up shortly after the Masters, reportedly because Tiger cheated (what's new?). Rumors of a reunion with Nordegren, his ex-wife and mother of his two children, have been ongoing for some time. Last year she built a miniature golf course at her new $12.2 million estate in Palm Beach, Fla.

Nicole Scherzinger (+800 ) - Scherzinger is a former member of The Pussycat Dolls and was once a judge on X-Factor USA. The 36-year-old was previously in a relationship with Formula 1 driver Lewis Hamilton. Their on-again, off-again courtship is off as of February. Scherzinger does not fit the blonde mold of Tiger's prior girlfriends.

Cameron Diaz (+1200 ) - Diaz does, of course, resemble the kind of woman Tiger has gone for in the past: tall and blond. There is one problem: Diaz is married. She tied the knot with Benji Madden, a member of the band Good Charlotte, earlier this year after a 17-day engagement. Rumors of their demise are already being reported.

Miranda Kerr (+1500 ) - The Australian model and Victoria's Secret angel was previously married to actor Orlando Bloom. They are divorced but rumored to be rekindling the flame. Given Kerr's all-around beauty, Tiger would likely be able to look past the fact that she is not blonde.
Read more articles by Ricky Dimon