Sports Betting Tips Weekly: Hot and Cold Wagering Options
by Victor Ryan - 11/3/2015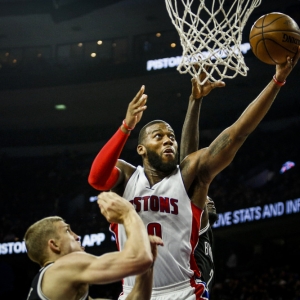 The Philadelphia Eagles keep going "under" the posted total, the Toledo Rockets are undefeated against the spread and the defending NBA Champions have begun the season crushing teams. Here's this week's hot and cold sports bets by Doc's Sports.
NFL
Philadelphia Eagles (1-6 O/U, four straight "under")
The Eagles rank in the bottom-half of the league in points scored (22.9 per game) and are No. 11 in the NFL in points allowed with 19.6 per game. That's a recipe for plenty of unders. Chip Kelly's offense has yet to find its groove this season with Sam Bradford at the controls.
This week Philadelphia travels to Jerry World to take on the Dallas Cowboys, who rank 29th in points scored at 19.0 per game and are 17 th in points allowed at 24.4 per game. The 44.5 posted total is the lowest of the season for the Eagles, which figures given Matt Cassel is still the starting quarterback for Dallas. Points could be at a premium.
Other hot NFL bets: Minnesota Vikings (6-1 ATS, six straight wins)
Other cold NFL bets: Detroit Lions (1-7 ATS, four straight losses)
College Football
Toledo (6-0-1 ATS, five straight wins)
The Rockets have yet to be bested by the spread this season and have covered in five straight. Toledo has been excellent on both sides of the ball this season and as a result sits in a tie for first atop the MAC West division. The Rockets have averaged 36 points per game this season thanks largely to a stout running attack, and their 16.3 points allowed per game is 12th best in the nation.
The Rockets will put their undefeated ATS record on the line Tuesday night against Northern Illinois (5-3 S/U) as a seven-point home favorite.
Vanderbilt (0-7 O/U)
The Commodores have been offensively-challenged this season, and it's been particularly bad the past few weeks. After putting up just 10 points each against South Carolina and Missouri, Vanderbilt was shut out last week in a 34-0 rout on the road against Houston. The lone bright spot for the Commodores, who are 3-5 straight-up, has been a defense that has allowed just 18.5 points per game.
This week Vanderbilt hits the road to take on Florida. The total opened at 39.5 but has since dropped to 37.5. That's the lowest posted total of the season for Vanderbilt.
Other cold college football bets: Vanderbilt (0-7 O/U), Washington (1-7 O/U, five straight under)
NBA
Golden State Warriors (4-0 ATS)
The defending NBA champions have been hitting on all cylinders to start the season. Each of the Warriors four wins have been by at least 14 points, which includes 119-69 pasting of Memphis on Monday. The Warriors lead the league in scoring (119.0 per game) and are fifth in points allowed (94 per game).This team has every contributor from last season back, and the familiarity has been a huge advantage considering most NBA teams are breaking in new faces this time of year. It could be a while before the Warriors taste defeat.
The Warriors have three games this week: home against the Clippers on Wednesday and Denver on Friday, followed by a trip to Sacramento Saturday.
Detroit Pistons (3-0 ATS)
The Pistons have not been favored in any game this season yet are off to a perfect 3-0 start straight up. They appear to be one of the most improved teams in the NBA to this point and may be able to make some noise in the Eastern Conference. In the season opener, Detroit scored a 106-94 straight up win against Atlanta as a seven-point home underdog. The Pistons then followed with a 92-87 win over Denver in a "pick'em" game and on Friday knocked off Chicago 98-94 as a three-point home underdog.
Andre Drummond has been a force on both sides of the floor and is playing at an All-Star level for the Pistons. He leads a defense that is allowing just 91.7 points per game, which ranks fourth in the NBA. Next up on the slate for the Pistons is a road trip to Phoenix on Friday and to Portland on Sunday. Detroit looks like a playoff team to this point, and it wouldn't be a surprise if to see the Pistons continue as a profitable proposition.
Other cold NBA bets: Houston Rockets (0-4 O/U), Indiana Pacers (0-3 ATS), Los Angeles Lakers (0-3 ATS), New Orleans Pelicans (0-3 ATS)