This Week in Sports Betting, A-Z
by Ricky Dimon - 4/3/2015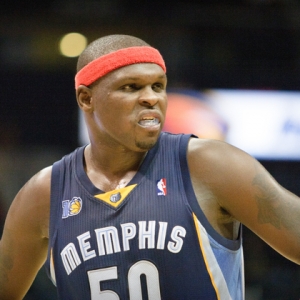 A. Australia . India's cricket administration better get Sachin Tendulkar on line two sometime before 2019 (no matter that he will be 45 by then), because it lost in the semifinals of the World Cup last week. Indian won it all with Tendulkar in 2011, but this time the cup went to host Australia. The Aussies have a dynasty going with five titles (no other country has more than two), including four in the last five tournaments.

B. Bengals . The Cincinnati Bengals did some epic April Fools' Day trolling of AFC North rival Cleveland. Their website announced that the team was changing its logo, specifically in the form of a slightly lighter shade of orange. That, of course, is what the Browns did with their logo despite previously saying that radical changes were in store. Give the Bengals credit for a harmless joke, because given Cleveland's current quarterback situation, much more hard-hitting jokes could have been made. Cincinnati is +1200 at GT Bets to win the AFC.
C. Curry, Stephen . ESPN headquarters better have served up some chicken curry on Wednesday, because Curry stole the show one night earlier by completely breaking Chris Paul's ankles with a sick move followed by yet another swish.

D. Denny Hamlin . Hamlin took home the checkered flag from Martinsville last weekend. The question is: how the heck did Kevin Harvick not finish in the Top 2? Harvick led a race-high 154 laps, but his eighth-place showing ended his crazy streak of eight consecutive events finishing either first or second.

E. Eldrick Woods . The artist formerly known as Tiger (okay, he is still known as Tiger despite being a shadow of his past self) was spotted at Augusta National earlier this week. Does that mean he is going to turn up for the Masters? We will know sometime before next Thursday. It used to be that fellow golfers never wanted Tiger to play. Now they all want him to play (especially Ben Crenshaw), because it means everyone else is safe from finishing last. Tiger is +2500 at SuperBook to don the green jacket; Rory McIlory is a +700 favorite.

F. Final Four . It may not get any better than this any time soon. Saturday will give us Duke vs. Michigan State and Kentucky vs. Wisconsin; four great programs and four great coaches. But brace yourself for Monday: the championship could come down to two of the most hated teams in sports. Kentucky is -220 at Mybookie.ag to win the National Championship.

G. Gambling . Marlins' pitcher Jarred Cosart is accused of doing it-on his own sport, in fact. Cosart is denying all accusations, which is a smart move no matter what because we know what admitting to anything in the area of baseball betting gets you: nothing. Just ask Pete Rose.

H. Harden, James . Harden had a good game on Thursday, scoring 24 points while also recording six assists and four rebounds in a 108-101 Houston win over Dallas. How good was it? So good that he almost got halfway to his Wednesday total. Harden erupted for a career-high 51 points on 16-for-25 shooting as the Rockets battled past Sacramento.

I. Iowa . That's where Kris Bryant will begin this season. In related news, the Chicago Cubs will begin this season in the doghouse of Major League Baseball's players' union. Despite Bryant's torrid spring, the Cubs relegated him to Triple-A instead of the bigs for contractual reasons.BetOnline Sportsbook has the Cubs at +1600 to win the World Series.

J. Jason Dufner . Dufner is getting divorced from Amanda Boyd, whom anyone who watched the 2013 PGA Championship (won by Dufner) knows is easy on the eyes. It's safe to say this is a triple-bogey-or worse-for Dufner, but an eagle-or better-for all single guys.

K. Kentucky . Can anyone beat the Wildcats? Well, yes; Notre Dame proved as much. Will anyone beat the Wildcats is a much different question. Your move, Wisconsin. UK is a -5 favorite over the Badgers, per Sportsbook.ag.

L. LeBron James . Reports have been circulating throughout this week that LeBron is calling the Cavs' plays. How is this news? That may have been news during the first game of the season. At this point, it would only be news if LeBron wasn't calling plays.

M. Marcus Mariota . Apparently Mariota is taking notes from Jameis Winston, because Mariota will follow Winston's lead and decline the invitation to attend the upcoming NFL Draft. At least the former Oregon signal-caller did not take notes from Winston on how to behave off the field in college.

N. Nadal, Rafael . Nadal lost-again-early at the Miami Open to Fernando Verdasco. Of course, even when Nadal loses he wins…and not just because he is filthy rich and has a gorgeous girlfriend. As a result of his loss, the next match he plays will come on his beloved red clay. Yes, it's officially Nadal season. The Spaniard is +165 at BookMaker to win the French Open.

O. One Direction . Zayn Malik has gone in a different direction, leaving the boy band with four dimensions instead of five. Rumors surrounding a new fifth member are circulating, but for now the foursome is channeling its inner Norman Dale in Hoosiers. "My team is on the floor!"

P. Premier League . First of all, how long did it take me to find the soccer page on ESPN's new, redesigned website? Let's just say it took a damn long time. Be that as it may, Liverpool is paying a visit to Arsenal on Saturday for a blockbuster showdown between two of the Top 5 clubs in the English Premier League. Liverpool pretty much has to win if it wants to finish in the Top 4 and secure a spot in the 2015-16 Champions League. Arsenal is a -130 favorite at Bodog Sportsbook.

Q. Quentin, Carlos . Quentin could be the odd man out in the wake of San Diego's spending spree this offseason. There is no longer any room for him in the outfield, so Quentin has been taking reps at first base during spring training. He has mostly slumped in three seasons with the Padres after four mostly productive years as a member of the White Sox.

R. Rodgers, Aaron . There is no offseason when you date Olivia Munn. Rodgers always has to be on top of his game, and he has been on top of many different games this spring. He's been spotted out about with Munn frequently, has supported Wisconsin in person throughout the NCAA Tournament, and has secured an appearance on "Celebrity Jeopardy". Bovada Sportsbook has Green Bay at +700 to win the Super Bowl.

S. Saban, Nick . People aren't so much upset about what Saban said when he declined to apologize for giving Jonathan Taylor a second chance (or was it third? Fourth?). They're upset about the tone. Um, have people never heard Saban speak before? That's how he sounds every time he takes the stand.

T. Tony Romo . This Final Four features not one, but two teams getting staunch support from NFL quarterbacks. While Rodgers is supporting Wisconsin, Romo is an avid Duke fan. Neither has a good reason, but at least Rodgers plays football in Wisconsin. Romo, by his own admission, has zero affiliation with the Blue Devils. He should take a pay-cut just for that, not because DeMarco Murray asked him to take one.

U. UConn women . Connecticut coach Geno Auriemma called men's college basketball "a joke," basically saying that it's no longer watchable. I'll tell you what's unwatchable: all games involving Auriemma's Huskies. Of course, that is no fault of their own. They are simply so good that no opponent can be competitive.

V. Voynov, Slava . To say 2015 has not been a good year for Voynov would be an understatement. The Los Angeles Kings' defenseman will go on trial for a domestic violence charge in July. He also ruptured an Achilles' tendon last week. Who knows how he did it, because Voynov has been suspended indefinitely by the NHL ever since his arrest.

W. Walker, Jimmy . Walker turned in arguably the best performance in Texas by a Walker since Cordell Walker (Chuck Norris) kicked ass in "Walker, Texas Ranger." The golfing Walker won the Valero Texas Open last week, beating a red-hot Jordan Spieth by four shots and everyone else by at least seven. In 11 events this season, Walker has made 11 cuts, has finished in fifth or better five times, and has lifted two trophies. He is +900 at Sportsbook.ag to be the top American at the Masters.

X. Denotes clinched playoff berth . Eleven NBA teams have secured spots in the postseason, although technically "x" is showing up just eight times because two teams have the "z" (clinched conference) and another has the "y" (clinched division). The Mavericks are next in line to wrap up a berth at the back end of the Western Conference.

Y. You cannot be serious . It makes sense that John McEnroe played the first professional tennis match without linespersons. After all, who would want to make calls in a McEnroe match? Thursday's event on the proverbial senior tour used entirely the electronic Hawkeye system. And wouldn't you know it; on McEnroe's first serve of the match, Jim Courier made an out call, McEnroe challenged, and replay showed the ball in.

Z. Zach Randolph . Not only is Oklahoma City playing without Kevin Durant, but Serge Ibaka is also sidelined. So is Nick Collison. Can you say, "field day for Randolph"? The Thunder and Grizzlies are squaring off in a crucial clash for both teams on Friday. Memphis is a -6 favorite, according to 5Dimes Sportsbook.
Read more articles by Ricky Dimon