Weekly Football Betting Public Action Report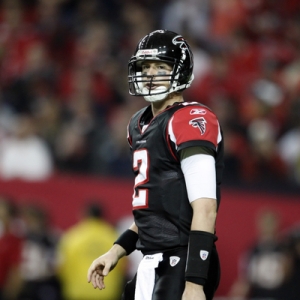 It took a long time this year for games that fit our criteria well to emerge, but it's finally time for this season's debut of the Public Action Report. That's a very good thing - plenty of winners have come from this report over the years, including many long-priced underdogs winning outright. So, what is the Public Action Report? Let's take a refresher before looking at our five games for this week.
We expect betting lines to work like markets. When a team draws a lot of bets, the books react by making the odds for that team less attractive. The reason for that is simple - if the action is balanced between the two teams then sportsbooks are guaranteed a profit without any risk regardless of how the game turns out. Most times, then, we can expect that when a line moves it is because of predictable betting patterns. There are times, though, when the betting action isn't what is expected. That's when things get interesting.
Books don't have to disclose how much money is bet on any game or team, and they rarely will. What they do tell us, though, is what percentage of bets have been placed on each team. Oftentimes, the percentage of bets and bet amounts will be related - a higher percentage of bets will mean more money bet on that team. We're looking for spots where that's not the case. When a strong majority of bets are on one team and yet the line moves to make that team more attractive to bet on then we know something is going on. We can typically assume that the smaller minority of bettors on the less-popular team have actually bet more money than the large majority of bettors on the popular team have. That means that sharp bettors - sophisticated pro bettors that bet big money on games that fit their criteria - have bet on the less-popular team. If the sharps are on a team then it's not a bad idea for us to bet on them, too.
There's another possible explanation for the unexpected line movement - that the books have a strong opinion about a game and are willing to do whatever they can do take as much action as they can on the game. Again, being on the same side as a book isn't a bad idea.
So, to sum up the criteria - if more than 70 percent of bets have been placed on one team yet the line moves to make that team more attractive then we are very interested in the less-popular team. So, there are five games over this weekend - one in college and four in the NFL - that are worth a look:
College Football
Michigan State (-13.5) at Rutgers (8 pm ET): Three-quarters of bets have come in on the Spartans, yet this line opened at 16.5 and has fallen by a full field goal. That means that Rutgers is worth a look here. The Spartans are undefeated despite being an ugly 0-5 ATS on the season, and injuries continue to be a concern. Teams often do well in home prime time games, so Rutgers could benefit there as well.
NFL
Buffalo (-2.5) at Tennessee (1 pm ET): Line movement that involves the key number of three is particularly interesting, so this game stands out. The line was first set with Buffalo at four points, dropped to three before most books even opened their line, and then has dropped further to 2.5. Three-quarters of bets have come in on Buffalo, so this line movement is striking - books don't move through three unless they have a good reason to do so. Tennessee and Marcus Mariota get our attention in this one.
Atlanta (-7) vs. Washington (1 pm ET): This line opened at 8, has dropped widely to 7.5, and can be found in multiple places at seven points. The Falcons have drawn three-quarters of all bets and are at home, so the line movement is a strong indicator that Washington is worth a look.
Arizona (-2.5) vs. Detroit (4 pm ET): This is another big one because it also involves the key number of three. Arizona is the choice of well over 80 percent of bettors, yet the line opened at three and dropped fairly quickly to 2.5. That means that Detroit gets our attention here. After a very strong start, the Cardinals showed some cracks last year and suffered a somewhat surprising loss. Sharp bettors aren't believers.
Denver (-4.5) vs. Oakland (4:25 pm ET): The Broncos have drawn more than 75 percent of bets, yet the line has dropped from 5.5 to 4.5. That means that the Raiders are the play for us here. This is mostly the case of a public team - the betting public loves the Broncos and Peyton Manning, and has no respect for the Raiders, so their betting preference is not surprising. The Raiders are improved, though, and the Broncos have some offensive issues.
Doc's Sports has been successfully handicapping the NFL for years - more than four decades in the business - and wants to give new clients a chance to try our service for free. Click here for the hassle-free sign up and get $60 in free NFL picks today . Also, get three handicappers for the price of one when you sign up for a full-season football package! Click Here for details.
Read more articles by Trevor Whenham