Weekly Q&A with Doc's Sports Expert Handicapper Raphael Esparza
by Doc's Sports - 3/3/2015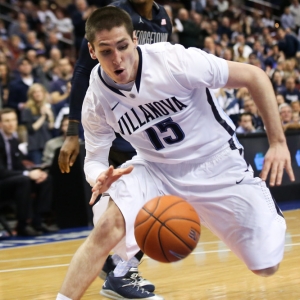 The calendar has turned the page to March, which can only mean one thing at Doc's Sports: it is time to start picking winners for college basketball's most exciting time of the season. We are well into our 44th year in the sports selection business, and one of the main reasons we have been at the top of our game for so long has been Doc's commitment to building relationships with some of the top expert handicappers in the country. We have worked hard to bring you picks from the "best of the best" while offering something for everyone in their selection packages.
One of those expert handicappers that has been working with Doc's for well over eight years is Raphael Esparza. The former Vegas Sports Informer honed his craft during a long tenure with some of the biggest sportsbooks in Las Vegas and at the pinnacle of his career he held the prestigious position of Director of the Race and Sports Book for MGM Grand's Aria until his retirement from the industry in 2013.
Raphael has made a name for himself at Doc's Sports by releasing selections for a wide scope of betting events. One of the keys to his success has been direct access to a vast network of Las Vegas "insiders" that include some of the town's biggest and most influential personalities in the sports betting game. These professionals know this industry inside and out, and this "insider's edge" is factored into all of his selection packages. The end result speaks for itself with savvy bettors making a small fortune over the years with Raphael's help.
Along with the selections he releases for all the major sports, you will also find picks for the WNBA, horse racing, boxing, professional tennis and soccer leagues all around the globe. One week it might be pro wrestling and the next it could be prop bet picks in the world of entertainment. It's safe to say that if a sportsbook posts odds for it, he will handicap it.
Doc's and Raphael have been putting together a weekly Q&A for some time now to delve deeper into the Las Vegas betting scene as well as to discuss some of the hottest trending sports betting topics of the day. We have found that there is no better source than someone that is a true "insider" in the undisputed sports gambling capital of the world. The following is this week's conversation.
Doc's Sports: There was a flurry of activity leading up to Monday's NHL trade deadline with quite a few significant deals getting done. In your opinion, which team helped itself the most in terms of making a run at this season's Stanley Cup title?
RE: I would have to single out teams such as Chicago and Anaheim for some of the moves they made, but the team at the top of my list would be Montreal. The addition of defenseman Jeff Petry and veteran forward Torrey Mitchell should help seal up the Atlantic Division title heading into the postseason.
Doc's Sports: Last week we started our trip around a new MLB season with a look at the AL East. You liked Boston in that division, so this week can you give your top pick to win the AL Central?
RE: I would love to say that my hometown Chicago White Sox now have what it takes to win one of the most competitive divisions in the majors, but I still have to default to Detroit as the top team in the AL Central. The loss of Max Scherzer does take a key piece out of the Tigers starting rotation, but they will also have David Price in that rotation for the entire season in 2015.
Doc's Sports: The start of this season's NCAA Tournament is still a few weeks off, but a red-hot Villanova has been making a strong push for a No. 1 seed with a 10-game winning streak heading into the final week of the regular season. Do you have the Wildcats as one of your top four teams for this year's Big Dance?
RE: I would have to think that Villanova should get that fourth No. 1 seed after Kentucky, Virginia and Duke unless it suffers a bad loss somewhere between now and Selection Sunday. If the Wildcats do falter, then look for Wisconsin to grab that final spot given the Badgers all-around body of work this season in one of the tougher power conferences.
Doc's Sports: The debate rages on in the NBA as to whether Atlanta or Cleveland is the top team in the Eastern Conference. Which way are you leaning in this discussion?
RE: Atlanta may take that prize in the regular season, but come playoff time, I am going with Cleveland and the experience that LeBron James brings to the table. I just can't see the Hawks outdueling the Cavaliers in a best-of-seven series with a trip to the NBA Finals on the line.
Doc's Sports : This past Monday in your blog, Straight Talk Bet, you posted a very interesting article on how extremely hard it actually is for bettors to consistently beat the books. As an expert handicapper, can you give us one of the ways that you try and gain an edge against the oddsmakers?
RE: I have already caught a bit of flak for this piece from some bettors, but in my experience on both sides of the betting window, "crushing the book" just does not happen on a regular basis. That is why I go off the beaten track in search of matchups that may have slipped through the cracks with some soft lines. Betting on small college matchups, the NHL and soccer can be very lucrative, especially if there are some huge marquee matchups in Top 25 college hoops or the NBA on that same day's slate
Click here to visit Raphael Esparza's Insider's Page at Doc's Sports for more information on his amazingly-profitable sports handicapping picks. Also, get $60 worth of Esparza's member's picks absolutely free - no obligation, no sales people - you don't even have to enter credit card information. You can use this $60 credit for any sport Esparza handicaps. Click here for $60 worth of free picks from Raphael Esparza . Also be sure to follow him on Twitter @VSIDocsports.