Weekly Q&A with Doc's Sports Expert Handicapper Raphael Esparza
by Doc's Sports - 6/16/2015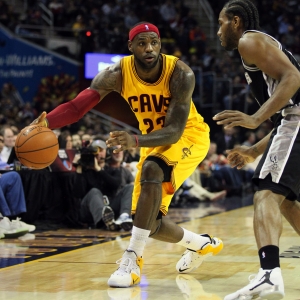 Doc's Sports Service has been a leader in the sports selection industry for the past 44 years by providing bettors with winning picks for all the major sports. One of the main reasons for our continued success in such a competitive business environment has been our commitment to surrounding ourselves with a team of expert handicappers that include some of the best of the best in their field.
Raphael Esparza has been a big part of that team for the past eight years. He cut his teeth as an expert sports handicapper during a long and successful career working for some of the biggest sportsbooks in Las Vegas. Formerly known as the Vegas Sports Informer, he worked his way to the prestigious position of Director of the Race and Sports Book for MGM Grand's Aria until his retirement from the sports betting industry in 2013.
One of the big reasons that Raphael has remained so successful in what he does is direct access to a vast network of Las Vegas "insiders" that include some of the town's biggest and most influential personalities in the sports betting game. These professionals know this industry inside and out, and his sports investment business has done an excellent job of leveraging this "insider's edge" to gain that all important advantage when it comes to betting on the games.
Savvy bettors who understand the value of this handicapping edge have pocketed a small fortune over the years behind Raphael's winning record for a number of major sports. He has also expanded these betting opportunities to include the WNBA, horse racing, boxing, professional tennis and soccer leagues all around the globe. One week it might be pro wrestling and the next it could be prop bet picks in the world of entertainment.
Doc's Sports and Raphael have developed a weekly Q&A to give readers a deeper look into the Las Vegas betting scene as well as cover some of the hottest trending sports betting topics of the day. When looking for the ultimate sports betting source, we have found that there is no one better than a true "insider" in the undisputed sports gambling capital of the world. The following is this week's conversation.
Doc's Sports: Now that the Chicago Blackhawks took home this year's NHL Stanley Cup title with a thrilling win as favorites in Game 6 of their showdown in the NHL Finals against Tampa Bay, do you have the Golden State Warriors wrapping things up in the NBA Finals in six games as favorites for Tuesday night's contest against Cleveland?
RE: I would like to think that the Cavaliers have one more win in them at home, but I still see this team once again getting worn down in the fourth quarter. The best bet for Tuesday night's game could be Cleveland +1.5 in a first-half wager.
Doc's Sports: The overall numbers that LeBron James has put up for the Cavaliers though the first five games of this series have been staggering. Would you vote to name him MVP of these NBA Finals even if his team goes on to lose?
RE: I can somewhat see how voting for James could be justified, but I would still have an issue with giving the series MVP award to someone from the losing team. Right now, my vote would go to Andre Iguodala if Golden State does go on and win it all.
Doc's Sports: As far as the betting action for this year's NHL and NBA championship series, what has the handle been like for either of these series in the Las Vegas sportsbooks?
RE: The Chicago Blackhawks are a very popular team in Las Vegas, so that helped the overall handle for hockey, but the NHL is still probably the least bet major sport there is in this town. The handle for the NBA Finals received a boost because of Golden State's proximity Nevada as well as the star power of James and Stephen Curry, so that probably raised things a bit this year.
Doc's Sports : The long wait for another season of betting on football grinds on, so what are some of the top sporting events on your radar right now with the NBA season finally coming to a close?
RE: This is actually one of my busiest times of the year since I tend to get involved with a number of different sports. Soccer is always big heading into summer, and this year we have both the Women's World Cup and the Gold Cup. I am always big on the WNBA, and I might even get into the CFL this year with some of the games being televised on ESPN. You can also throw in the College World Series and horse racing into the mix as two more things that I will focus on this time of the year.
Doc's Sports: Professional golf's second major of the season gets underway this Thursday with the start of the US Open at Chambers Bay. Do you have any handicapping tips for the best way to wager on a sporting event such as this?
RE: I normally do not spend all that much time handicapping golf unless it is one of the majors. Some of the best value betting on the US Open can be found in the betting odds for head-to-head matchups. It just too hard to try and pick an outright winner with such a large and talented field, so coming up with picks for these type of prop bets makes much more sense.
Click here to visit Raphael Esparza's Insider's Page at Doc's Sports for more information on his amazingly-profitable sports handicapping picks. Also, get $60 worth of Esparza's member's picks absolutely free - no obligation, no sales people - you don't even have to enter credit card information. You can use this $60 credit for any sport Esparza handicaps. Click here for $60 worth of free picks from Raphael Esparza .