Weekly Q&A with Doc's Sports Expert Handicapper Raphael Esparza
by Doc's Sports - 5/12/2015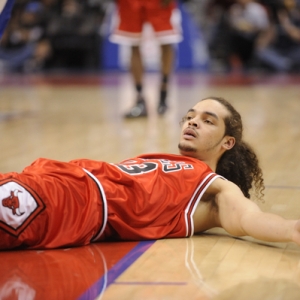 Doc's Sports is in its 44th year in the sports selection industry and better than ever with winning packages for all the major sports, including both the NBA and NHL playoffs as well as a new season of MLB games. You can count on Doc's to keep you right in the center of all the action behind a team of expert handicappers that include some of the best of the best in their field.
One of our top experts for the past eight years has been Raphael Esparza. Formerly known as the Vegas Sports Informer during an extended career working for some of the biggest sportsbooks in town, he once held the prestigious position of Director of the Race and Sports Book for MGM Grand's Aria until his retirement from the industry in 2013.
Raphael's sports investment service continues to flourish with the help of a vast network of Las Vegas "insiders" that include some of the town's biggest and most influential personalities in the sports betting game. These professionals know this industry inside and out, and he has been able to successfully incorporate this "insider's edge" into all the selections he decides to release.
Savvy bettors have been able to make a small fortune over the years behind his winning record for a number of major sports. However, Raphael does not stop there. His service also provides picks for other sports such as the WNBA, horse racing, boxing, professional tennis and soccer leagues all around the globe. One week it might be pro wrestling and the next it could be prop bet picks in the world of entertainment. If a sportsbook somewhere around the globe posts odds for an event, there is a good chance that Raphael will be handicapping the outcome.
Doc's and Raphael have been engaged in an ongoing weekly Q&A that is designed to give readers a deeper look into the Las Vegas betting scene as well as cover some of the hottest trending sports betting topics of the day. When looking for the ultimate sports betting source, we have found that there is no one better than a true "insider" in the undisputed sports gambling capital of the world. The following is this week's conversation.
Doc's Sports: The Chicago Bulls and the Cleveland Cavaliers are deadlocked at two games apiece in their Eastern Conference Semifinals matchup after a couple of thrilling buzzer-beaters by the team's top two stars. Do Derrick Rose and your hometown Bulls still have what it takes to pull off an upset, or is LeBron James and his Cavaliers back in charge of this series?
RE: Chicago desperately needed that 3-1 edge with two of the final three games of this best-of-seven tilt being played in Cleveland. Both teams are banged up heading into Game 5, but I would lean towards King James stepping up his game again to get his team the crucial win that the Cavaliers need to take control of this series.
Doc's Sports: The top two seeds in each conference of this year's NBA Playoffs have struggled out of the gate in their best-of-seven semifinals series, but with Monday's key win in Game 4 to tie things up at two games apiece, are both Atlanta in the East and Golden State in the West back on track to advance to the conference finals?
RE: The Hawks should prevail if John Wall remains out of the lineup for Washington, but I am not ready to concede the other series to Golden State. One of the downsides to being a shooting team is that sometimes you go stone cold. That could easily happen again given the Grizzlies shut-down defense, so this series could go the distance with anything being possible in a Game 7 scenario.
Doc's Sports : We are down to Wednesday's deciding Game 7 in an NHL matchup between the Washington Capitals and the New York Rangers in the Eastern Conference Semifinals. Capitals' center Alex Ovechkin has guaranteed that his team will win and advance onto the next round, but which team do you have coming out on top this game?
RE: This has been an unbelievable series so far, and given the past results this would have to be a coin-flip game that probably goes into overtime as a 1-1 tie. This does make the current moneyline on the Capitals as heavy road underdogs an attractive bet, but I am staying on the sidelines in this one to just enjoy the game.
Doc's Sports: The stars are starting to align for American Pharoah's current run to a possible Triple Crown title as the clear favorite in this Saturday's Preakness Stakes at Pimlico. However, before we get too far ahead of ourselves, can this three-year-old colt once again outrun both Firing Line and Dortmund like he did in the Kentucky Derby to snag the second jewel of this elusive crown?
RE: I do feel this is American Pharoah's race to lose, but I am extremely happy about the fact that the top three finishers from the Kentucky Derby are running in this race. Too many times the field for the Preakness ended up getting watered-down while the majority of the top contenders prepare for a strong run in the Belmont. The fact that we should finally have a strong field for this Saturday's race is great for the sport.
Doc's Sports : The NFL announced on Monday that New England quarterback Tom Brady will have to sit out the first four games of the 2015 regular season for his role in a football inflation scandal in last season's AFC Championship. Barring any reduction through an appeal, what kind of impact will this have on the defending Super Bowl Champion's futures odds with the sportsbooks in Las Vegas?
RE: Most of the books in town had already adjusted their futures odds and win totals for New England with the thought that there would be some sort of suspension for Brady when this whole mess first came to light. You might see just some minor adjustments in the actual numbers following Monday's announcement, but the books are probably more concerned about the potential loss in the total money bet on one of the NFL's perennial contenders to win both its conference and the Super Bowl.
Click here to visit Raphael Esparza's Insider's Page at Doc's Sports for more information on his amazingly-profitable sports handicapping picks. Also, get $60 worth of Esparza's member's picks absolutely free – no obligation, no sales people – you don't even have to enter credit card information. You can use this $60 credit for any sport Esparza handicaps. Click here for $60 worth of free picks from Raphael Esparza .