Weekly Q&A with Doc's Sports Expert Handicapper Raphael Esparza
by Doc's Sports - 7/14/2015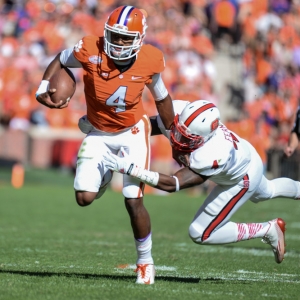 Doc's Sports Service continues to lead the way in the sports selection industry in our 44th year of providing bettors with winning picks for all the major sports. One of the keys to our continued success in such a competitive business environment has been Doc's commitment to surrounding ourselves with a team of expert handicappers that is made up of some of the best of the best in their field.
For well over eight years Raphael Esparza has been a big part of that team. He developed his craft as an expert sports handicapper during a long and successful career behind the counter of some of the biggest sportsbooks in Las Vegas. Formally known as the Vegas Sports Informer, he held the prestigious position of Director of the Race and Sports Book for MGM Grand's Aria until his retirement from the sports betting industry in 2013.
One of keys to Raphael's continued success has been direct access to a vast network of Las Vegas "insiders" that include some of the town's biggest and most influential personalities in the sports betting game. These professionals know this industry inside and out, and his sports investment business has done an excellent job of leveraging this "insider's edge" to gain that all important advantage when it comes to betting on the games.
Savvy bettors have been able to make a small fortune over the years with Raphael's winning track record in a number of different sports. Most experts will offer selections for major sports such as football and basketball, but his service includes picks for the WNBA, horse racing, boxing, professional tennis and soccer leagues all around the globe. One week it might be pro wrestling and the next it could be prop bet picks in the world of entertainment.
Doc's Sports and Raphael have been conducting a weekly Q&A for some time now to give readers a deeper look into the Las Vegas betting scene as well as cover some of the hottest trending sports betting topics of the day. When looking for the ultimate sports betting source, we have found that there is no one better than a true "insider" in the undisputed sports gambling capital of the world. The following is this week's conversation.
Doc's Sports: This week's MLB All-Star Game marks the traditional halfway point of the regular season. Starting in the American League, can you give one team that you would bet on right now to win this year's pennant?
RE: I would have to stick with the Kansas City Royals as my top pick as they continue to make a believer out of me. They could still use a big bat in the lineup, but the Royals know how to play as a team and they obviously know how to win games with the best record in the AL.
Doc's Sports: The St. Louis Cardinals have clearly been the most dominant team in the National League, but Pittsburgh remains right on their heels in the NL Central with Washington and Los Angeles, respectively, leading the way in the other two divisions. Right now, which team do you have winning the pennant in this league?
RE: I would still take Washington as my top pick because of its overall pitching followed closely by the Dodgers. I am interested to see what happens at the MLB trade deadline to see if any big moves tip the scales one way or the other between these two teams. The Cardinals' long-term health still remains a big concern for me.
Doc's Sports: We have talked in the past of just how hard it is to pick an outright winner in a professional golf tournament, but would you place a straight up bet on Jordan Spieth to win this week's Open Championship at St. Andrews as a solid favorite?
RE: You cannot deny that Spieth is at the top of his game heading into this tournament, but the overall field is just too strong to add any real value to his current betting odds that he wins this week. In a head-to-head matchup between him and the field, I am still going with the field.
Doc's Sports : We are finally closing in on the start of another season of college football, so starting this week with the ACC, which team do you have as your early favorite to win this conference?
RE: I have yet to dig too deep into my college football notes, but off the top of my head I would have to go with the Clemson Tigers over Florida State. The Tigers return quite a bit of talent on defense from last year's team, and I really like the potential for quarterback Deshaun Watson to have a breakout year.
Doc's Sports: This Wednesday night are the annual ESPY Awards on ESPN. We all know how much you love to handicap events such as this, so can you give us your top upset pick for the night?
RE: In the best fighter category on 5Dimes' ESPY's board, I would go with Ronda Rousey (+120) as the face of the UFC over the favorite Floyd Mayweather Jr. (-185) as the face of boxing. Things has always been pretty much positive with Rousey, but Mayweather still carries a cloud of controversy around him, especially after his most recent fight.
Click here to visit Raphael Esparza's Insider's Page at Doc's Sports for more information on his amazingly-profitable sports handicapping picks. Also, get $60 worth of Esparza's member's picks absolutely free - no obligation, no sales people - you don't even have to enter credit card information. You can use this $60 credit for any sport Esparza handicaps. Click here for $60 worth of free picks from Raphael Esparza .