All-Sports Expert Betting Tips to Help Win Cash this Week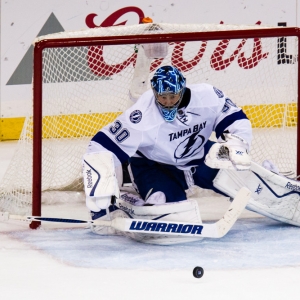 It's all about winning when it comes to sports, and the same can be said to be true when it comes to betting on the games. Losing money is no fun, and when it starts to happen on a consistent basis your overall betting bankroll can quickly disappear. That is why inside betting information and tips that actually help you win cash can go a long way towards improving your overall return on investment.
The experienced and talented team of expert handicappers at Doc's Sports understands the true value of inside information and they use it on a regular basis to release their top plays with the help of Doc's Unit Betting System. Looking at this week's action, the following insider betting tips are all geared towards helping you win cash this week.
Betting on the 2016 Stanley Cup Futures
The NHL regular season is in the books, and starting this Wednesday is the quest for this year's Stanley Cup. Eight teams from both the Eastern and Western Conference have qualified for the postseason through a grueling 82-game run going back to last October, but in the end only one team will prove to have what it takes to win this season's NHL title.
The East's Washington Capitals posted the most points (120) in the league this season, and they have been opened by BetOnline as +350 favorites to extend this high level of success with a deep run all the way to a Stanley Cup Championship. The Dallas Stars battled their way to the top seed in the West with 109 points, and they have been opened as +750 second-favorites to win it all this year.
Also lurking in the field are the Chicago Blackhawks (+850) and the Los Angeles Kings (+900). These two Western powers have combined to win the last four Stanley Cup titles, and experience this time of the year can add quite a bit of value to the betting odds.
Another aspect of the NHL that adds a tremendous amount of value to the betting odds is a hot goalie. This is one of the few sports where the play of a single player can not only dictate the outcome of a game but also a best-of-seven series. The name at the top of the list with the best goals-against average in the regular season was Tampa Bay's Ben Bishop (2.07). He also had the second-best save percentage at .926. The Lightning's futures odds to win it all have been set at +2200 as moderate long shots, which could be a nice payday as a sleeper team.
Cashing-In on Early MLB Betting Trends
The new MLB season is only a week old, so oddsmakers are still at somewhat of a disadvantage when it comes to setting sharp moneylines for the games. This can present a golden opportunity for bettors if they know where and how to look for the soft lines that still exist.
A good starting point heading into this week's action could be early MLB betting trends. Through Sunday's games, road favorites have helped line bettors' pockets with a winning percentage of 67.6 percent. Favorites in general have been a strong bet with a winning percentage of 61.6 percent behind a record of 53-33.
Conversely, the worst bet has been home underdogs at 12-25, which equates to a winning percentage of just 32.4 percent. While these early trends can change at a moment's notice given the sheer volume of MLB games each week, you still might want to ride the hot hand when the right opportunities present themselves.
When it comes to betting the MLB total line, quality pitching is slightly outpacing the overall performance at the plate with 51.3 percent of the games staying "under" the closing betting line. With the early results fairly inconclusive at this time, you might want to take a "wait-and-see" approach to this type of wager.
Betting on the Cavaliers to Clinch
Cleveland has been a regular fixture at the top of the NBA's Eastern Conference standings all season long. However, with just two games remaining on the Cavaliers' regular-season schedule they have yet to officially clinch the No. 1 seed for the playoffs in the East with Toronto hanging on at two games back.
The Cavs will play host to Atlanta on Monday night as six-point favorites on BetOnline's NBA board, and there are some strong betting trends that suggest they will put things to bed with a straight up win that should also cover that spread. Cleveland has beaten Atlanta six straight times, including a four-game sweep in last season's Eastern Conference Finals. They also have a 5-2 edge ATS in their last seven home games against the Hawks, and overall Cleveland has now covered in five of the last six meetings, including a recent 110-108 victory in overtime on April 4 as a 2.5-point road underdog.
Read more articles by Dave Schwab