All-Sports Expert Betting Tips to Help Win Cash this Week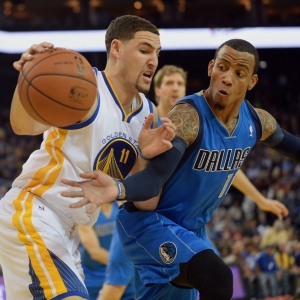 This is the time of the year when it really pays to look around at all the different action that the top sportsbooks are offering. While you are always going to find the daily betting lines for sports such as basketball and hockey, many of the books have posted betting odds for futures and props for everything from high-profile horse races to our nation's upcoming Presidential Election.
Doc's Sports' expert handicappers have been generating a positive return for sports bettors with winning selections for an extremely diverse range of betting events, but the one thing they all have in common is an inside edge with a corresponding value on Doc's Unit Betting System. Finding that inside edge often times can end up being the difference between winning and losing your bet.
Is Nyquist the Next Triple Crown Winner?
American Pharoah's run to an elusive Triple Crown title in 2015 has fueled the horse racing world's desire to find the next great three-year-old thoroughbred that can match this feat in this season's Triple Crown series of races made up of the Kentucky Derby, Preakness and Belmont Stakes.
As a horse bettor, you would be getting way ahead of yourself to speculate too deep as to which one of this year's crop of three-year-olds has the best chance to do something that has only been accomplished once in the past 36 years. However, one horse that has already caught bettor's eyes as a juvenile is Nyquist. He was named last year's top two-year-old following a key victory in the 2015 Breeders' Cup Juvenile, and he is poised to make his three-year-old debut in this year's Grade 2 San Vincente Stakes at Santa Anita Park this Monday afternoon. He has been listed as a prohibitive 4/5 favorite on the morning line to win that race against a small field of five other horses.
Trained by Doug O'Neill, Monday's race will be Nyquist's first stop on the Kentucky Derby Trail that will probably lead to a run in the Grade 1 Santa Anita Derby on April 9. That could be the best time to pounce on this promising Kentucky-bred colt at some longer odds in an expected stronger field.
BetOnline actually has him listed as a +850 second-favorite on its Kentucky Derby futures board behind Mohaymen at +350. The best betting strategy right now is to keep your eye on Nyquist with a betting eye towards Santa Anita in early April.
Warriors Against the Field
This past weekend's NBA All-Star Game marks the start of the official push towards the postseason. The defending champion Golden State Warriors continue to lead the way with an amazing 48-4 record through the first 52 games of an 82-game regular-season schedule.
Right now you can find any number of futures odds and prop bet odds surrounding Golden State as far as its chances to repeat as champs as well as break the 1995-96 Chicago Bulls single-season record of 72 wins against just 10 losses. Conventional wisdom points towards the Warriors eclipsing this total given what we have seen from them so far, and 5Dimes' betting odds are in their favor at -165 that they do go on and win more than 72 games. There is some risk involved with biting on this one given the precedent of teams resting players down the stretch of the regular season.
My top bet with 5Dimes when it comes to Golden State would be to take the team's more favorable +110 betting odds against the field at -130 that they win a second-straight NBA title. Other than San Antonio at 45-8, it would be hard to find any other NBA team that could win four games against the Warriors in a best-of-seven series. Even the Spurs could be considered a reach following their performance in a 120-90 road loss to the Warriors on Jan. 25 in the first of four regular-season meetings on the schedule.
Betting on the Tide Rolling in 2016
When you go to the college football props and futures section on 5Dimes' betting board, you will find the betting odds for Alabama making it into next season's four-team College Football Playoff. While it is far too early to draw any hard-and-fast conclusions about just how good the Crimson Tide will be in 2016 following last season's national title run, all I am concerned about is the value in the odds.
The betting odds that Alabama will be in the four-team field are set at +150 for "yes" and -190 for "no". This will be the third year that the national title has been decided by a playoff, and the Tide are a perfect two-for-two getting into the field. Once spring practices take place and we get a better idea of how this team is shaping up for another deep run, there is a good chance that some of the current value in their odds to make the field will be lost. Betting on blind faith is not a solid betting strategy, but betting on common sense is.
Read more articles by Dave Schwab