All-Sports Expert Betting Tips to Help Win Cash this Week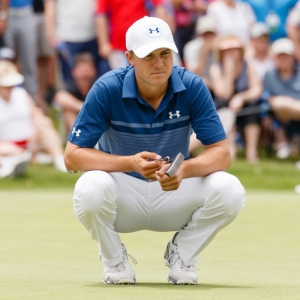 Congratulations to the Pittsburgh Penguins for winning this season's Stanley Cup in the NHL, and there is a good chance that another champ will be crowned on Monday night with Golden State closing in on its second straight NBA title.
While the sports fans in both of those cities are jumping for joy, where does it leave today's avid sports bettor looking for the next round of action? Football season is still a few months off, but if you do look close enough you will always find a few interesting things to bet on right now. This week's expert betting tips article has uncovered a trio of events that are more than capable of putting some extra cash in your pocket.
WWE Star Looks to Shine in UFC 200
The other week Brock Lesnar announced that he will return to MMA action for the first time since late 2011 to face Mark Hunt in one of the headline bouts of UFC 200. The former UFC Heavyweight Champion has been spending his time wrestling in the WWE, so it was quite a surprise when he announced his return.
The early betting odds on this bout actually favored Lesnar, but the early money coming into BetOnline has shifted things in Hunt's favor as a -170 favorite to win. The moneyline odds on Lesnar making a successful return to MMA with a win are now set at +145. This is being billed as a one and only UFC fight with Lesnar still committed to participating in WWE's SummerSlam later this summer.
Lesnar lost his last two UFC bouts to Cain Velasquez and Alistair Overeem to fall to 4-3 in his UFC career, but there could be some solid value in this upcoming fight as an underdog. Hunt is a decent fighter, but at 12-10 in his UFC career he has also lost his fair share of bouts. I believe that the current betting odds are more of an overreaction by the betting public and far less indicative of just how close this fight could turn out to be.
Betting On Golf's Best Players in Golf's Toughest Test
Picking an outright winner in any professional golf tournament can be a daunting task given just how strong the field really is, so when it comes to picking a winner in one of the four Majors things really get ramped up with the best of the best competing for the top prize. BetOnline has opened Jason Day as the favorite to win this week's US Open at Oakmont at +500 betting odds, followed by Jordan Spieth at +600 and Rory McIlroy at +700. The next golfer on the list is Dustin Johnson, and his odds to win jump up to +1000.
The US Open is widely recognized as the toughest test of golf these professionals will face all season long. The courses are normally set up to play at even par, and the last time this tournament was played at Oakmont in 2007 it was won by Angel Cabrera with a total score of five-over par.
Spieth comes in as the defending champion after winning last year at Chambers Bay, and McIlroy will be looking for his second US Open career title after winning at Congressional Country Club in 2011. Day notched his first Major career title in last year's PGA Championship, and he tied for second in this Major in both 2011 and 2013. That is quite a combined resume in my book. And while you might have a hard time deciding which of these three has the best chance to win this week, a combined bet on all three as a group would make the most sense given their past accomplishments and their current form as the top three golfers in the game today according to the current World Golf Rankings.
Ezekiel Elliott's Favorable Odds to Win NFL Offensive Rookie of the Year
Betting on NFL futures when it comes to things such as offensive and defensive rookie of the year always carries some added risk given all the unknowns of how any player will make the huge adjustment from the college ranks to the NFL. That being said, sometimes the stars do align to make things much easier to predict.
Former Ohio State running back Ezekiel Elliott's all-around ability made him a perfect fit for almost any NFL team as far as being a playmaker right out of the gate, but when the Dallas Cowboys stepped up to draft him with the fourth overall pick in the opening round it appeared to be a match made in heaven.
Veteran quarterback Tony Romo's best season in the NFL was probably in 2014 when Dallas went 12-4 and won the NFC East. A big reason for his success was a running game that was anchored by DeMarco Murray and his league-best 1,845 rushing yards that season. Murray and the Cowboys decided to part ways the following season, and they fell all the way to 4-12 with a running game that was led by Darren McFadden with 1,089 yards. Romo started only four games that year while battling shoulder injuries.
Dallas loves to run the ball to take pressure off of Romo, so it's reasonable to expect Elliott to carry the load from Week 1. It's also reasonable to expect him to rack up some big numbers and the majority of the votes as the NFL's Offensive Rookie of the Year. Right now he has the best betting odds on the board at BetOnline to garner this honor at -150, but there is still some solid value in that number given the potential upside Elliott immediately brings to the table.
Read more articles by Dave Schwab