Best Sports Betting Systems: Doc's Sports Exclusives Earn Big Wagering Profits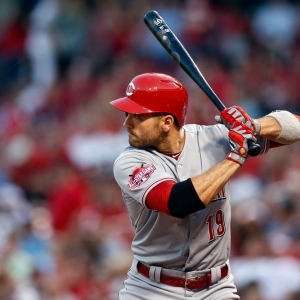 The summer months highlight Major League Baseball as the sport of choice when it comes to betting on the games. While many recreational bettors may feel comfortable wagering on sports such as football and basketball, it takes a whole new approach to properly handicap MLB matchups to successfully cash in on the games. One highly-profitable alternative to going it alone is signing on with a pair of sports betting systems offered by Doc's Sports Service that have already generated some impressive returns for MLB games over the past few years.
Both 11th Hour Sports and the Western Viper are top-notch betting systems that can deliver high-level profits for the daily selections they release. Each one is a bit different in their approach to picking winners, but both employ a time-tested money management program with the use of Doc's Unit Betting System. This gives you the proper unit play for every pick they release as a great betting tool for maximize profits.
These systems involve a high volume of betting selections when the right numbers fall into place, and you have to be willing to ride out the lows in order to cash in on the highs. However, it has been well worth the ride with bottom-line results that speak for themselves.
11th Hour Sports
This sports betting system is designed around a complex computer program that has is often referred to as "The Software". A detailed analysis of a particular matchup is generated with the use of the timeliest empirical data possible. Every angle of that game is carefully scrutinized, and the end result is a selection with a higher-than-average probability of being correct. Many times the information is still being broken down right up to the start of a game in true 11th Hour fashion.
The main reason that this system has enjoyed so much success over the years is its built-in ability to auto adjust its program following any losing day. Oftentimes these reboots go on to produce an incredibly profitable run that adds a significant boost to your betting bankroll.
The latest report from Chip at 11th Hour touts The Software's recent run through the NBA's postseason. The tally so far has been a whopping plus $31,000 for $100 bettors following the system's recommended unit play for all its NBA playoff picks. This has followed in the footsteps of past success in the college basketball season and the college football season before that. All told, the total return for $100 bettors in 2014 was over $100,000, and this increased to over $150,000 last year.
The 11th Hour selections are released via text message a few times a day, and by design they will come in as close as possible to starting time of the games. Sometimes there may be several plays in each release of the day, or there may just one daily release with a couple of top-unit plays. As mentioned there are going to be some peaks and valleys with this system, but always keep in mind that 11th Hour Sports has never had a losing year.
To get in on all the action simply text the word "PICKS" to 29022 to get a free trial of 11th Hour Sports today.
Western Viper
What do you get when you combine expert handicapping skills with quality insider information that is proven to have a direct impact on the outcome of a particular game? The answer is a betting system that prides itself in putting money in the pockets of its loyal clients. The brains behind the scene at Western Viper know just how powerful the right information can be, and they have been able to use their wide range of insider contacts to completely tip the scales in their favor against the sportsbooks when it comes to betting on the games.
The system's proven winning formula is directly tied to this elaborate network of informational outlets that include some of the top sharps and betting syndicates in the sports betting game today. The top online sportsbooks can't even get their hands on this inside dirt, and more times than not it will have a significant impact on producing some big-unit winners. The overall results have stood the test of time with a winning rate of 59 percent on an average juice of -110.
The Western Viper's continued success is based on the ability to truly understand "expected value," which is often referred to at +EV in the betting world. The ability to distinguish the difference between positive and negative EV directly equates to the difference between a winning season and a losing one.
Earlier this year this system completed some final edits to the nuts and bolts of its internal workings, and the early results were impressive to say the least with a plus $2480 return in just three days following these changes. The goal was to cherry pick the sweet spot information out there while filtering out all the background noise. The bottom line result was enhanced profitability to a system that has already returned thousands of dollars to its $100 bettors.Since its inception, the Western Viper has put close to $60,000 in bettors' pockets along for the entire ride.
Do not miss out on these incredible profits and text the word "VIPER" to 29022 to get a free trial of the Western Viper's betting selections to receive the sharpest and positive expected value (+EV) moves from one of the most feared syndicates in the game.
Read more articles by Dave Schwab