2016 Euro Cup Soccer Odds with Expert Betting Predictions
by Chris Vasile - 6/9/2016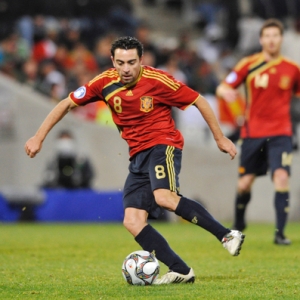 We are less than 24 hours until kickoff between the host nation France and the opponent Romania. The excitement is at an all-time high - especially for me since I absolutely love international soccer.
Over the last week, I gave you group previews, which featured every team's form coming into the tournament, how they should line up and expectations in camp and amongst supporters. Every talking head and casual fan has given their predictions, and almost all of them love France to do what they've done twice already on home soil and win a major tournament. They won the Euros in 1984 and World Cup in 1998. This could be their third Euro Cup triumph and their first since 2000.
It's not fun picking favorites but I do believe France is the best team in the tournament. However, in these tournaments, much like in every other sport, we know that the "best team" doesn't always win.
Instead, I will be looking elsewhere for the winning nation. This nation has been very successful in the past, they are somewhat hated and considered boring to watch. They are mostly comprised of the two best teams in Europe, Barcelona and Real Madrid. Yes, I am taking Spain at +500 to win their fourth tournament in six years.
Let's throw away their shock defeat to Georgia the other day and look at the bigger body of work and how they will line up. They have plenty of world-class players all over the pitch and have a goalie, David De Gea, who should win the Best Keeper award for this tournament. The Manchester United backstop played well for United in the EPL and will be eager and hungry to take the torch from Iker Casillas and run with it. Elsewhere on the pitch, their back-line is just about as good as it gets. Champions League winner Sergio Ramos anchors the center-back spot with Barcelona stopper Gerard Pique. Not a bad duo.
Everyone questions where the goals will come from and that Spain has no proven strikers, or something like that. Alvaro Morata is on the verge of having a breakout tournament. He is one of the most sought-after players on the transfer markets, and scoring in this tournament shouldn't be a problem. He is likely to partner up with in-form striker Nolito, who had a great season playing for Celta Vigo. Creatively behind the strikers they have the likes of David Silva, Cesc Fabregas, Koke, and the ever-present Andres Iniesta. They are in good shape.
Their path to the finals is a relatively straight-forward one. Should they win Group C, they will be matched up with a third-place finisher from Group A, B or F. In the quarterfinals they will likely play Belgium as the winner of Group E and then have a showdown in the Semis against France. That matchup is winnable considering the French defense is dropping like flies.
The odds of +500 aren't the best to back, but they check all the boxes in terms of goaltending, defense, offense and experience. I hate to say it, but the Spain dynasty talk will return come July 10.
If you are looking for a quicker way to make some money betting the Euros, I have a couple of Group prop bets that I think are very likely to hit. As always, odds are courtesy of Bovada.
Group B
Top Two Teams - Exact Order

1. England, 2. Wales (+350)

I like this one. The key team in this bet is Wales, and I feel like they will get off to a flying start against Slovakia and earn all three points in their opening game. Gareth Bale has plenty to prove if he wants to live up to his "most expensive player in the world" tag, and he always plays well wearing his national shirt.
England should dispatch of Russia in their opening game, which sets up for a huge matchup between England and Wales. The winner of that game will win the group, and I believe England just has too much firepower for Wales to contain. It all sounds super easy, but if you are English, or a supporter of the "Three Lions", you know that with expectations comes heartbreak, and heartbreak is the only possible outcome. This year is different, however. England has young and eager stars that are ready to break out and make a name internationally. England should top the group with 7 or 9 points, and Wales will be right behind with 4 or 6.
Group E
Republic of Ireland - Total Group Points
This line absolutely baffles me, but yet here I am ready to unload on this one. The line is as follows:
"Over" 2.5 -150, "Under" 2.5 +115.

Excuse me, but who in the world is Ireland beating? Sweden? Probably not. Italy? Doubtful. Belgium? Keep dreaming. So, without a foreseeable win, they would have to draw all three games to earn three points. That's almost about as likely as Portugal winning the tournament. Just not going to happen.

They matchup with Sweden first, and generally first games are cagey and tight, which means very few goals. Best-case scenario is one point in a nil-nil draw. Game 2 sees them play Belgium, who, depending on the result of their first game against Italy, will need a win to win the group or a win to keep pace. Belgium trumps Ireland in all aspects of the field and surely will get all three points. In their final game, they take on the Italians. This could be the game they can win, but they won't. Italy will need these points to secure passage through to the next round, and with any other coach leading Italy I would be pessimistic, but Antonio Conte might literally blow up if they fail to get out the group.
I just can't see it. Be right back… I'm going to bet it right now.
Pick: Republic of Ireland - "Under" 2.5 Group Points (+115)
Doc's Sports has a great offer for new clients. You can get $60 worth of picks from any Advisory Board handicapper for any sport he handicaps. All with no obligation and no credit card needed. Claim your free picks today .