Sports Betting Futures Odds: Fisher Already Out, but Who's Next?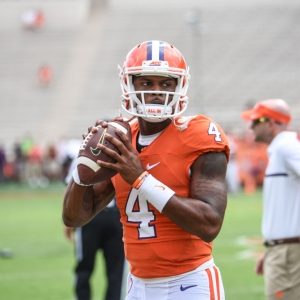 Plenty of NFL teams already know they are headed to the playoffs. Others? Not so much. Jeff Fisher recently got the boot as head coach of the Los Angeles Rams, and he may not be alone for long in terms of being out a job. While action on the gridiron is heating up down the stretch of the regular season, the off-the-field saga is similarly intriguing.

All odds provided by BetOnline Sportsbook.

Next NFL Head Coach Fired

Rex Ryan, Bills (+220) - Two years in Buffalo may be two too many for Ryan, who has not compiled a winning season since 2010 with the Jets. The Bills still have a chance of going 9-7, but Ryan was brought in to end New England's reign atop the AFC East and that will not happen. The Patriots recently clinched an eighth consecutive division title.

Todd Bowles, Jets (+400) -Buffalo still has a remote chance of going to the playoffs. That is more than the Jets can say. They are 4-10 in Bowles' second season at the helm, which is especially alarming in the aftermath of an encouraging 10-6 record last year. Players' efforts have been called into question during a current 1-5 stretch.

Marvin Lewis, Bengals (+450) - Reaching the playoffs has never been a problem for Lewis. In his first 13 seasons with Cincinnati, his team played in the postseason seven times. But the Bengals' record in those seven appearances is a horrendous 0-7. Lewis will not get a chance to make amends this season, because Cincinnati is 5-8-1.

Chip Kelly, 49ers (+600) -Kelly does not have to go home to Oregon, but he's gotta get the hell outta here. That's what San Francisco must be thinking given that it is 1-13 and has lost 13 games in a row since winning its opener. Kelly is 7-22 in his last 29 games dating back to 2015. Chuck Pagano of the Colts is also a +600 fourth choice.

Next Head Coach of the Los Angeles Rams

Jon Gruden (+150) - Gruden has been a hot commodity ever since he left Tampa Bay at the end of the 2008 season, but so far he has been content to stay at ESPN. The 53-year-old has endured only three losing campaigns in 11 seasons as a head coach (seven with Tampa, four with Oakland).

Josh McDaniels (+500) - McDaniels' only previous stint as a head coach did not go well, as he went 8-8 with Denver in 2009 and got fired midway through the 2010 campaign with a 3-9 record. But he has been a boss as New England's offensive coordinator and therefore remains coveted.

Kyle Shanahan (+600) -The 37-year-old has never been a head coach at any level, but his time could be soon. After all, he has the high-flying Falcons armed with the most dangerous offense in the NFL. They are second in the league in total offense behind New Orleans (third in passing, eighth in rushing).

Sean Payton (+800) -Payton's tenure in New Orleans may have run its course. The Saints are 6-8 this season and went 7-9 in three of the four previous years. They are also the only team in the NFC South that is clearly getting worse as opposed to improving. It's time to rebuild in the Big Easy.

English Premier League

Chelsea to break winning streak record of 15 games (+600) -The Blues have not lost an EPL match since Sept. 24, when they got shellacked by Arsenal 3-0. They have since reeled off 11 straight wins to seize control of the league. Their next five matches are against Bournemouth, Stoke, Tottenham, Leicester, and Hull.

Chelsea to win title (-135) - Only one of Chelsea's next five opponents is better than tied for 10th in the standings right now (Tottenham is fifth with 33 points). So the Blues' winning ways should continue, thus giving them a chance to extend their already-impressive lead (six points over second-place Liverpool).

Manchester City to win title (+450) - Man City was the favorite heading into the 2016-17 campaign and played like it early, but the club has since fallen to third place with 36 points (seven back of Chelsea). The Sky Blues have picked up some momentum with two straight wins, including a 2-1 defeat of Arsenal last weekend.

Liverpool to win title (+550) - Liverpool has not triumphed since 1989-90, although it has four runner-up finishes to its credit since last lifting the trophy. The Reds could be in line for another top-two performance, but overcoming Chelsea will be a tough task. They lead the EPL with 41 goals and have posted two consecutive shutouts.

Conference Bowl Specials

ACC more than 5.5 wins (-105) - The ACC may be a so-called basketball conference, but don't sleep on its football acumen. Eleven teams are playing in the postseason, including Clemson in the College Football Playoff. Five are favored, while Boston College is just a one-point underdog.

Big Ten more than 4.5 wins (Even) - The champion of arguably the best conference in the nation is not part of the College Football Playoff. That's just how wild the regular season was in the Big Ten. Ten teams are playing in bowls and four are favored, including Ohio State over Clemson.

SEC more than 6.5 wins (+110) - Twelve SEC teams are going bowling and the conference will likely get a 13th game with Alabama almost certain to play two. The Crimson Tide are -15 favorites over Washington in the Peach Bowl. Six of the 12 teams are favorites.

Pac-12 more than 3.5 wins (-125) -Six teams are representing the Pac-12 during bowl season. The conference has a chance-albeit very slim-of playing seven games. It has a much better chance of winning at least four, because the Huskies are the only underdogs.
Read more articles by Ricky Dimon