Sports Betting Futures Odds: Opening Day Exactly One Month Away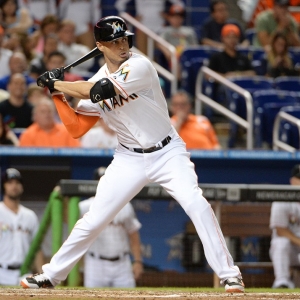 It's March. March Madness. And you know what that means…. No, not the NCAA Tournament (at least not yet); baseball! Spring training is underway, and Major League Baseball's 2016 regular season begins exactly one month from today. This time of year also belongs to golf, because the Masters takes center stage in just five weeks.
MLB Regular-Season Home Runs (MyBookie.ag)

Giancarlo Stanton, Marlins (+500) - Stanton has never led the majors in home runs, but he did top the National League in 2014 with 37. Miami's slugger went deep 27 times last year and did so in a mere 74 games. There is no denying Stanton's capability of dominating this statistic. The question is can he stay healthy for somewhere close to 162 games.

Bryce Harper, Nationals (+800) - Where did that come from? Harper hit 22 homers in 2012, 20 in 2013, and 13 in 2014. He suddenly erupted for 42 last season, tied for the most in the National League. It helped, of course, that Washington's star outfielder played in 153 games and had 521 at-bats. Harper is also entering his perceived prime at 23 years old.

Chris Davis, Orioles (+800) - Can Davis turn in two consecutive outstanding seasons? That is the question. Baltimore's first baseman belted 53 home runs in 2013 only to slump through a disastrous 2014 campaign in which he batted .196. Davis bounced back last year to crush 47 bombs (most in the major leagues) while raising his average to a respectable .262.

Kris Bryant, Cubs (+800) - In his rookie season, Bryant led Chicago to the NLCS after blasting 26 homers and driving in 99 runs during the regular season. At 24 years old, the third baseman should only be getting better and better. Bryant will be helped by likely batting in between Anthony Rizzo and Kyle Schwarber in what should be an awesome Cubs' lineup.
Kobalt 400 (Bovada Sportsbook)

Kevin Harvick (+425) -What's not to like about Harvick's chances at this weekend's race in Las Vegas? He was the most consistent driver in 2015, a year that included a victory at this event. The defending Las Vegas champion is coming off a fourth-place finish at the Daytona 500 and a sixth-place showing in Atlanta.

Jimmie Johnson (+525) - Johnson triumphed last week in Atlanta, tying him for the all-time record of four victories at that race and tying Dale Earnhardt Sr. for seventh on the all-time NASCAR list with 76 career wins. He is already the all-time leader in Las Vegas triumphs with four, but the No. 48 car has not crossed the line first since 2010.

Joey Logano (+600) - Logano finished sixth in the overall Sprint Cup standings last season. He is currently seventh through a pair of 2016 races. The No. 22 Ford was sixth in Daytona before leading 26 laps in Atlanta, where it eventually placed 12th. At the 2015 Las Vegas event, Logano qualified second to start up at the front but ended up finishing 10th.

Kyle Busch (+650) -The defending Sprint Cup champion, Busch lifted the trophy last year despite missing the first few months of 2015 with a broken leg. That kept him out of the Las Vegas race, which he won in 2009. Busch is coming off third-place performances at both the Daytona 500 and the Folds of Honor QuikTrip 500 in Atlanta.

The Masters (BetOnline Sportsbook)

Jordan Spieth (+600) - The Masters is one month away, and players are fervently fine-tuning their games on the current Florida swing. Spieth finished T2 at Augusta National in 2014 before dominating last year's event with a record-tying score of 18-under par. The world No. 1 picked up another victory last month in Hawaii but slumped through two February events.

Rory McIlroy (+700) -Only the Masters stands in between McIlory and the career Grand Slam. The four-time major winner went without a slam title in 2015 as he got surpassed in the rankings and arguably in popularity by Spieth and Jason Day. Showing no real signs of getting back on track, McIlory was T20 at Riviera before missing the cut at last week's Honda Classic.

Jason Day (+800) - After so many near misses at majors, Day finally got the monkey off his back by carding a 20-under score at last summer's PGA Championship. Only Spieth came closer than five shots, and he was three back. With a slam under his belt, will Day be off to the races? In four Masters appearances, he has a T2 (2011) and a third-place finish (2013).

Bubba Watson (+1400) - 2012. 2014…. 2016? The recent trend suggests that Bubba is due for a third green jacket. Two years after famously curving an approach shout out of the pine straw to beat Louis Oosthuizen in a playoff, the former UGA Bulldog triumphed by three shots in 2014. Bubba appears to be in fine form, having won at Riviera last month.
Presidential election (BetOnline Sportsbook)

Hillary Clinton to become President (-180) - Clinton did well on Super Tuesday, but not to the extent that the door is completely shut on Bernie Sanders. She has won 596 delegates to Sanders' 407 and has 457 superdelegates to Sanders' 22.

Donald Trump to become President (+175) - Bagging the Republican nomination may not be a problem for Trump, but winning the general election could be an issue. According to current polls, Clinton is leading the billionaire businessman 52 percent to 44 percent.

Donald Trump to win Republican nomination (-600) - Trump enjoyed a big Super Tuesday. But was it huuuuuuuuuuge? Maybe not. Ted Cruz won Texas, Oklahoma, and Alaska to trail Trump by a relatively competitive 319-226 in delegates.

Marco Rubio to win Republican nomination (+500) - It is Rubio, though, who appears to be Trump's real competition in the Republic primary because Rubio-unlike Cruz-has the backing of the "establishment." Rubio finally has a state win in his pocket, having taken Minnesota on Tuesday.



Read more articles by Ricky Dimon