Sports Betting Futures Odds: Bolt Ready for Rio, but is Rio Ready for Rio?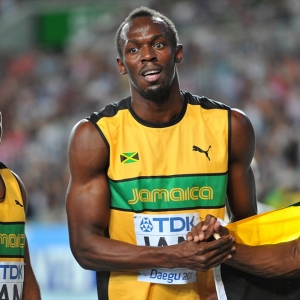 The 2016 Summer Olympics are less than one week away. While that is great news for sports fan, it may be the opposite for the International Olympic Committee and for anyone else working furiously to get things up and running in time. Speaking of getting up and running, it's just about that football time of year. The NFL's 2016 preseason begins next week.

Odds provided by Bovada Sportsbook unless otherwise indicated .

Olympics: Men's 100-meter dash

Usain Bolt (-200) - With the opening ceremony one week away, the Rio Olympics will be here almost as fast as Bolt can run 100 meters. The Jamaican is the two-time defending champion of this event, and he also owns the world record (9.58, seven years ago in Berlin).

Justin Gatlin (+165) - Gatlin once held the world record (9.766) thanks to a lightning-quick run 10 years ago in Doha, but it stood for all of one month. Fourteen summers after winning this event in Athens, the 34-year-old may not set any records; but can he compete with Bolt?

Yohan Blake (+1050) - There's Bolt, there's Gatlin, and then there's everyone else. But Bolt's relay teammate cannot be entirely discounted. Blake picked up the silver behind his countryman in both the 100 and the 200 at the 2012 London Olympics. He also has youth on his side (26).

Trayvon Bromell (+1150) -Bromell is the first sprinter to break 10 seconds in the 100-meter dash as a junior competitor. Still just 21 years old, the University of Baylor star is clearly on the rise. Is he ready to contend with the best in the sport? He took bronze at the worlds last year in Beijing.

World Series

Chicago Cubs (+350) -The Cubs have never made any secret about doing whatever it takes to make this the year. Their push continued earlier this week in the form of a trade with the Yankees for flame-throwing closer Aroldis Chapman. Although Chicago has cooled off since a blistering start, it is still the best team in baseball at 61-40.

San Francisco Giants (+550) - Nobody loves even years more than the San Francisco Giants. 2010: champions; 2012: champions; 2014: champions. They are back in the mix this time around with a 59-43 record that has them two games ahead of Los Angeles in the National League West. Madison Bumgarner is sporting a 2.09 ERA.

Washington Nationals (+900) - There have never been any doubts about Washington's ability to rack up regular-season wins. But is this a franchise that will ever get the job done in the postseason? With a 60-42 mark and a five-game lead on New York in the NL East, the Nationals should get to the playoffs again. But then what?

Cleveland Indians (+900) -Could we be in line for a Cubs vs. Indians Fall Classic? What a story that would be. The Cubs haven't won it since 1908, and the Indians, who lost in 1995 and '97, last triumphed in 1948. Cleveland's 402 runs allowed are tied for the fewest in the American League. The Texas Rangers are also a +900 fifth choice.

NFL Week 1 (odds provided by MyBookie.ag)

Carolina Panthers (-2.5) over Denver Broncos -It's never too early to start thinking about football-and certainly not with the preseason kicking off next week. The 2016 regular season will begin with a Thursday night rematch of the Super Bowl, but what will the host Broncos offer in the post-Peyton Manning era?

Dallas Cowboys (-3.5) over New York Giants - Of the few Week 1 divisional battles, New York at Dallas is obviously the biggest. The Cowboys were a horrendous 4-12 last year after losing 12 of their last 14 games, but Tony Romo will at least start 2016 healthy, and the offense also features Ezekiel Elliott.

Arizona Cardinals (-5.5) over New England Patriots - This will mark game No. 1 of four during Tom Brady's "deflategate" suspension. An opening test at Arizona would have been difficult enough even with one of the best quarterback's ever, because the Cardinals are coming off a 13-3 season.

Pittsburgh Steelers (-3) over Washington Redskins -The first of two Week 1 Monday Night Football installments will see Pittsburgh travel to Washington. With the Robert Griffin III distraction out of the way, the Redskins are officially Kirk Cousins' team now. Pitt's defense may give us an indication if that is good or bad.

Pennsylvania 400

Kyle Busch (+450) - Kurt Busch has won this event twice, but it is the younger Busch brother who looks poised to find Victory Lane this time around. Kyle started on the pole last year and led on the final lap only to run out of fuel and see Matt Kenseth blow by him. The No. 18 car has four wins in 2016 and is second in the Sprint Cup standings.

Kevin Harvick (+625) - Harvick will be hoping to make amends for what happened last summer in Pennsylvania. He started up front after qualifying second but blew an engine early and finished 42nd out of 43 drivers. The No. 4 Chevrolet boasts only one win this year, but it is riding a streak of seven Top-10 performances in its last eight races.

Martin Truex Jr. (+700) -Truex has been qualifying extremely well of late, so it's safe to say he has cars that give him chances to win. But he has capitalized only once (Charlotte in May). Truex has started in the Top 10 on nine of the last 11 occasions but owns just four Top-10 finishes during this stretch. He was 19 th at this event last year.

Jimmie Johnson (+775) -Unlike the top three favorites (Busch, Harvick, and Truex), Johnson-not surprisingly-is a former champion of this Pocono Raceway-hosted 400. He won it in 2004 and contended last season before finishing sixth. Johnson comes in ranked fourth in the 2016 Sprint Cup standings. Matt Kenseth is also a +775 fifth choice.




Read more articles by Ricky Dimon