Sports Betting Tips Weekly: Hot and Cold Wagering Options
by Victor Ryan - 2/18/2016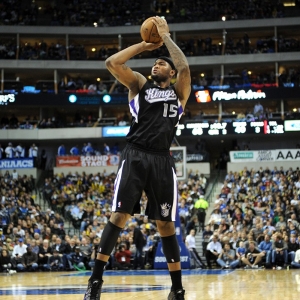 This week's look at the hottest and coldest bets in sports features a pair of blue-blood college basketball programs that continue to be money in the bank for bettors, as well as a certain NBA team in Los Angeles that's finally beginning to show signs of life. Let's get started.
College Basketball
Kansas (22-4 SU, 16-8 ATS, six straight wins)
The deep and veteran-laden Jayhawks have risen to No. 2 in the polls during its current six-game winning streak both straight up and against the spread. During the run, Kansas has knocked off a pair of nationally-ranked opponents (Oklahoma, West Virginia) and, for good measure, fellow blue-blood Kentucky. That's certainly an impressive resume. The balanced Jayhawks, who are among the nation's highest-scoring teams at 83.1 points per game, have four players averaging double-digits in points. That quartet is led by Perry Ellis. The senior forward has averaged 16.6 points per game on 52.0 percent shooting and also leads the Jayhawks in rebounding with 6.4 boards per game.
Kansas is probably the most complete team in the country. There is great guard play with the duo of Wayne Selden Jr. and Frank Mason III; and Ellis is obviously holding things down on the inside. The Jayhawks have been a friend to bettors all season and that trend seems likely to continue.
Next up for Kansas is tilt at Kansas State on Saturday followed by a road trip to Baylor on Tuesday.
Michigan State (21-5 SU, 16-9 ATS, six straight wins)
The Spartans have been hitting on all cylinders since the return of Denzel Valentine from injury. The senior guard, who is a leading candidate for National Player of the Year honors, has averaged 19.5 points, 7.7 rebounds and 7.1 assists per game. There is virtually nothing Valentine can't do on the floor. The Spartans are shooting an excellent 48.2 percent from the field as a team and, as is customary with a Tom Izzo-coached team, are playing rugged defense. The Spartans have allowed just 63.8 points per game this season, which ranks No. 18 in the nation.
But it's not just on the defensive end that Michigan State has excelled. The high-percentage shooting from the field-which includes an excellent 42.3 percent from 3-point range--has propelled the Spartans to average 79.8 points per game. That ranks as the highest scoring average in the Izzo era.
Next up for Michigan State is a home game against Wisconsin on Thursday followed by a road trip to Ohio State next Tuesday.
Other hot college basketball bets: Wisconsin (16-9 SU, 13-12 ATS, seven straight wins), Northern Iowa (16-11 SU, 14-12 ATS, six straight wins), Furman (17-11 SU, 12-7 ATS, six straight wins), UTEP (15-11 SU, 12-9-1 ATS, five straight wins), Illinois-Chicago (5-20 SU, 10-14 ATS, five straight wins), Tennessee-Martin (15-12 SU, 12-9 ATS, five straight wins),
Cold college basketball bets: Georgia State (13-10 SU, 6-14 ATS, nine straight losses), Bowling Green (13-13 SU, 9-13 ATS, six straight losses), Indiana State (13-13 SU, 13-11-1 ATS, five straight losses), Niagara (6-21 SU, 11-12-1 ATS, five straight losses), Providence (19-7 SU, 13-12 ATS, four straight losses), Colorado (20-6 SU, 13-10 ATS, four straight losses)
NBA
Los Angeles Lakers (11-44 SU, 27-28 ATS, five straight wins)
The Lakers have been a circus this season, but things may be getting better. Between the criticism heaped on Coach Byron Scott for his treatment of the squad's young core, most notably how he has handled the development of rookie guard D'Angelo Russell, and the season-long farewell tour to Kobe Bryant, it's been tough for Los Angeles to gain much traction. However, there were signs of optimism heading into the All-Star break. Despite going just 2-3 straight-up to close the first half, the Lakers beat the number in all five of those games. That includes road games at Cleveland and San Antonio as double-digit underdogs.
Given the youth of the Lakers, it seems reasonable for things to continue to improve in the second half. Russell has started to get more minutes and has responded by averaging 14.8 points and 3.2 points per game in five games this month. If he and big man Julius Randle continue to make strides, the Lakers may be a smart choice given the double-digit spreads that have been the norm most of the season.
Sacramento Kings (22-31 SU, 23-29-1 ATS, five straight losses)
Chicago Bulls (27-25 SU, 19-33 ATS, four straight losses)